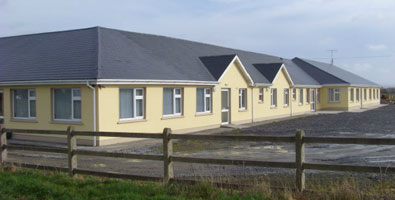 Testimonials
Care Sector: Oaklands Nursing Home
Oaklands Nursing Home
Michael O'Donoghue, Director Biometric access control has allowed us to do any with keys and given us a way to monitor access at all times
Oaklands Nursing home
Oaklands Nursing home is a lovely care home situated in the middle of Listowel's countryside, in the south west of Ireland. The home was built in 1991 and provides care to residents with varying levels of dependency. It has space for 51 people. The home offers care to long-term residents and short-term care including respite care, palliative care, convalescent care and dementia care.
Bringing the care homes security up-to-date
Michael decided in 2000 that it was time for the nursing home to change its security system. As the home is composed of several rooms, including bedrooms and living rooms with many exit doors, Michael has experienced many issues with keys: "They were always lost or misplaced".
The worry of keys
Michael had a master key for all exit doors but the fire officer wanted all doors to be open and connected to the intruder alarm, for safety reason. "I thought this was not appropriate and I always feared that a resident would have the free access to leave. When Almas Industries presented me the system, I loved the biometric concept as it allows me to keep the doors closed and monitor the access when it is convenient." Michael currently has 12 biometric fingerprint readers on site and will be soon building an extension in which he plans to install readers as well.
Michael thinks that access control is more important than CCTV and treats the system like if it were an employee. He also loves the manageable monthly outlay.