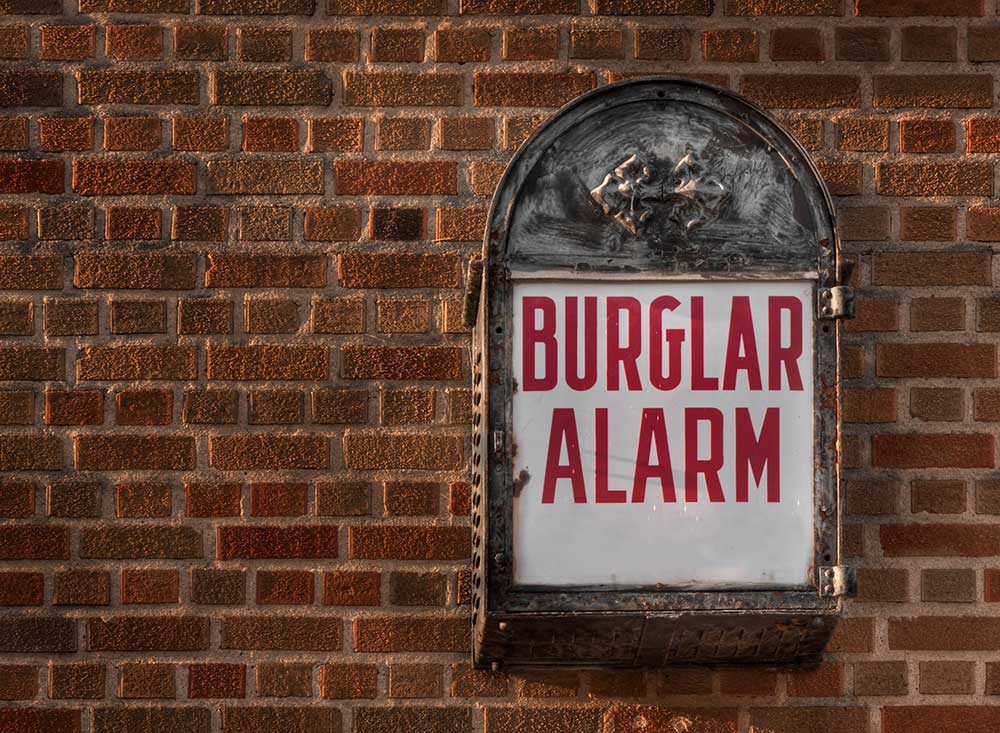 Blog
The dangers of hiring an unlicensed security contractor
Almas Team If you employ an unlicensed installer you are breaking the law! Penalties range from a €3,000 fine and up to 5 years' imprisonment.
It is not surprising that an unlicensed Security contractor would be less expensive than a licenced contractor; they aren't working to the same rules as licensed contractors Unlicensed contractors have an advantage that enables them to provide the lowest prices. They do not have to pay fees and they may not purchase adequate employers' or public liability insurance. They may be less likely to procure good quality equipment or invest in training their installers. They don't have to follow the stages that licensed installers do, so save time and labour. Without these added expenses the unlicensed contractor can provide their services at a rate lower than the legitimately licenced professional.
What are the risks to your business?
PROSECUTION
If you employ an unlicensed installer you are breaking the law! Penalties range from a €3,000 fine and up to 5 years' imprisonment.
QUALITY
An unlicensed installer may install sub-standard equipment, there are no guarantees that this equipment is fit for the purpose of protecting your business. Licensed installers must comply with current European standards set out by the PSA. At Almas we are licensed for the installation of biometrics access control systems, CCTV and intruder alarms. We design and manufacture our own biometric fingerprint readers, and our other products are of an exceptionally high quality. As we always undertake a security audit, you can be sure that the equipment we provide is adequate and fit for your business' needs.
COMPLAINTS
If you have any issues with the standard of service provided by an unlicensed installer there is very little you can do. If you use a licensed installer you can report any issues or complaints to the PSA and they will investigate. The PSA may revoke an installer's licence if standards are not adhered to, so it is in the installer's interest to do a good job and ensure that you are happy with the standard of work.
National Standards
The National Standards Authority of Ireland has advised businesses to only use certified security system installers when getting an alarm or CCTV fitted on their premises.  The warning comes after an unlicensed security systems' installer was convicted at Naas District Court under Section 37 of Private Security Authority Act. Chief Executive of NSAI Maurice Buckley said it is vital businesses check the Private Security Authority's register and only use licenced security system installers.
What does licensing guarantee for you?
Firstly, you can be assured that all directors of licensed companies have been criminally record checked and deemed suitable to be licensed.  The same is true of any individual that holds a PSA license. Licensing also ensures that all contractors are tax compliant.  Finally, a PSA license held by an individual also ensures a minimum level of training has been completed in the area that the license is for.
There are currently over 29,000 Individuals licensed and 936 contractors licenced. But does anything happen if you are found not to have a license or be in breach of the PSA's regulations?  The answer is yes. Since the introduction of licensing 84 contractor licences have been revoked and 147 applications refused. 50 individual licences revoked, and 5001 applications refused. There have been 48 successful prosecutions including:
Prima Security Limited t/a Secure Watch from Dublin was found guilty of illegally installing an Intruder Alarm system at the Dublin District Court. Judge Conal Gibbons convicted Prima Security Limited of breaching the Private Security Services Acts and fines were imposed.
Robert Robinson trading as Eske Services of Ballydevitt, Donegalwas found guilty at Ballyshannon District Court. The prosecution by the PSA followed the provision of an unlicensed Door Supervisor service at the Holyrood Hotel, Bundoran. Judge Kevin Kilrane fined Mr. Robinson €300 with costs of €1,554 awarded against him and gave the defendant 4 months to pay.
Seamus Flynn trading as Flynn Electrical & Security of Ballinalee, Co. Longfordwas found guilty at Longford District Court. The prosecution by the Private Security Authority followed the provision of an unlicensed security service by Mr. Flynn at a pharmacy in Drumlish, Co. Longford. Judge Seamus Hughes fined Mr. Flynn €250 with costs of €2,500 awarded against him and gave the defendant 3 months to pay.
Liam Whoriskey trading as Whoriskey Security Systems, Co Kildare, was convicted for providing a security service without a licence. Judge John Coughlan sentenced Mr. Whoriskey to 8 months in prison. Mr Whoriskey had been prosecuted by the PSA on two previous occasions in 2010 and 2012. The latest prosecution arises from an extensive investigation by the PSA's inspector into the installation of intruder alarm and CCTV systems by unlicensed operators.
Everyone has a role to play within the industry – it's down to security companies, representative bodies, individuals working within security companies and of course customers too to ensure that the highest standards are maintained. It is not just the responsibility of the security companies to ensure compliance, the company procuring the security service is obligated to ensure compliance and may be prosecuted if they are found to be sourcing security services from unlicensed contractors.
Buy once, buy well
There are many good reasons to use a licensed alarm installer for your business security systems. If you invest in poor quality equipment, it's highly likely that it won't do the job effectively. The repercussions could be massive – for example, what happens if the equipment fails to protect your business from theft, robbery or fraud?
At Almas Industries we have been installing biometric access control systems, CCTV and intruder alarms for over ten years. We pride ourselves on the quality of our equipment and the level of service we offer our customers. Contact us today for your free security audit and let us help you secure what matters most to you. Call us on 01 68 333 68 or send us a confidential email to [email protected].
To check that your installer is licensed visit www.psa.gov.ie. It is a criminal offence within the republic of Ireland to employ an unlicensed Security Installation contractor. Remember to always ask for their PSA licence number. It's the law.