Nursery and Creche Security
Biometric and safety monitoring solutions to protect those who matter most
Get a quote
Why does your nursery need security?
Safety and security consistently rank in the Top 5 most important considerations for parents when choosing a day nursery, kindergarten or crèche for their child. Mumsnet lists it in the Top 3. Day nurseries can have superb staff, play facilities and excellent safeguarding, but if you don't get the fundamentals of nursery security right, you risk an unsatisfactory Ofsted report, or worse, an incident in which a child is hurt, or parent/ stranger abducted resulting reputational damage.
Our customer, Day Care at Saint Martins, Solihull, talks about their experience of Almas and our team.
Biometric Access Control
Biometrics are better than Keys

Almas' Biometric access control systems give day nurseries a flexible and affordable management tool to control exactly who can gain entry to the premises, and when. No need for pin codes, fobs, swipe cards or keys – all of which can be lost, stolen, lent, forgotten or subject to abuse.

Almas' stylish GDPR compliant, fingerprint readers, face scanners and Optima access control software give you complete peace of mind that only authorised people can access your childcare setting.

Simple and Easy to use

Drop off/ collection times are busy. It's difficult to keep track of who is coming in and out, let alone catch up with late payers, or tackle parents who are constantly exceeding agreed hours.

With Almas' Optima access control software, you can enrol new users quickly, suspend late payers in seconds and set validity dates for trainee staff or parents.

Our systems range from simple, single entry fingerprint readers to complex multipoint entry systems with a mixture of facial and/ or fingerprint readers.
Get a quote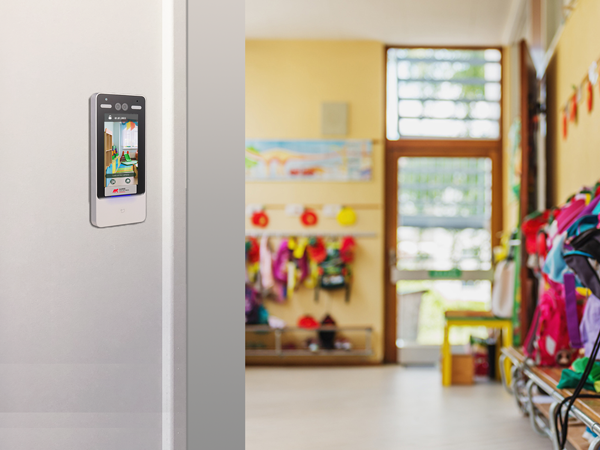 Safety Monitoring and CCTV
Why invest in safety monitoring for your nursery?

No member of staff can watch every child all the time. In a second a child can fall and hurt themselves or may get too boisterous leading to an accident. CCTV recordings give your management team the opportunity to review footage, identify what happened and then implement training or measures to ensure it doesn't happen again.

CCTV protects your business and your team

Safety monitoring provides evidence in the event of an unfounded claim of wrongdoing and can also identify if there is an issue with an employee. Good quality recordings stand up to disciplinary action for HR or criminal investigation by the authorities.

Which cameras are right for your nursery?

It could be IP or analogue, dome or fisheye, internal or external, there are many different security cameras available. Our Security Consultants will help you decide whether safety monitoring is suitable and will conduct a free, no obligation, site survey to confirm the best locations and types of camera for your needs.
Book a site survey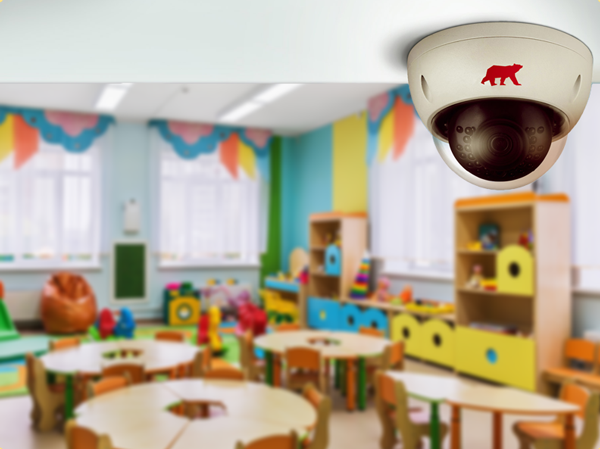 Time and Attendance
Stop timesheet manipulation

How do you check whether your team's hours are accurate? Familiarity between teams and junior management can lead to tardiness going unreported.
The childcare sector often has part time, work experience or trainee staff; it's vital to have a robust system for monitoring their attendance.

Save hours of management time

Keeping track of staff holidays, hours worked, and absences is a time-consuming task.
The Almas Biometric time and attendance system is a reliable, simple and effective tool allowing you to get rid of cumbersome traditional paper rotas and sign in sheets which are prone to falsification, error and inaccuracy.
Get in touch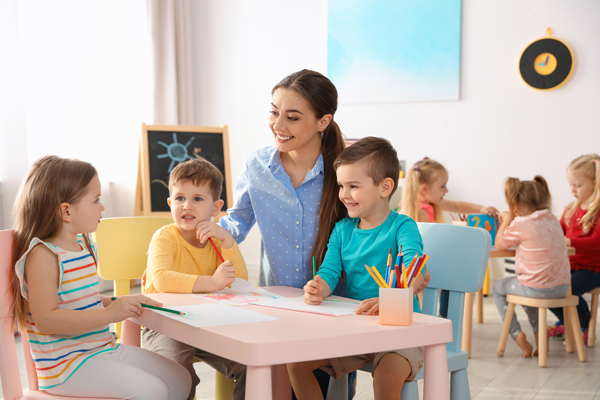 Nursery Management Meets Biometric Security
Almas are delighted to introduce our new integration with leading Nursery Management Software Providers, eyMan.
The integration brings improved security, increased efficiency and saves hours of management time in one, simple platform.
"The integration has saved countless hours collating and verifying manual staff logs. We've seen productivity increases as staff have realised we've eliminated the human element of payroll reconciliation."

Anthony Ioannou – Owner of Abacus Ark Nursery Group
Watch below to find out how you could start saving time today! Onboarding offer for new and existing customers – get in touch today!
Why Almas? The Right Solution, For Your Childcare Business
Almas are experts in security for the early years' childcare sector with over 15 years' experience protecting Early Years' childcare settings. Almas' integrated biometric access control and CCTV solutions protect your nursery, creche or pre-school and we will advise you of your responsibilities under GDPR. We offer a range of payment options including no upfront cost and full maintenance, with local, expert engineers on hand when you need it. Set yourselves apart from the competition as well as improving security and saving time.

What do our customers say?
If you would like more information, or to arrange a free security audit with one of our security consultants…
You can call us on 0333 567 77 99 or 01 68 333 68, or complete your details and we will get in touch with you