Office, FM and Hybrid Workplace Security
Flexible Access Control, Time and Attendance and CCTV solutions for today's changing workplaces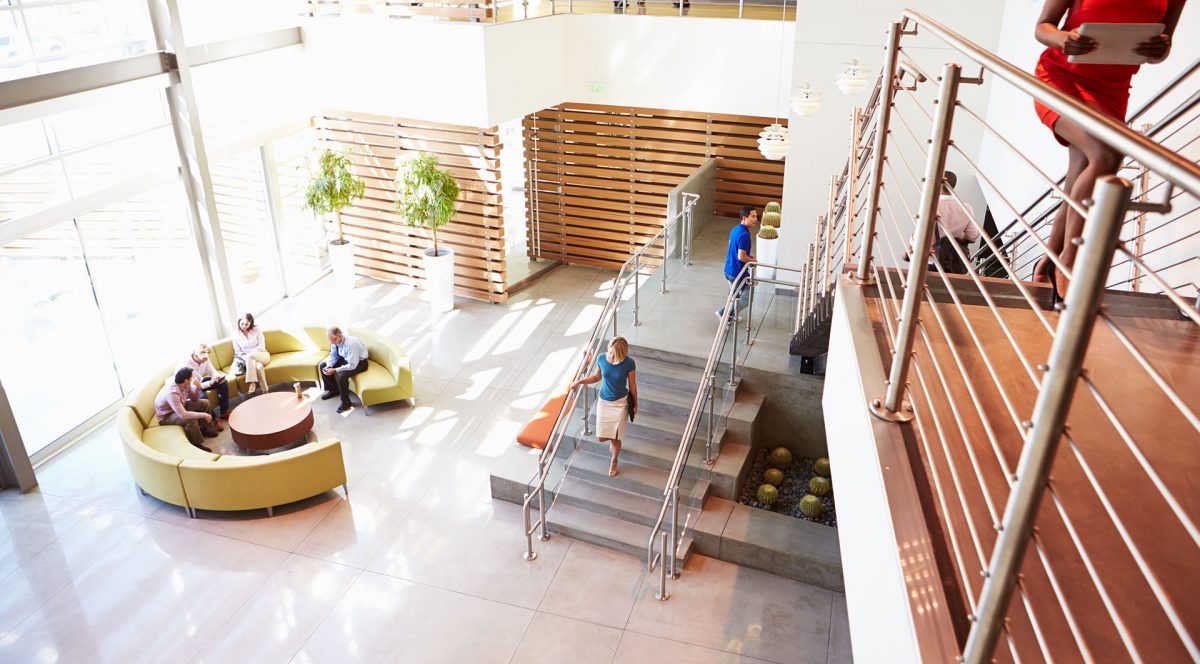 Flexible office security solutions integrate access control, clocking-in and CCTV solutions to adapt to new ways of working.
Flexible hours and working patterns are the norm post Covid, hybrid working has risen exponentially, your team are now commuting digitally rather than travelling to an office regularly. You still need to know exactly who is working where and when. It's never been more important to have a flexible access control, lone worker and 'clocking in' system for time and attendance to keep your business compliant, secure and productive.
Access Control
The right access control solution will be easy for your people and managers to use, be robust and reliable and save administration.

Manage Access Effectively with the right access control solution for the way your business works
Logs can't be falsified when you install fingerprint door locks or face scanners. Biometric access checks who people are rather than what they have in terms of keys, cards or fobs; know exactly who is on site, and when.
Personnel records, R&D areas or service rooms can be protected in addition to the main entrance for a complete solution.
Create alerts for unauthorised attempts or out of hours access.
Alter access to adapt to new flexible working times and ensure safe capacity isn't exceeded.
Almas Industries supply, install and maintain a wide range of access control options, backed by a full maintenance and warranty programme.
Optima ID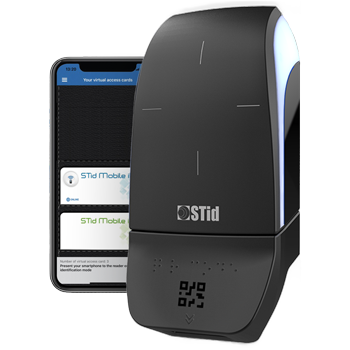 OneBlue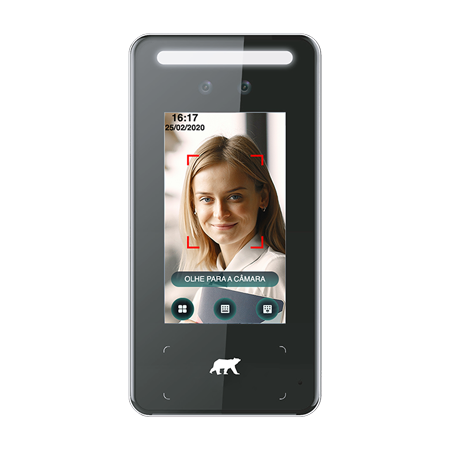 Facial ID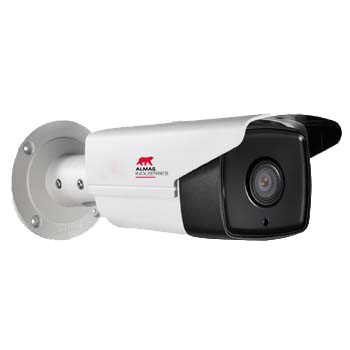 ANPR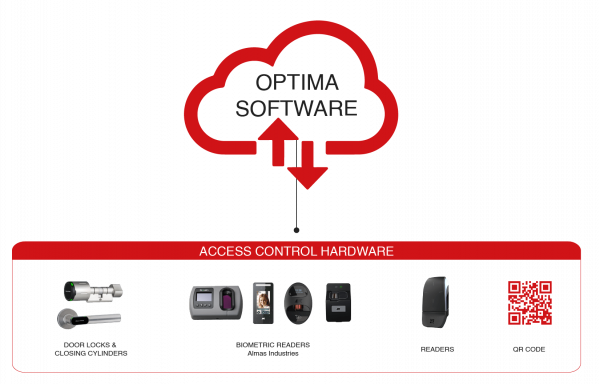 Optima Software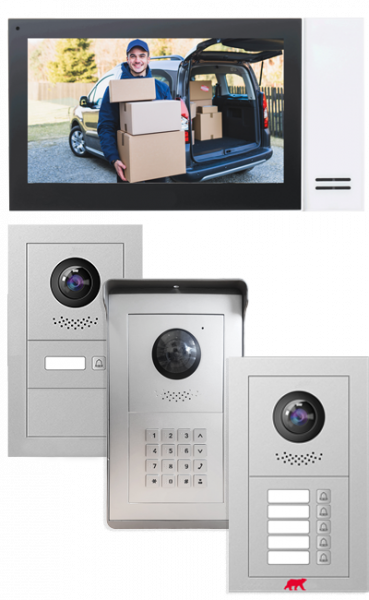 Video Intercom
Managing Time and Attendance
Part-time hours, working from home – managing office space and recording hours worked has never been so challenging for managers and HR teams. The Working Time Directive requires all employers to be able to prove that their teams aren't working more than 48 hours per week. Don't risk non-compliance or a fine..
Hybrid Clocking-In
With our mobile app, home workers can clock in in the morning, with the option for them to have to take a photo on the app and upload it. When they clock out in the evening, it signals the end of the working day, important for a work/ life balance. When they go to the office, they register on the office clocking-in machine and the two interactions seamlessly integrate in the software.
Visitor Management
Field workers can clock-in and out when they visit a customer site, giving you proof of when they arrived and how long they were there for. Agency workers are paid for the hours they actually work rather than estimated hours.
Integrate regular users with Inventry visitor management software which is integrated with our Optima software suite.
CCTV and Risk Monitoring
Improve efficiency, safety and security with security cameras
Keep an eye on your premises from off-site with the mobile viewing app and have a record of any unwarranted out of hours activity.
Health and safety claims can be quickly settled by reviewing actual footage of an event.
Save Time With ANPR
The bane of many facilities managers, receptionists and security guards; car parks and giving access to Bob from accounts who has forgotten his fob again.
ANPR (automatic number plate recognition) cameras cut down time by automatically acknowledging authorised vehicles and allowing them to pass.
Couple with cameras in the car park to quickly clear up any bumps or scrapes!
What do our customers say about Almas Industries?
Why Almas? The Right Solution, For Your Company's Evolving Security Needs
Almas Industries understands the need for flexible access control, CCTV, lone worker and T&A solutions for offices and facilities management security. CCTV, biometric access control and time and attendance solutions, meet the challenges of today's world.
Almas customers have access to a technical hotline 24/7 and strict support SLAs. Improve security and save hours of management time by investing in a flexible and scalable solution..
If you would like more information, or to arrange a free security audit with one of our security consultants…You can call us on 0333 567 6123 (UK) or 01 68 333 68 (IRE), or complete your details and we will get in touch with you.