Access Control For Your Business
Our industry-leading access control systems provide a secure working environment for your people, property and assets.
Which Access Control System is Right for My Business?
An access control system is necessary to ensure your business is secure and that only the right people can gain access to the right areas at the right times. A reliable access control system eliminates the threats presented by uncontrolled entry points, unauthorised access to sensitive locations, and unsupervised visitor access.
Almas Industries offers a wide range of cutting-edge access control systems, including door intercoms, Bluetooth readers, ANPR cameras, RFID readers, and biometric systems including fingerprint and face scanners. Security features enable you to add and revoke staff permissions locally or remotely, as well as control and monitor their access across multiple sites, so you always know who is where, when.
Almas Industries has over 16 years of expertise and experience in designing and installing a GDPR compliant system that is right for your company; focussed on securing and safeguarding your people, property, and assets.
Types of Access Control
We provide tailored solutions according to your company's needs. Which access system is right for your business will depend on your site, the usage and the flow of people and vehicles. We've been designing and installing the best access control for businesses across the UK for over 16 years, improving security, productivity and saving time for our customers.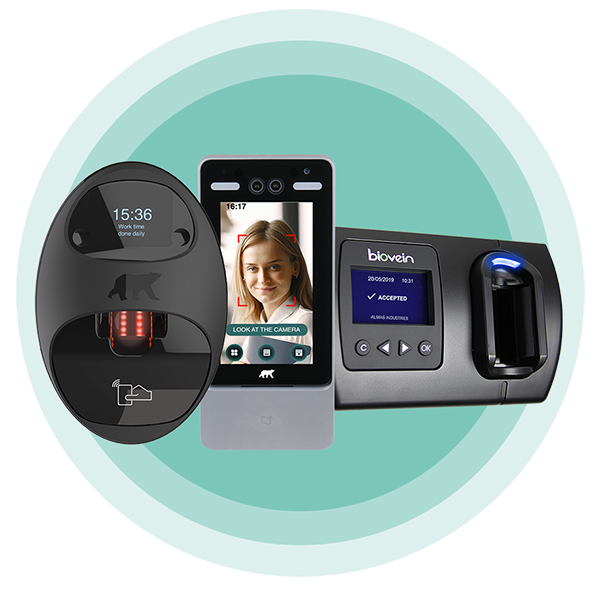 Biometric Access Control
Almas' range of biometric readers are stylish, robust, dust and water ingress proof and ensure that only the person enrolled and authorised can access that area, it's not about the credentials they carry, but who they are. Biometric systems are fast, easy to use and more secure than traditional forms of access control.
FACE SCANNERS have risen in popularity since the pandemic and the adoption by smartphone manufacturers in recent years. They are fast, contactless and simple to use.
 FINGERPRINT READERS are a tried, tested, and proven access control system. Fast, secure and simple to use. Fingerprint readers use the distinct and unique whorls and patterns of your print to create an encrypted biometric key. We've been manufacturing and installing them for over 15 years.
 VEIN READERS provide a high level of security, the biometric template is created by using infrared light to map your venal pattern. Forgery is virtually impossible with no visible pattern to mimic.
Discover more about our Biometric Range or Book a Security Consultation to discuss further.
More about Biometric Access Control
Secure Your Business With an Integrated Security Solution
Optima software by Almas is a reliable and flexible security management tool integrated with a wide range of access control readers. You can tailor access according to multiple parameters across multiple sites if required. Create groups of access for differing types of employees, times of access for different shifts and areas of access to a granular level depending on access requirements. E.g. Limit access to server rooms or R&D areas to relevant personnel.
Our Optima 360 module integrates your wider security solutions such as CCTV and intruder alarms and additional alarm inputs into one simple management platform of security; improving visibility and control while saving time.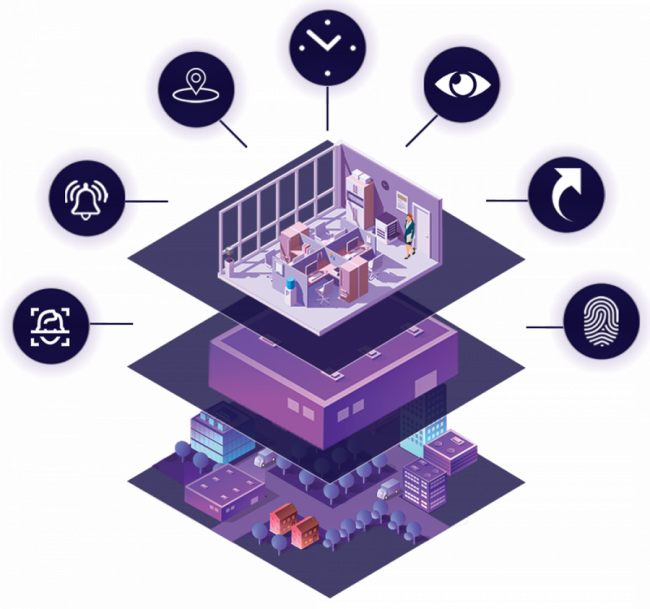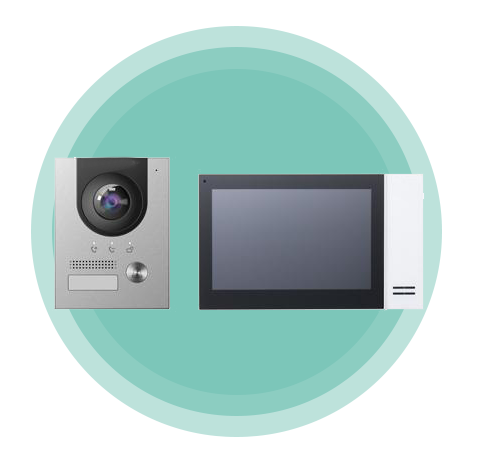 Gate and Door Access Control
Know exactly who is at the door or gate. Limiting access to your site improves security and efficiency, user experience can be enhanced with the right access control solution for the specific site needs.
 VIDEO INTERCOM: Traditional audio intercoms allow unverified people to access your site. Visual confirmation allows you to check official uniforms or ID badges before permitting entry.
 BLUETOOTH READERS: A contactless credential granted by your smartphone. Combining biometric access of your smartphone with the ability to remotely onboard new customers or staff for their first site visit.
 ANPR CAMERAS: When CCTV combines with access control. Stop parking wars by limiting access to finite parking spaces by only permitting authorized number plates to enter. Add the number plates in the access control software as an additional credential.
Improved user experience that is convenient and efficient. Credentials can be issued and revoked remotely at any time. Seamless integration of visitor management into your access control.
Why Almas? The Right Access Control Solution, For Your Business
Almas will build you an integrated security solution to protect your site, assets and people. Full service solutions, advice on GDPR responsibilities and a range of payment options make Almas the logical choice.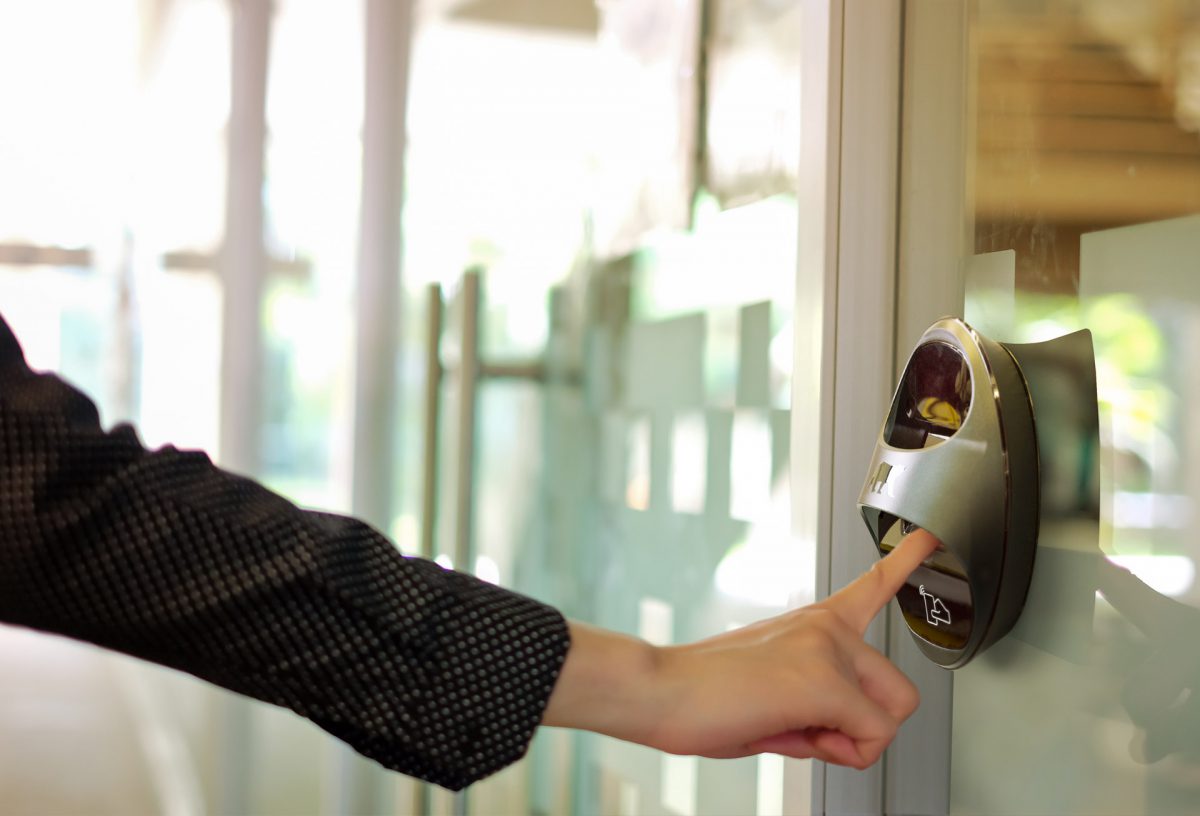 Here's what our customers say about Almas: If you would like more information, or to book a consultation with one of our security experts…
Complete the form below or call us today on 0333 567 77 99 (UK) / 01 68 333 68 (IRE). We will get in touch to discuss your requirements so we can give you an accurate quote.
FAQs
We are here to help
Or if you would prefer to speak to a security consultant
Access control provides physical security that restricts who can enter a certain location at any time. Access control is, at its core, a way of electronically or manually managing locks and limiting admission to certain places in order to increase security and better manage the footfall of employees, contractors, and visitor access within a site.
Electronic access control systems permit only authorised personnel to enter the building. The systems do this by utilising passes such as a key card, a fob, or for a more secure method, biometric authentication. These entry passes can be generally be controlled remotely to be activated or deactivated.
To gain access to a restricted area, users will have to present their credentials on the security device to be validated. An Access Control Unit receives the user's information or credential, such as a fob or a fingerprint. When received, the unit determines whether the user should be permitted access to the area. If the user passes the authentication tests, the security device will be unlocked, allowing them access.
When linked to visitor management systems, access control helps to guarantee that your company has clear and concise records of who is passing through your business, admission of authorised personnel only ensures that everyone is secure from theft or harm from strangers or barred employees or customers.
Why is access control important?
It's important to know who is on your site, and when, for a number of reasons; to protect intellectual property, GDPR sensitive data, server rooms, to keep people away from dangerous areas or equipment and to have a record of who is on-site for health and safety reasons. Preventing unauthorised access to certain areas at specific times protects people, assets and property give you better protection and control within your business.
What is biometric access control?
Biometric access control is a modern technology that uses human features such as fingerprint scanning and face recognition to supplement or replace existing methods of access.
The benefits of biometrics are propelling the technology ahead at a rapid pace. For example, with cards, codes, or PINs, you never know who has access to the card or who enters the code to get admittance. Biometrics ensure that only the intended user is granted access, resulting in less loss and improved accountability.
Which access control system is right for my business?
Simply, it depends on your site, the usage and the flow of people and vehicles. Almas' Security Audit will identify, with you, which system will be most effective and secure for your site.
From video door intercoms, fob and card readers, to face scanners, vein and fingerprint readers, we will design and install the best access control system for your business' needs.
Are biometric access control systems expensive?
They aren't free and they vary wildly depending on manufacturer, quality and software. What you don't want is a cheap biometric access control system that's easy to hack and where your users' data won't be secure. We have monthly and outright purchase plus maintenance options to suit almost all budgets and costs start from £59 per month.
Are biometric access control readers waterproof?
Yes, they are tested to IP65 for facial and IP65 for fingerprint. Don't get us wrong, if you turn a fireman's hose on them, you may have some issues, but for all but the most extreme conditions, our readers are robust, reliable and tamper-proof.