Service & Accreditation
Group products and services certification
Security and People Protection solutions deliver improved efficiency, productivity and safety – but only when they work. You need a solution that is robust, reliable and easy-to-use.
Almas Industries are European manufacturers of high quality components for our access control systems. We integrate with best in class manufacturers for turnkey solutions for our customers. Cyber Essentials, part of the National Cyber Security Centre, supports organisations in protecting themselves against cyber attacks, enhancing data protection, and demonstrating a commitment to online security. This accreditation shoes our commitment to operate secure and GDPR compliant processes when it comes to maintaining our electronic systems and by extension, the customer data and access to systems that we have in discharging service to our customers.

Almas Industries – Eden Innovations is ISO 9001: 2015 certified. This certification means that our development and manufacturing division have achieved the required standards of the ISO Quality Management System. ISO 9001: 2015 is focussed on achieving customer expectations and delivering customer satisfaction.
In 2012, Eden obtained ISO 13485 certification, which defines strict product development processes with regards to the design and manufacture of medical devices for development of our DOC defibrillator. There is a focus on risk management and design control within the standard. ISO 13485 is harmonised with IS0 9001.

Our biometric readers are fully compliant with safety standards: CE, UL, CB, FCC – empowering trust.

Our DOC defibrillator is a 2B certified medical device in accordance with European standards.

NIST MINEX The Minutiae Interoperability Exchange Test (MINEX) is an ongoing evaluation of the INCITS 378 fingerprint template. The test program has two mandates:
• To provide measurements of performance and interoperability of core template encoding and matching capabilities to users, vendors and interested parties.
• To establish compliance for template encoders and matchers for the United States Government's Personal Identity Verification (PIV) program.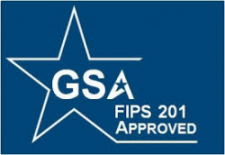 The Federal Information Processing Standard 201 (FIPS 201) tests and certifies a variety of products and services including physical access control. Only products that have this standard can be used within public infrastructure projects within the US. Almas Industries is licensed by The Private Security Authority (PSA 2006_12: 22014C2 Cert reference V1).
The PSA is the statutory board that is responsible for licensing and regulating the private security industry in Ireland. It's an independent body that falls within the remit of the Department of Justice.
The PSA's mission is to ensure that consumers' interests and needs are met and fully protected due to the rigorous implementation of standards for security contractors and installers. Our accreditation means we follow strict procedures when installing and maintaining your security solutions.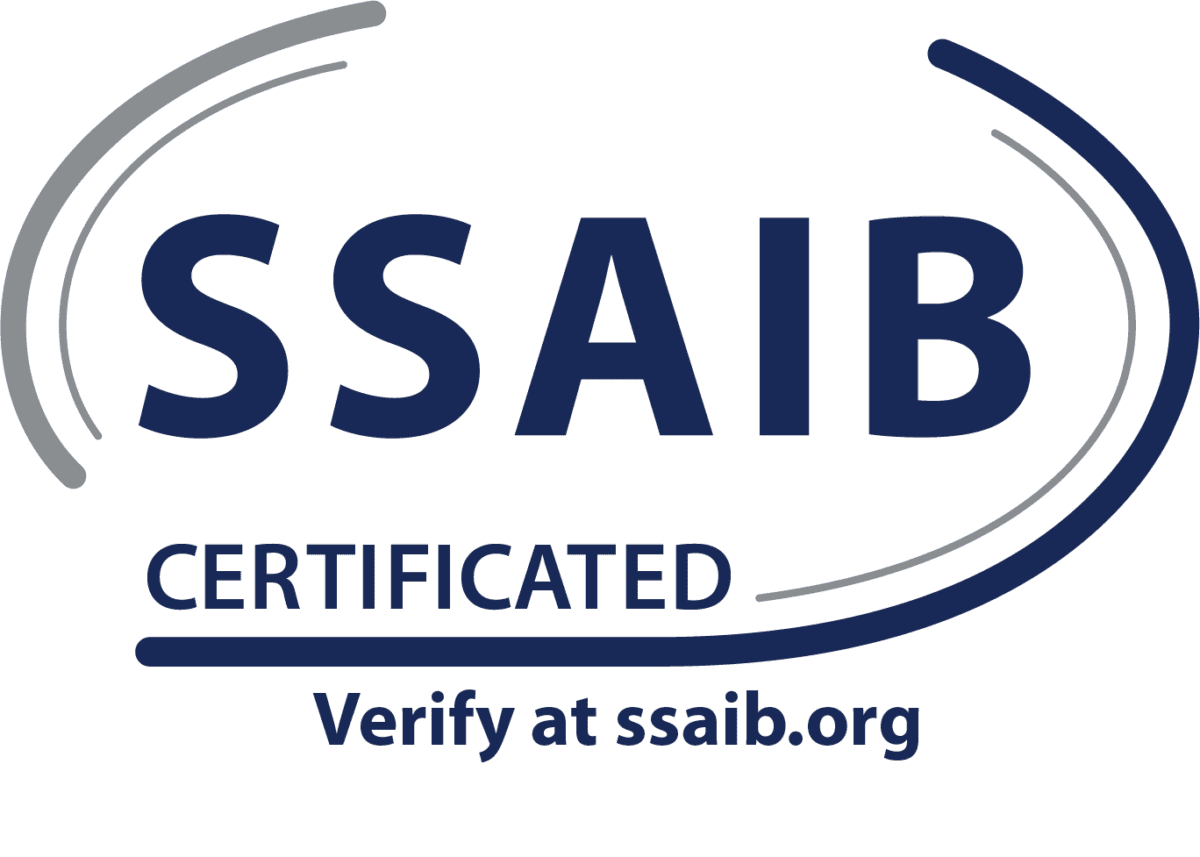 The Security Systems and Alarms Inspection Board (SSAIB) is a leading certification body for organisations providing security systems and services, fire detection and alarm systems, telecare systems and services, manned security services and monitoring services in the UK.
Certification with SSAIB is a mark of excellence. Their approach is inclusive of small and larger providers alike and they have some 1,600 companies of all sizes on their register, which means that they represent the greatest number of security service providers in the sector. Almas Industries UK Ltd is certified for Access Control and CCTV installation by SSAIB.