Care Home Security
Access control and CCTV safety monitoring solutions to protect your care setting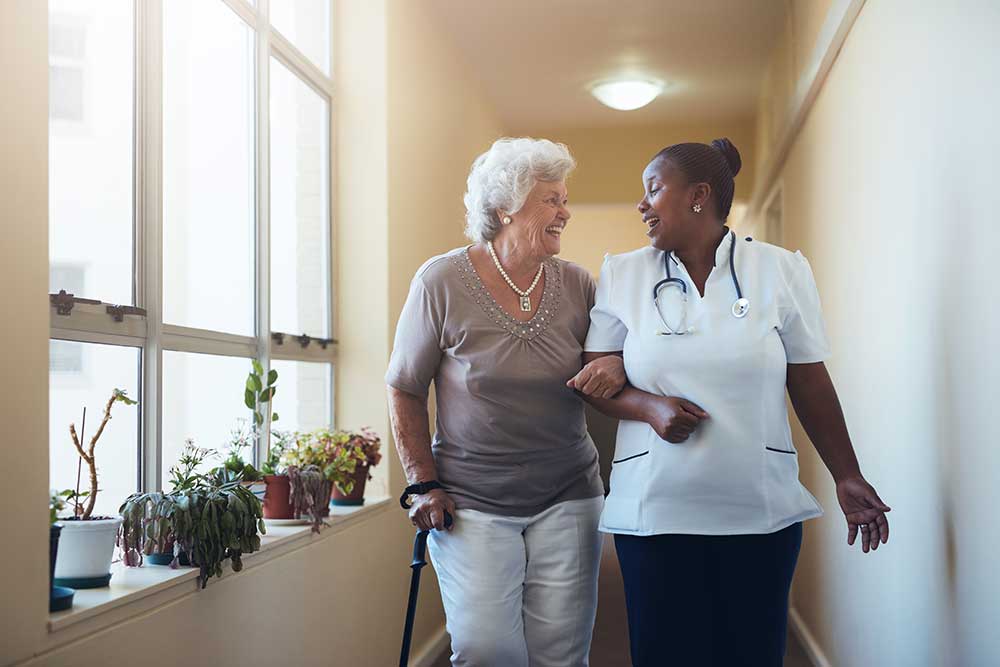 Why does your care setting need effective security?
Safety and security of residents are prime considerations when a care environment is selected for elderly relatives or adults with special needs. Residential and care home security must be flexible; the security systems in place must accommodate the needs of clinical staff and the practicalities of residents who have differing physical or mental capacity.
Door Entry Systems and Access Control
Our goal is to deliver a security system that is affordable, flexible, and easy to use. Our Security Consultants will work with you to identify the vulnerabilities in your current security provision. We will quote for the right access control system to reduce your risk and improve productivity. 
An effective access control solution in a care environment will also deliver improved productivity while securing your site and protecting your business.
According to Care Home Environment, systems that use mechanical keys often do not meet all the access needs that a modern care home may have. It's never been more important to know exactly who is on your site, and when.
Facial recognition or Fingerprint readers give care and residential homes a flexible, and affordable management tool for regular visitors, staff and residents, couple with a video intercom for occasional visitors or deliveries.
Control which agency staff can access certain parts of the site, and when.
Know that the agency staff provided are those enrolled on the systema and therefore have been security checked.
Comply with Safeguarding – DoLs and LPS
Almas' biometric access control and Optima software's flexibility mean that Liberty Protection Safeguards can be tailored for each individual resident's needs.
Built-in anti-barricade features exist because you can remotely open any door via your mobile or the Optima software.
Integrate with Fire Alarm Systems
Evacuate residents and staff quickly and effectively in the event of a fire or emergency by
integrating biometric readers with the fire alarm system. Doors automatically disengage upon activation of the alarm.
Medicine storage
NICE guidance for the receiving, storage and disposing of medicines highlights that medicines should be stored securely, with only authorised care home staff having access. A biometric reader on the medicine storage door provides an immediate, and accurate, audit trail of all staff access to that area.
See Who's at the Door with a Video Intercom
Visitors or deliveries out of hours take staff away from primary care to answer the door. Video door entry systems save time and multiple viewing screens can be positioned throughout the care home or routed to different areas.
Video intercoms are ideal to manage occasional deliveries or visitors to site.
Almas' Optima access control system also integrates with Inventry; the UK's leading visitor management software.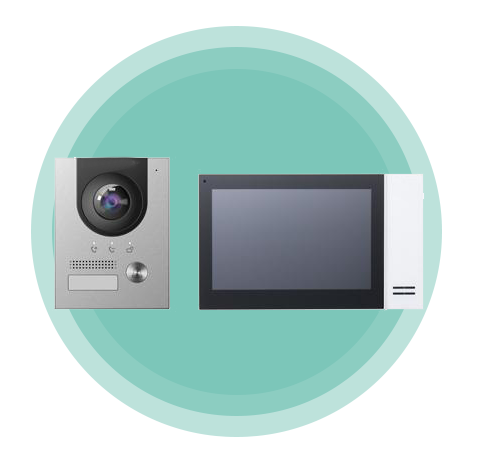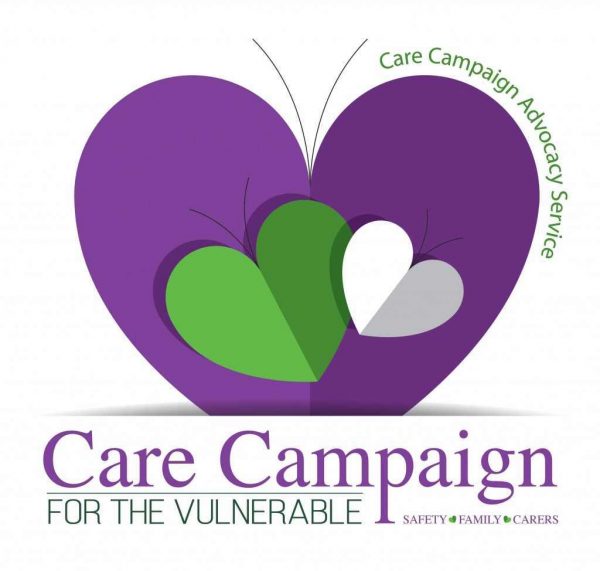 Safety Monitoring and CCTV
Protect Staff and Residents with Security Cameras
Residents are vulnerable and therefore safeguarding and safety are paramount in their care environment. Safety monitoring can help staff self-regulate their actions when dealing with patients. It protects residents, your team and your business' reputation.
We are proud to support Care Campaign For The Vulnerable, which promotes responsible CCTV in the care sector and greater transparency in care environments. It improves care home security, accountability and quality of care.
Choosing the right CCTV safety monitoring for your care setting can be challenging. Should you choose IP or Analogue, dome, fisheye, bullet, PTZ, vandal proof camera, NVR or DVR?
Your Almas Security Consultant will walk your site with you and discover how your business works and what coverage is required. They will advise you as to the right security cameras for the location. GDPR considerations are observed and we will advise you of your responsibilties, help with templates and provide compliant signage.
IP and Analogue CCTV Safety Monitoring Systems
Improve Health and Safety
Accidents in care homes are inevitable: some are preventable, others are not.
False claims are growing and threatening care businesses both financially and reputationally. CCTV footage provides evidence of unpreventable accidents.
React Swiftly with Fall Detection Cameras
Prevent serious injuries by detecting whether care home residents have suffered from a fall.
Ensure that staff can quickly provide support to patients that require help getting back up.
Eyes on Site 24/7 – Self Monitoring
Check in remotely via the mobile viewing app when you are offsite. ARC Monitoring services also available
360 Care Home Security
Almas' 360 module allows you to combine security solutions such as access control and safety monitoring and other alarm sensors in one, easy-to-use platform.
Set up automatic alerts to improve security
If doors are wedged, or held open too long an email alert is sent, and a snapshot of camera footage before and after the event is attributed to the incident. You can immediately check to see if a resident absconded, or accessed an area they shouldn't have, while the door was propped open.
Remotely open doors through one click on the overview plan. Open all doors in the event of an emergency or lock all down if required.
See all your security in one place, save time and combine data stream, ask us for more details.
Infection Control
Optima's Access Control and 360 platform can help you check additional safeguards are in place when needed. Enforce company policies even when you're not there.
Measure Temperature
The optional temperature detection and mask detection features can be activated in Almas' facial access control system to provide an additional layer of protection for your staff and residents
Even beyond Covid-19, temperature detection is a good early warning system; stop potentially feverish individuals from entering the care home and spreading infection among vulnerable residents.
Detect Facial Masks
Ensure that all visitors and regular delivery staff are wearing masks appropriately when entering and leaving high risk areas to help stop infections from spreading.
Our solutions allow you to enforce mask-wearing and deny access to non-mask wearers without having to tie up an additional member of staff.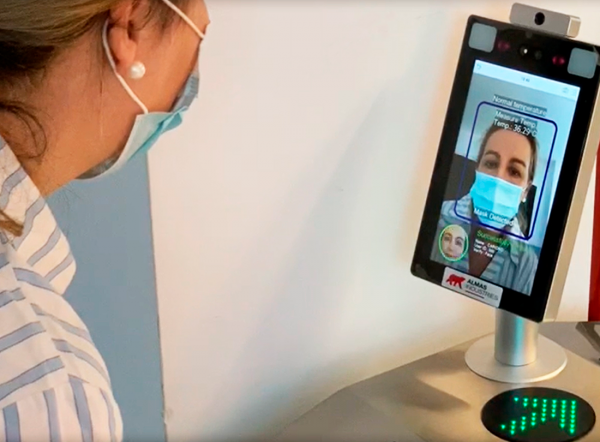 Why choose Almas for your Care Home Security?
Almas are experts in security for the care sector, having been protecting care settings in the UK and Ireland for over 16 years.
We will build you an integrated security solution to protect your residents, staff and business and can advise you of your responsibilities under GDPR. We offer a range of payment options including no upfront cost and full maintenance. Almas customers have access to a technical hotline 24/7 and strict support SLAs. Set yourselves apart from the competition alongside improving safety, security and saving management time.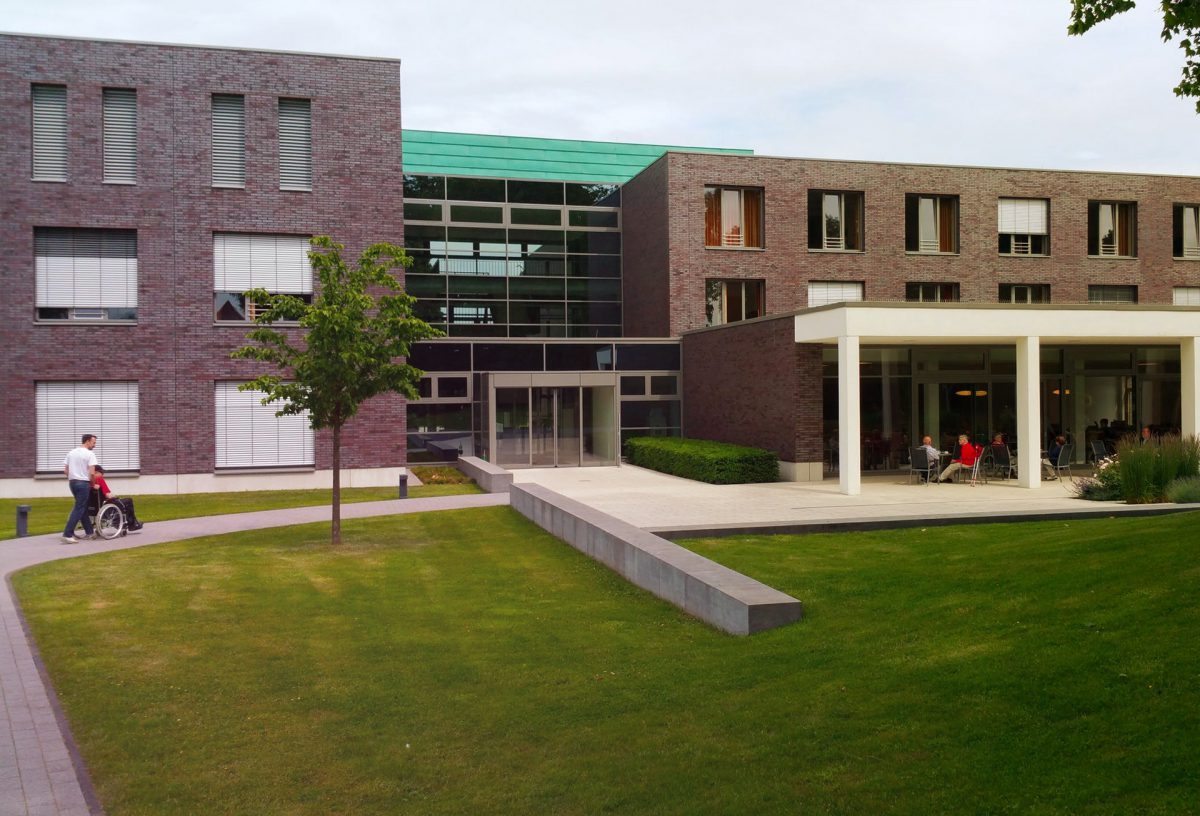 What Do Our Customers Say?
If you would like more information or to arrange a consultation with our security experts…
Call us on 0333 567 77 99 (UK) / 01 68 333 68 (IRE), or complete your details and we will get in touch with you.
How can Liberty Protection Safeguards be enhanced by using technology?
Biometric security software allows permissions to be set at an individual level; determine access to certain rooms, at certain times, for certain people. Be alerted if doors are forced or propped open. Truly tailored access for individuals. You can read more about how biometric access control will enhance security in your care home here.
Do I need to conduct a PIA before implementing CCTV?
It is highly recommended that you conduct a privacy impact assessment before the installation of a new CCTV system.
This enables you to document why you are implementing the new safety monitoring system, how and for how long you are retaining the data and who can access the data.
We'd also recommend that you communicate clearly with staff and residents, plus extended families. You should let them know that it's a measure to improve care standards, when it's taking place and any disruption. Communication should make it clear that the CCTV installation is a positive move.
We are here to support our customers with template and compliant signage when you install a camera system through Almas.
What signage do I need in a Care home for CCTV?
You must install signage letting people know that CCTV is in operation and that footage is being recorded, and why.
It should also be clear who they should contact if they have any queries.
The care home must ensure that it is an appropriate size for the location and are visible to everyone that may be able to view it. Additionally, the sign should be large enough that it can act as a deterrent as people know they are on camera.
We normally recommend A3 externally and A4 internally.
You can read more about GDPR responsibilities for CCTV signage here
Is CCTV allowed in Care Homes?
Any CCTV system should be implemented when privacy concerns have been carefully considered and a privacy impact assessment has been completed.
CCTV in a resident's room is very invasive, and would not be recommended except under exceptional conditions.
CCTV on exits and in communal areas and grounds can enhance safety and security for residents, staff and visitors.
We view CCTV in care settings as safety monitoring. It can protect residents, your team and your business' reputation. You can read more here