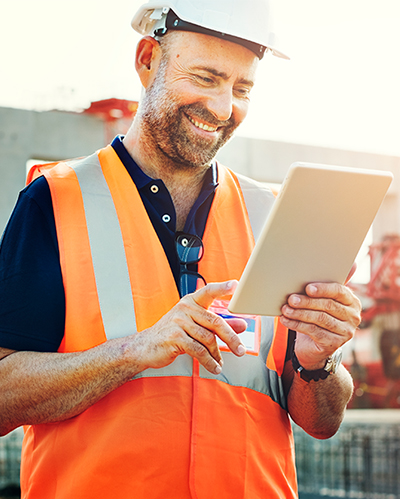 Your exclusive guide to digital on-boarding
Digitising construction processes means more than faster turn around times and better document control. It makes a real impact on people—internal teams, third-party vendors, subcontractors, and clients. It empowers teams to focus on the most important tasks so they can do their jobs even better.
Download our exclusive ebook and find out how biometrics and digital on-boarding can make your construction site a place where value is maximised, team performance enhanced and paper made a thing of the past.
We're committed to your privacy. Almas uses the information you provide to us to contact you about our relevant content, products, and services. You may unsubscribe from these communications at any time. For more information, check out our Privacy Policy.