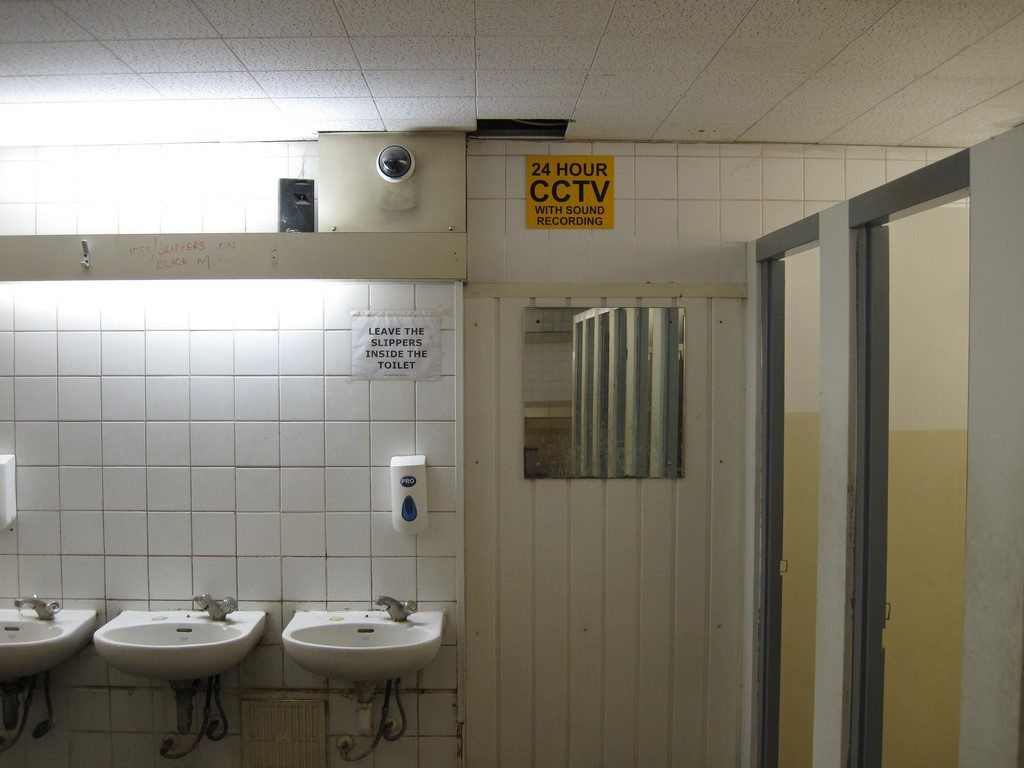 Blog
Where is it appropriate to install CCTV cameras?
Almas Team We are now more aware than ever of how personal data is being collected and used. But where is it ok to install a CCTV camera, and where isn't it?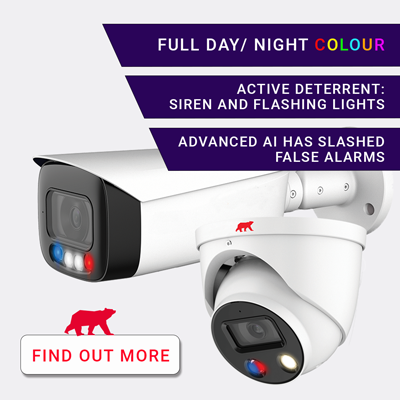 CCTV cameras are everywhere in private and public spaces. More are being installed every day across the UK. Some people have argued that we are reaching a point of perpetual surveillance. The arrival of GDPR has bought in a new era of privacy concerns and sensitivities. We are now more aware than ever of how personal data is being collected and used. But where is it ok to install a CCTV camera, and where isn't it?

CCTV and GDPR
CCTV surveillance is always a contentious subject with the core argument revolving around privacy versus safety. Recently introduced GDPR legislation has made this even more complicated. CCTV cameras are important for safety and security, but they need to be installed and operated in a way that is mindful and respectful of the individuals they monitor. For example, you  wouldn't normally expect CCTV to monitor anywhere people expect privacy such as store changing cubicles, bathrooms or bedrooms etc.,
Identifiable imagery captured from CCTV systems is considered 'personal data' under GDPR regulations and therefore requires the person who is handling it (the 'Data Controller') to act in a responsible manner. All Data Controllers must be able to justify how their business obtains and uses personal data.
If you are placing cameras around the perimeter of your business to detect intruders, this is easy to justify. However, if you want to place cameras inside a building, say for monitoring the movements of employees, this is not so straightforward. For each camera, you intend to install you should carry out a Privacy Impact Assessment (PIA) itemising the intended viewing area and the reason for the camera.
Breaches of privacy
While it may seem obvious that installing CCTV cameras in private spaces such as store or gym changing cubicles, bathrooms and bedrooms might constitute a breach of privacy, this has not prevented people from doing it.
Female swimmers were outraged when without warning CCTV was installed in the ladies changing rooms at Tooting Leisure Centre. At the time, the management said that the cameras only watched the locker area, but could not explain how they would avoid images of women strolling to get their clothes in a state of undress.
At Summerhill School in Kingswinford, CCTV cameras were installed in the toilets after a spate of 'disappointing behaviour' by pupils. Executive Headteacher James Bowkett said the CCTV was intended to monitor who was entering and leaving the toilets, and stressed that the cameras were not directed at cubicles or urinals. But a number of parents told local news organisations their children were choosing not to use the school toilets because they felt uncomfortable.
In a landmark case at Edinburgh Sherriff Court, a Scottish couple were awarded damages of £17,268 for the "extreme stress" they suffered as a result of the "highly intrusive" use of CCTV and audio recording systems by the owners of the neighbouring property. CCTV cameras had been installed in a manner which 'deliberately set to capture the defendants' as well as the claimants' private property, despite obvious knowledge of the intrusion, no precautions were taken to limit the coverage.
The court described the monitoring as 'highly intrusive, excessive, highly visible, extravagant, unjustified and unnecessary in relation to any legitimate purpose'. The monitoring was also oppressive and unfair. This case shows the importance of carrying out a Privacy Impact Assessment to identify the pressing need that the monitoring is supposed to address and whether the proposed monitoring is lawful, justified, necessary and proportionate.
The case of care homes
Alarming though these examples are, there are situations when monitoring public access points to sensitive areas could be justified. A good example of this is residential care homes, where an increasing number of vulnerable people have been the victims of abuse, theft and inappropriate behaviour by staff. In 2016 Panorama went undercover at three care homes in Cornwall and uncovered a distressing situation where residents were abused; untrained staff were asked to care for people suffering from dementia and drugs were given inappropriately. Since then many cases of abuse have been uncovered at care homes across the UK, and the former Attorney General Dominic Grieve has spoken up in support of a campaign started by the pressure group Care Campaign for the Vulnerable to install CCTV in communal areas in all care homes.
The extent to which the use of surveillance cameras in Care Homes is acceptable has been an issue for debate in the care home sector and the media, often in the context of cases like that of Cornwall, where care homes have been seen to have failed their residents. Some supporters of CCTV have welcomed it as a way of providing an additional protection to vulnerable residents, but opponents point to the adverse implications for the privacy and dignity of residents, particularly if filming is proposed to include bedroom areas.
While it is unlikely to be lawful to use CCTV to directly to observe the intimate care of resident –  unless the explicit consent of the resident has first been obtained – there is a compelling argument to allow some form of internal CCTV monitoring. Residents family members have recently taken the matter into their own hands, installing covert CCTV in order to capture abuse.

The case of nurseries
Nurseries can also utilise the installations of CCTV as it can provide relief for new parents who may need the reassurance of the safety of their children, whilst simultaneously protecting the staff against false allegations or providing training opportunities if preventable accidents occur.
Any CCTV or Safety Monitoring camera installation should be weighed carefully – with privacy considerations measured and advice sought from experts regarding data privacy, signage and placement.
When installed with a considered approach, surveillance helps to create an environment of mutual trust and respect.
GDPR and Data Protection Law require that there is accountability when it comes to the use of CCTV cameras to capture personal data. Therefore if you are thinking about installing some in your business, it is worth remembering the three P's: privacy, practicality and liability. Taking these into account will help you to decide if the positioning of your CCTV cameras is appropriate or not.
As installers of CCTV surveillance systems, Almas Industries are ready to help you identify risks within your business. You can arrange your free, no obligation security survey by calling us on 0333 567 6677. If you prefer, you can always send a confidential email via [email protected].