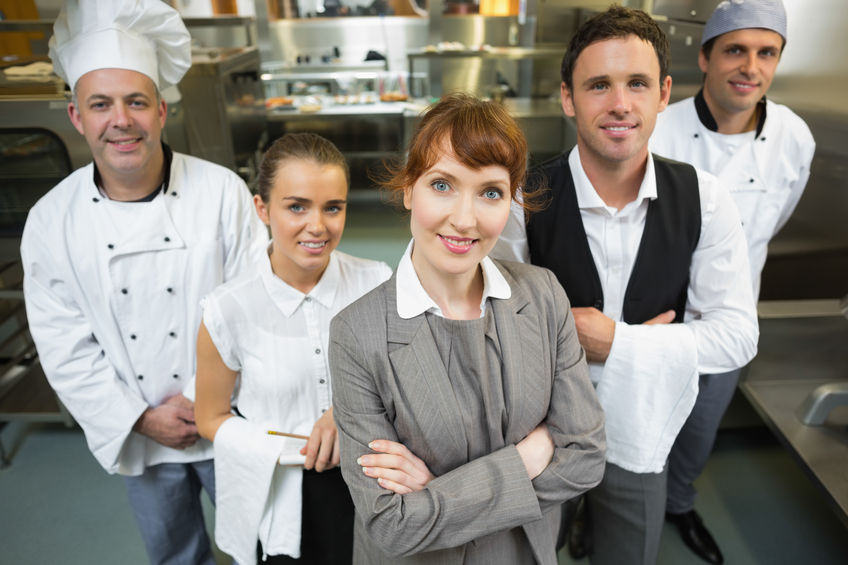 Blog
How biometrics can help hotels?
Almas Team The hotel industry is one of the most important segments of the accommodation sector in the United Kingdom. In 2015 hotel enterprises generated total revenue of £17.4 billion, contributing the most value to the UK economy compared to other accommodation services. London is a key market for the hotel sector and has one of the highest occupancy rates compared with other major European city destinations. The Royal National Hotel in Bloomsbury has a staggering 1,630 rooms and employs 1,000 staff.
Superior customer service
The hospitality sector is heavily dependent on providing superior customer service. Many hotels are no longer just places to rest your head, but multifunctional venues that offer a wide range of services including high-end dining, health and fitness facilities, meeting rooms, laundry services, luggage storage, concierge services, babysitting, currency exchange and business services. Many hotels also cater for weddings and private functions.
To offer such a wide range of services, hotels employ a diverse range of personnel including casual and agency staff. Even a moderately small hotel will need enough staff to cover the management of all aspects of the business, ensuring that customers receive exacting standards of care and attention. Ensuring the capture of accurate, reliable time and attendance data can, therefore, be time-consuming, and traditional paper-based methods are often prone to errors and false entries, as well as being wasteful in terms of resources.
How biometric time and attendance can help
The hectic schedule of hotel life, which is based on meeting customer needs 24 hours a day, means that staff are often working different shifts around the clock. Staff may sometimes swap shifts, or call in sick with little notice, and a paper-based system isn't always the best when employing agency staff, who tend to fill in timesheets that go to their agency and not directly to the hotel.
A far more practical way to control time and attendance is to use a biometric system. These systems provide a means to identify and authentic people through a fingerprint scanner. Once registered on a secure database, employees can not only check-in and out of their shift, but also check their actual working hours against the hotel's schedule. There are many reasons why biometric time and attendance is a powerful tool for the management of hospitality staff:
Paper-based systems, whether timesheets, fobs or ID cards, are expensive in terms of paper, ink and energy consumption. With continued pressure to address global warming and finite resources, switching to a paper-free system such as fingerprint scanner can help in making a small but significant contribution. It means that employees no longer need to carry a card or fob with them all the time, and there is no risk that these will be lost, stolen or misused.
As every person has a unique set of fingerprints, faking identity on a fingerprint scanner is almost impossible. Fingerprints can't be lent, lost, stolen, duplicated or forgotten. Fingerprint attendance systems are flexible, meaning that hotel managers can add, delete or suspend access to the hotel anytime with one single click. This improves hotel security for staff and guests and with the threat of terrorism in Central London particularly, hotels are increasingly factoring in terrorist threats into their security provision.
Employee absenteeism
Employers often face huge payroll losses when the absenteeism of an employee is covered up by another co-worker, and such falsification is easy to do in a paper-based system. Late coming or excessive break taking also contributes to millions of pounds lost to 'time theft' in the sector every year. By using a fingerprint attendance system, keeping track of employees working time and absences becomes very easy, and this has the knock-on effect of increasing overall productivity and decreasing absenteeism.
Another advantage of biometric fingerprint systems is that they can be used for project management, enabling efficient monitoring and recording of hours put in by each employee. Hotel managers can see exactly who is on-site and when, and are no longer wasting time on chasing paper timesheets or manually entering data. Data entry errors are virtually eliminated, as attendance data is captured automatically by the system. Therefore, dealing with issues like absence and staff working longer than their allocated shifts becomes easy to see and address. Payroll calculations are made much easier, with reduced costs to the business in terms of internal processes and computer tasks.
Embracing technology
Many hotels are starting to embrace the use of biometric systems for time and attendance management. The Mandeville, London and Brandon Hall, Coventry are two such sites. Brandon Hall is set in 17 acres within the beautiful Warwickshire countryside and offers 120 bedrooms, conferencing facilities and luxury spa and leisure facilities. They have recently installed biometric readers throughout the hotel for access to staff areas and are extending the installation to the spa building. They feel that the biometric access control has given them better security throughout the building and from start to finish have praised the service from Almas Industries as 'excellent'.
As market leaders, innovators, manufacturers and installers of biometric control systems, Almas Industries are well placed to help hotel and hospitality businesses with security and the management of time and attendance. You can arrange your free, no obligation survey by calling us on 0333 567 6677. If you prefer, you can always send a confidential email via [email protected].