Biometric Readers
Sleek yet robust fingerprint readers manufactured by Almas Industries. Absolute proof of identity that cards, keys or fobs simply cannot guarantee.
Optima ID
Smart design & high security
Optima ID is the latest biometric fingerprint reader designed and built by Almas Industries. It can be used with any access control software to secure your doors, gates, turnstiles, storerooms.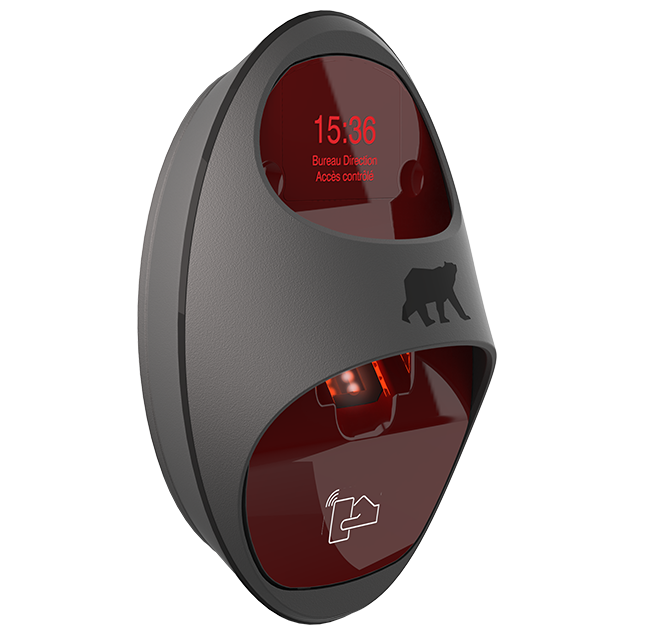 The ideal biometric reader for almost any situation
Easy identification

Optima ID works using biometric and/ or MIFARE DESFire RFID technology. Your users can identify with fingerprints, cards or both.

Fast, simple enrolment

With a 500dpi sensor, Optima ID provides high image quality for fingerprint acquisition. Your users are enrolled and identified quickly.

Informative display

Optima ID displays feedback to guide your users during enrolment or identification. It also displays door status, sector identification, time and company name.

Reliable technology

With fingerprints, your users are identified in less than one second, even with poor quality prints.
Secure and discrete protection
Data encryption & security

Optima ID uses the most powerful algorithm on the market. Fingerprint data is encrypted and cannot be used outside the system.

Anti-vandalism protection

To maintain security of your access control system, the reader activates shutoff mode, alert or alarm if the reader is ripped from the wall.

Discrete

The off feature allows the reader to be rendered discrete. No lights or information will be shown. It's very useful for external readers.

Unfalsifiable evidence

Biometric readers provide you with absolute proof of who accessed an area, and when. Cards, keys, pin codes and fobs can be lost, forgotten, borrowed or stolen - only biometric data gives you irrefutable evidence.
Recognised safety standards
Certified/ made in the EU

CE, ISO 17974-4:2011, FBI PIV IQS certified and manufactured in the EU.

GDPR compliant

GPDR compliant combined with Optima access control environment. Optima database is encrypted with AES 128 standard and passwords are managed for all users.
Smart design & high security
Optima ID is the latest biometric fingerprint reader designed and built by Almas Industries. It can be used with any access control software to secure your doors, gates, turnstiles, storerooms.
01
IDENTIFY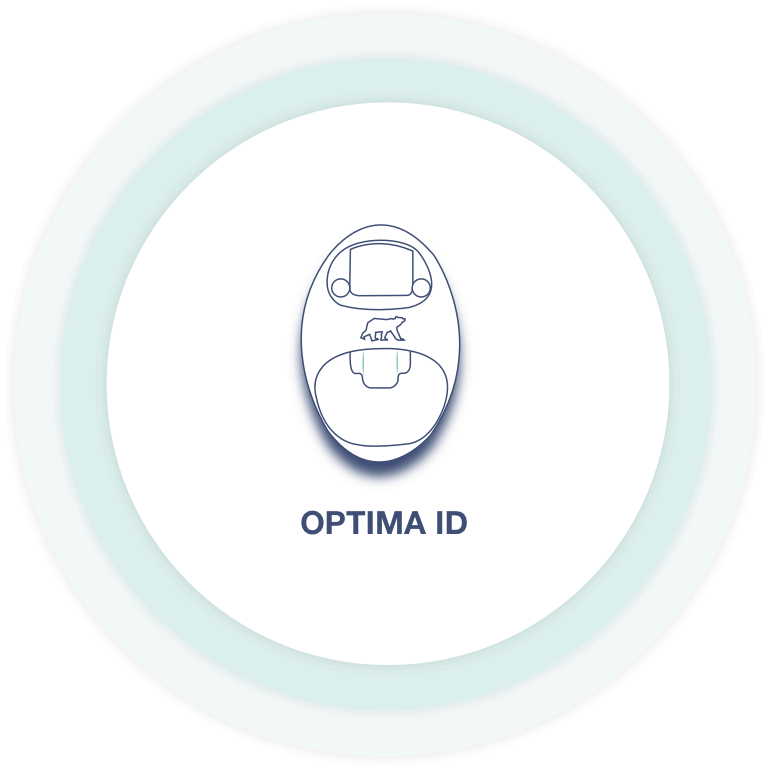 When you place your finger on the biometric unit, the unique points identified by the reader are checked against the 'biometric template' that was created when you were enrolled on the system. Your access will either be verified or denied according to your access permissions.
02
SECURE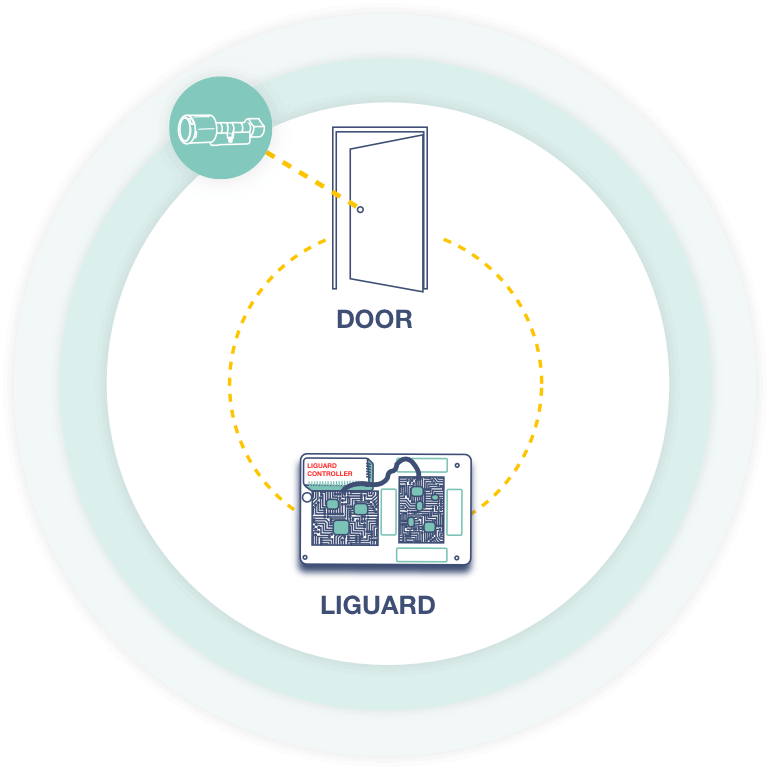 The Liguard controller communicates to the door locks (either magnetic or electrolocks) whether they should release or not. The reader will tell you whether your print has been verified or denied.
03
MANAGEMENT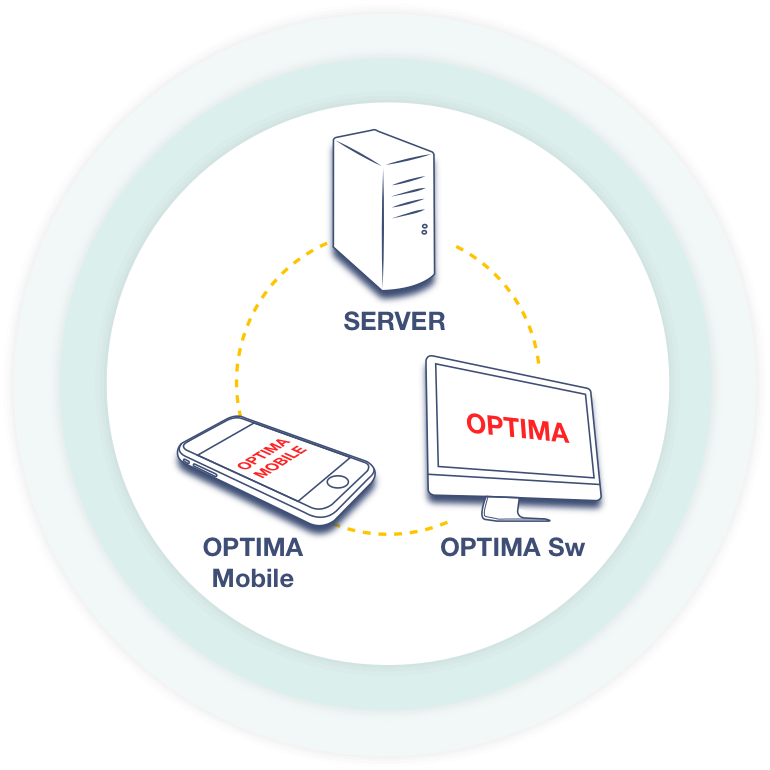 All events are logged in the encrypted Optima software; which manages your access control system, from enrolment, to detailed reporting on occupancy, entry and egress. The software can be accessed locally, or through a network connection. Flexibility and control on the move with Optima mobile.
04
INTEGRATION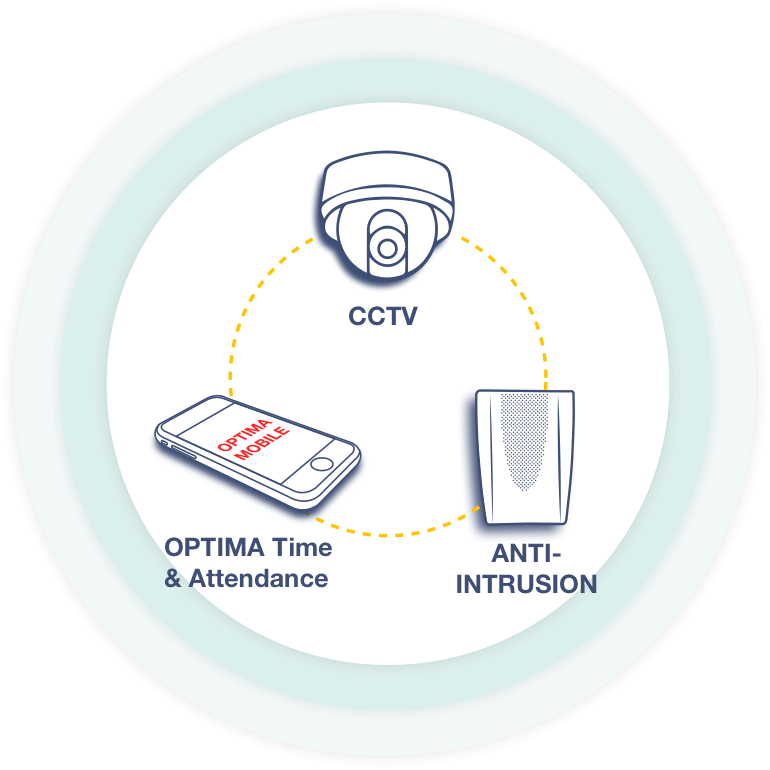 Optima integrates with CCTV, anti-intrusion solutions and Optima Time & Attendance module delivering a comprehensive security system.
Why Almas? The Right Security Solution, For Your Business
Almas will build you an integrated security solution to protect your site, assets and people. Full service solutions, advice on GDPR responsibilities and a range of payment options make Almas the logical choice.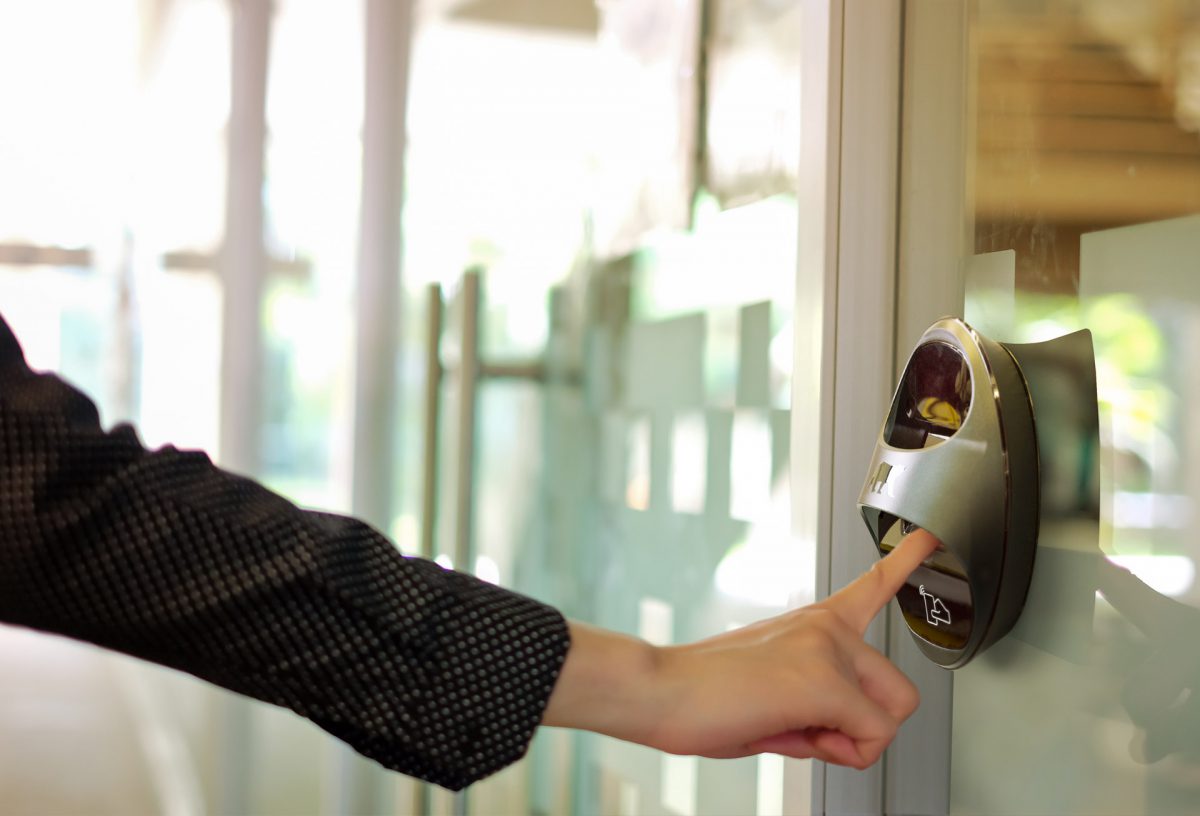 What do our customers say? If you would like more information, or to arrange a free security audit with one of our security consultants…
You can call us, or complete your details and we will get in touch with you
FAQs
We are here to help
Or if you would prefer to speak to a security consultant
Can my fingerprint be stolen?
No. Almas Industries readers never store a picture of your actual fingerprint. When you are enrolled, only a small subset of the characteristic minutiae are extracted and turned into a template. Since the template is only a mathematical representation that holds information about a few points on your fingerprint and not the entire image, it is impossible to backwards engineer an image of the print from the code.
Can my template be used by the police/ Gardai?
No. The information held by the software is not linked to any national police database, or any other database.
Is my fingerprint classed as personal data under GDPR?
Yes, absolutely, and Almas biometric readers and software are fully GDPR compliant