CCTV Surveillance Solutions
Effective protection 24/7 with CCTV security cameras and surveillance solutions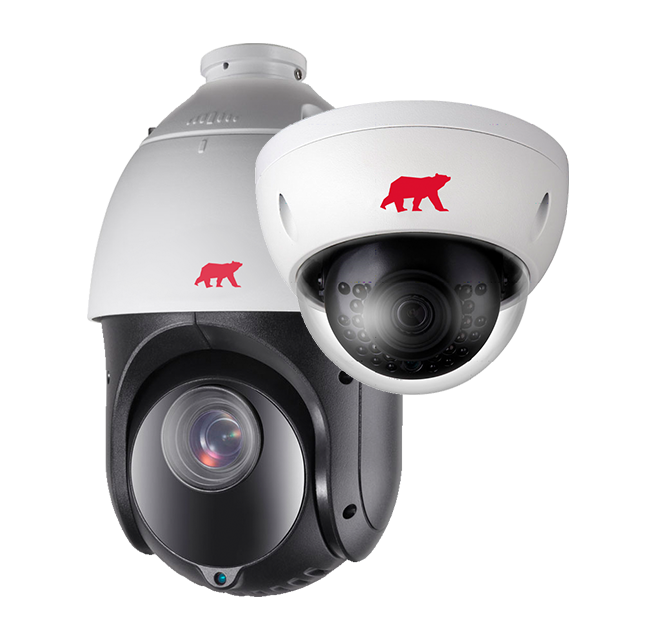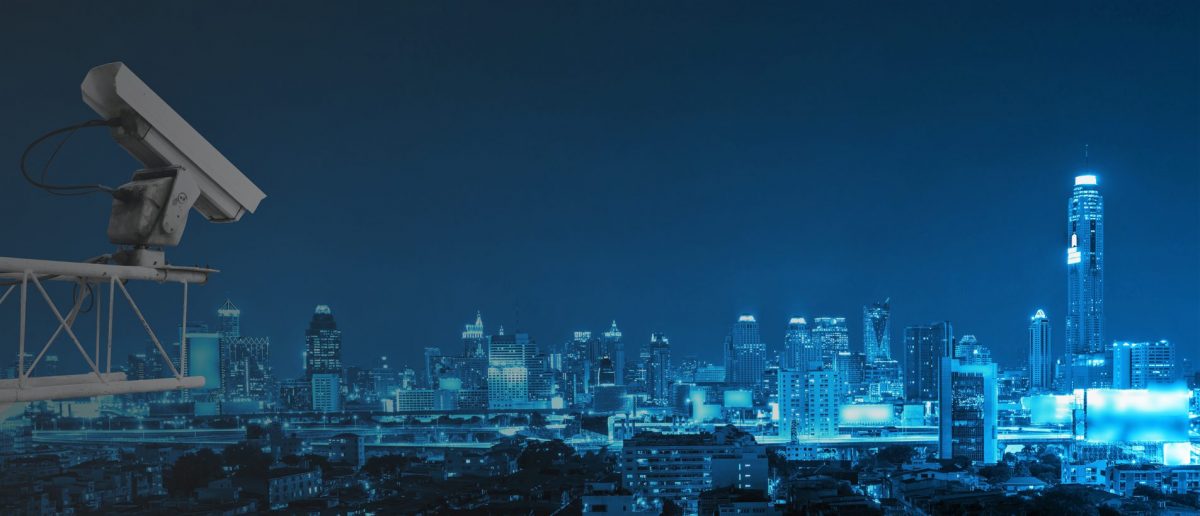 Security cameras are a vital component of your business' wider risk management measures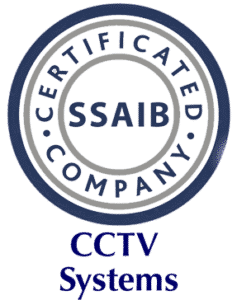 Visible CCTV cameras act as an effective deterrent to theft and anti-social behaviour. New IP and analogue cameras and advanced analytics offer footage of a high quality that can be used in the identification and prosecution of criminals, and act as an early warning system.
An effective CCTV and monitoring system will increase security and safety while enhancing productivity and loss prevention.
Almas Industries UK is SSAIB accredited, which means we adhere to strict operating standards and all our teams are vetted to BS7858 standards. Our Security Consultant will survey your site and advise on right CCTV solution for you.
Which is the best CCTV cameras system for your business?
The best CCTV system for your business will be determined by your business' specific needs. To ensure that you obtain the right solution for your business, Almas Security Consultants will carefully examine the risks to your business, ascertain monitoring aims and advise on location, resolution, network connectivity, and additional features or integrations that you require in your CCTV system.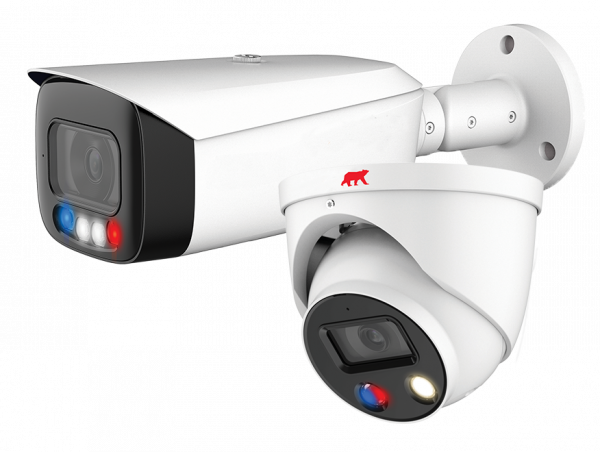 TIOC Active Deterrent Cameras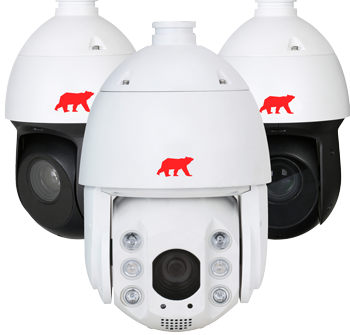 PTZ Camera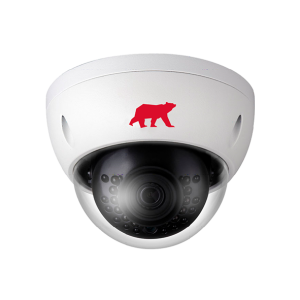 IP CCTV
Security Solutions :

Discover TIOC Active Deterrent Cameras
Improve security with full colour IP security cameras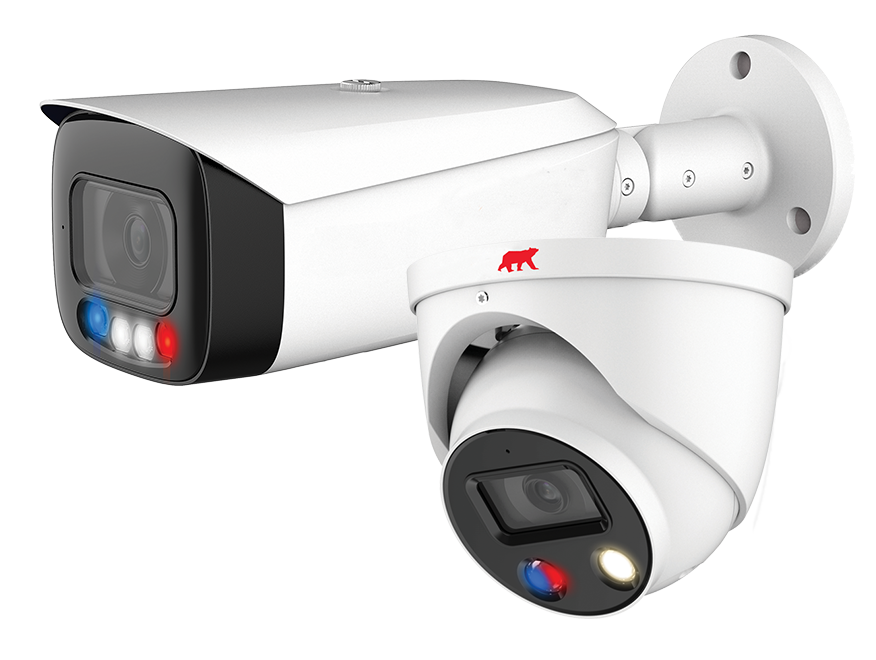 Security Solutions:

Discover TIOC Active Deterrent Cameras
Improve security with full colour IP security cameras
HD quality recordings
The new Active Deterrent range combines the ability to record events with the flashing lights, siren and connectivity of an intruder alarm. The full day/ night colour, HD footage can be used in onwards investigation and prosecution.
False alerts are minimised
Advanced intelligence detects only people and vehicles, meaning that false alerts are vastly reduced.
Verbal challenge of unauthorised intruders
Pre-programmable voice messages can be set to challenge the intruder, or live communication is possible through the speaker to let the intruder know action is being taken.
Real-time alerts
Draw virtual tripwires which activate a real time alert if they are crossed out of hours as the camera detects motion. Send the alert to your smartphone or monitoring centre.
Security Solutions :

Discover PTZ Camera
Programme set paths of movement to cover large areas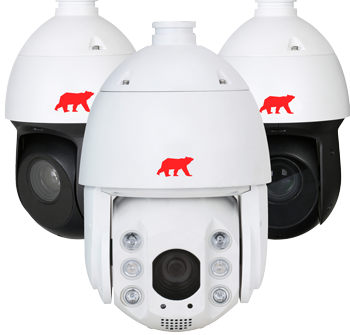 Security Solutions:

Discover PTZ Camera
Programme set paths of movement to cover large areas
Powerful optical zoom
The camera delivers 1080P resolution at 25/30 fps, with 25x optical zoom.
Latest starlight technology
Meaning excellent low light performance, capturing color details in low light down to 0.005 Lux
Upgrade existing analogue systems
HDCVI system can seamlessly upgrade a traditional analogue system without replacing existing coaxial cabling.
IP66 rating
The camera is designed for extreme temperature environments. Passing and certified to rigorous dust and water immersion tests.
Security Solutions :

Discover IP CCTV
HD quality for all environments
Security Solutions:

Discover IP CCTV
HD quality for all environments
Scalable flexibility while delivering superb quality
Easily expanded by adding additional cameras, allowing you to watch different areas of your property simultaneously.
Integrations for an ultra-secure security system
IP CCTV can be integrated with other security systems, such as access control systems or alarm systems, to provide a comprehensive security solution.
Remote viewing
Users can access and view live or recorded video from anywhere with an internet connection.
Data storage
Store footage according to your needs and preferences – on a local hard drive, a network storage device, or on a cloud system.
CCTV Monitoring
Eyes on your site 24/7
When it comes to protecting your property we want to give you the finest solution for your specific needs. Therefore, our CCTV systems provide you with the option of monitoring your site yourself or utilising our partner ARC (alarm receiving centre) to watch your property in real-time, manage any alerts, and take action on any suspicious behaviour.
Alarm Receiving Centre
Our CCTV solutions are monitored by Qvis Monitoring, the UK's most Accredited Alarm Receiving Centre and Alertline in Ireland. Their highly trained professionals are on hand 24/ 7 to monitor your camera footage and ensure that your property is protected at all times. They use state-of-the-art technology to assess your footage in real-time and will alert you immediately if suspicious activity is detected.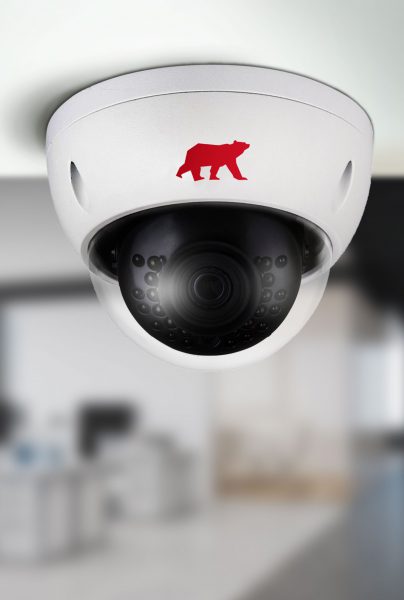 01
IMAGE CAPTURE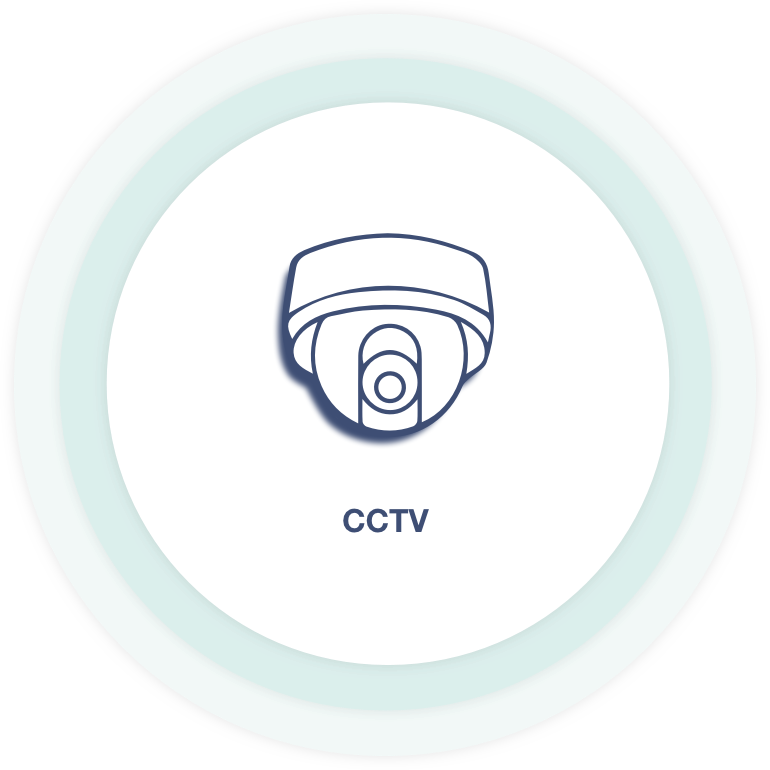 CCTV cameras capture images within their field of vision; this field varies according to the type of lens and camera. IP (Internet Protocol) cameras encode and process images within the camera, then the images are transferred to the recording device via Cat 5 cable back to POE (Power over Ethernet) switches. Video and audio options are available.
02
RECORDING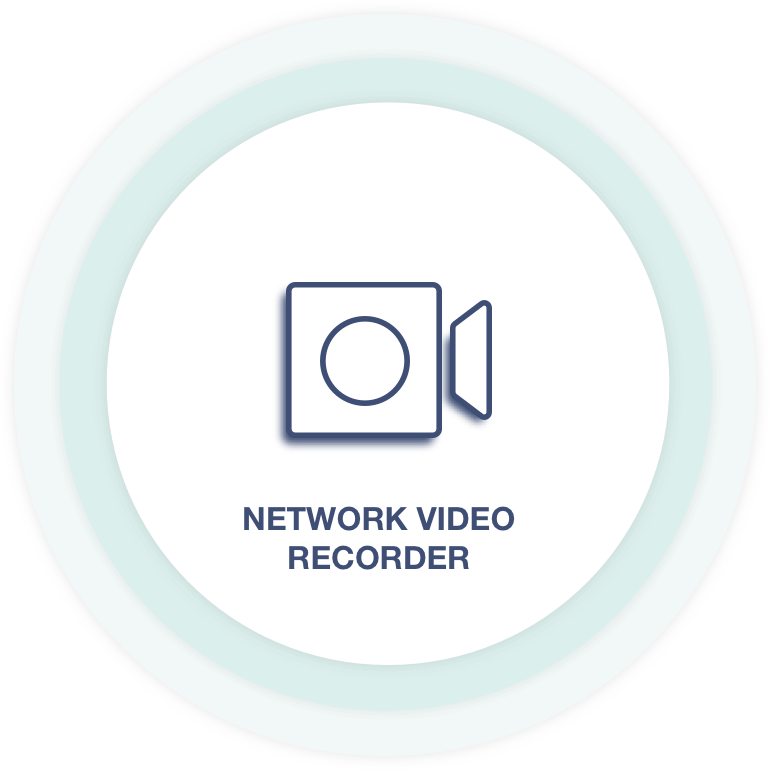 The NVR (Network Video Recorder) records the images and sound in digital format to a hard drive. The size of internal hard drive will be determined by the number of cameras and duration of recording history that is required. NVRs are only used for storing and viewing footage.
03
VIEWING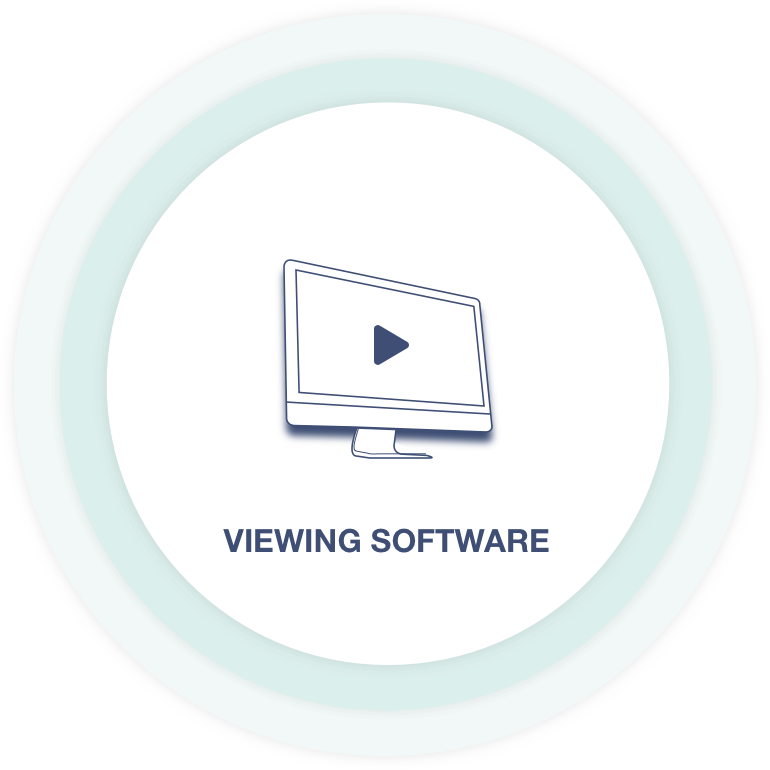 IP CCTV systems can be viewed in a number of ways; on a monitor directly connected to the NVR via and HDMI cable, on a PC that is connected to the internet, using viewing software, or via mobile devices with 4G connection via an app.
04
INTEGRATION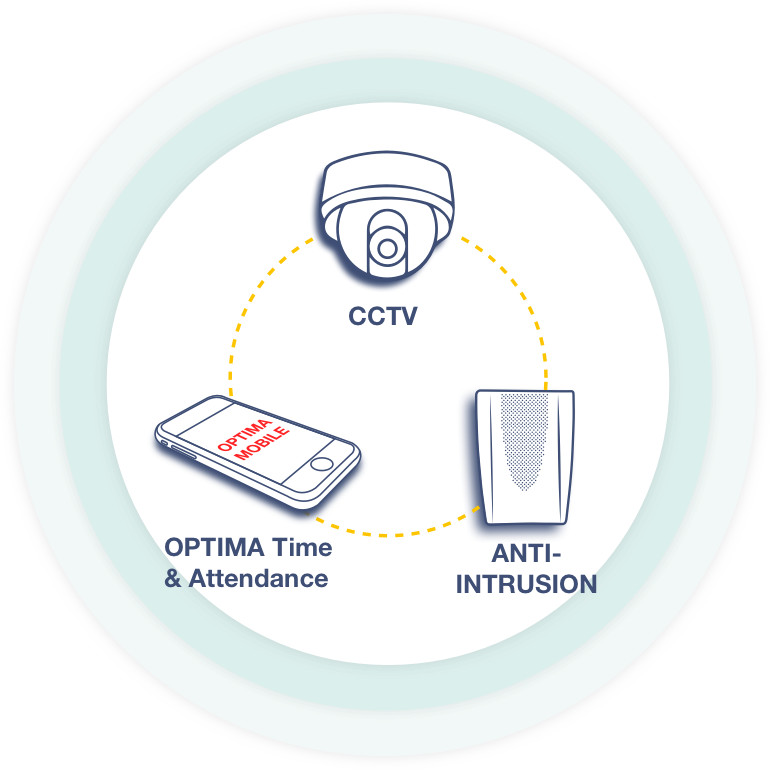 CCTV can be integrated with Almas Optima Biometric Access Control, and anti-intrusions solutions to offer a comprehensive security system.
Why Choose Almas Industries?
Almas' team will build you an integrated security solution to protect your site, assets and people. Full-service solutions, advice on GDPR responsibilities and a range of payment options make Almas the logical choice.
Contact us if you'd like to know more about our CCTV security camera systems. We'd be happy to answer any questions you might have and help you determine the best solution for your business.
Dedicated
Our security engineers and consultants support our customers effectively due to their expert knowledge; they are committed to providing you safety, security and peace of mind.
Tailored 
The scalable solution you receive is tailor-made for you now, and in the future. Integration with your management software is feasible, contact us for more information.
Complete 
We remove the burden of security by giving you an end-to-end solution including maintenance and service to SSAIB standards. What do our customers say? If you would like more information, or to book a consultation with one of our security experts…
Complete the form below or call us today on 0333 567 77 99 (UK) or 01 68 333 68 IRE). We will get in touch to discuss your requirements so we can give you an accurate quote.
FAQs
We are here to help
Or if you would prefer to speak to a security consultant
Are Analogue or IP cameras better?
We prefer to ask the question, which type of camera system is right and most cost-effective for your site? IP and Analogue systems both have benefits which we will discuss with you during a consultation. We will advise you as to the best CCTV camera options to improve your site's security.
What CCTV signage do I need?
You need to make people aware that their image is being recorded, for what purpose and who is in charge of processing the data. If you choose Almas as your CCTV provider, we will fit GDPR-compliant signage for you and advise you of your GDPR obligations.
How long is the footage kept for?
When we survey your site, we will agree with you as to how many cameras you need. Up to 30 days of recording is generally advisable and we will provide a DVR with sufficient memory to achieve this. If you want to keep images for longer you should address this in your Privacy Impact Assessment. Not sure what that is? Get in touch and we can help advise you.
How many cameras do I need?
CCTV cameras have a certain field of vision, depending on the type and lens. It is important to cover the vulnerable access points to your site and any high-risk internal areas. We always conduct a no-obligation site survey to discern which areas need protecting and whether alerts are required. Get in touch if you'd like to arrange a free site survey and security consultation.
Can I record sound with these security cameras?
Yes, our security cameras are equipped with the ability to record sound.
Is recording audio on CCTV illegal?
It is illegal to record a conversation without the individuals knowing or accepting the fact that they will be monitored. This is usually declared through correct CCTV signage.
Is recording audio on CCTV illegal?
Employees should be aware that audio is being recorded, usually declared through correct CCTV signage. In rare circumstances, covert recording may be warranted, but we would advise against this unless the police/ Garda have requested it as part of a wider investigation.
Can CCTV footage be used as evidence in court?
CCTV footage can be used as evidence in court as long as it is considered reliable and has been collected and stored in a manner that complies with the law.
Are my CCTV signs GDPR compliant?
What's the difference between 4k CCTV systems and HD camera quality?
There is a bit of a misnomer that 4k is the best quality CCTV system on the market. Essentially, 4k means that image sensors are capturing video at a higher resolution – 3840 x 2160. You get the total number of pixels by multiplying these together (over 8 million for 4k). This produces extremely high quality video. Standard HD resolution is 1080p; this is 1920 pixels horizontally, by 1080 vertically (so a 1080p image has over 2 million pixels). Full HD means exactly the same as HD. So, is 4k better than HD? Yes, 4 times as many pixels are being recorded. However, it also means that recordings use a lot of storage on the NVR… 4 times as much, meaning you need a much larger (and by extension, more expensive) hard drive for storage footage.
However, the real question should be – when you're recording CCTV footage, what are you wanting to achieve? Normally, you aren't worried about whether the blue of a jacket is the truest blue, or whether you can see the detail on a bird's wing. What you want to achieve is to be able to clearly capture people, vehicles and events. Generally, this can be achieved with Full HD cameras. The time that 4k may be of benefit is if you want to zoom in closer to an object that is further away (say 65-100ft away) for specific details.
To get the full benefit of your 4k CCTV cameras, you need to upgrade to a 4k screen too, while 4k will still look clearer on a 1080p standard monitor, you're losing much of the detail. Simply, 4k cameras systems when it comes to CCTV are not always necessary or worth the extra cost.
Interesting fact: often, when installing 4k security cameras, engineers often dial back the quality from 4k to HD.. ask us for more information as to why
Can I install a CCTV system on my property?
Yes, you usually do not require permission to install CCTV at your commercial site unless you rent the building (in which you need to gain permission from the owner). Exceptions to this would be listed buildings or in a conservation area.
You should not install CCTV outside your site's boundaries and images must only be captured on your property; if a camera view takes in public thoroughfares or pavements, you should mask these out on the field of view.
You must also have compliant signage – you can read more about this here.
There are strict laws around the capture, storage, access to and retention of CCTV footage, this is covered under the GDPR and falls under the governance of the ICO. Ask us for guidance on your responsibilities.
Can CCTV systems be integrated with other security systems?
Yes, CCTV systems can often be integrated with other security systems such as intruder alarms and access control systems.