Three-in-One Camera
24/7 full-colour, monitoring and AI capabilities deliver enhanced surveillance.
Active Deterrent CCTV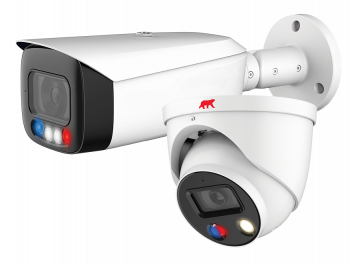 Improve security with full colour IP security cameras
Intruder alarm and CCTV in one!

The new Active Deterrent range combines the ablity to record events with the flashing lights, siren and connectivity of an intruder alarm.

HD quality recordings

The full day/ night colour, HD footage can be used in onwards investigation and prosecution.

False alerts are minimised

Advanced intelligence detects only people and vehicles, meaning that false alerts are vastly reduced.
Intruder alarm and CCTV in one!
Verbal challenge of unauthorised intruders

Pre-programmable voice messages can be set to challenge the intruder, or live communication is possible through the speaker to let the intruder know action is being taken.

Real time alerts

Draw virtual tripwires which activate a real time alert if they are crossed out of hours as the camera detects motion. Send the alert to your smartphone or monitoring centre.
TIOC Security Cameras Highlights
The 3-in-1 active deterrent cameras stop intruders in their tracks with a loud siren and flashing lights. This cutting-edge technology detects possible threats and efficiently deter attackers is effective in protecting your business and site from intruders and vandals.
Day/ Night Full-colour
Traditional CCTV cameras give black and white images at night.
TIOC delivers colour pictures both day and night, greatly improving the ability to identify suspects.
Siren and Light
With red blue light and 110dB siren, TIOC cameras can actively warn off intruders before they get close to your buildings by protecting your grounds. The ARC operator can challenge the intruder through the 2-way speaker, they know they have been detected.
Powerful AI functions
AI allows for 'virtual' perimeter creation to protect sites out of hours.
AI also greatly reduces false alarms, as only people and vehicles will trigger the system. New advanced functionality allows you to search footage by specific parameters to speed up incident investigation.
IP67 Protection
TIOC Security cameras are resistant to dust, water, and moisture ingress. They are robust and reliable for consistent protection.
Visual Verification
TIOC coupled with an AI recorder can be configured to verify pre-programmed faces in database. That is, should you have a list of unauthorised users (such as a convicted shoplifter), if that person enters your site, the camera can alert the manager.
Intelligent Alerts
Motion detection, video tampering, scene manipulation, audio detection, intrusion, tripwire, and more can all be configured so you can make your security camera work for you.
The Active Deterrent series combines traditional CCTV system functions with the added bonus of an intruder alarm. The cameras in this range are equipped with flashing lights, sirens, and connectivity to an alarm system. The high-definition, full-coluor footage captured throughout the day and night can be used as evidence if action is needed.
False alerts are minimised
The advanced intelligence feature in this system only detects people and vehicles, significantly reducing the number of false alerts.
Verbal challenge of unauthorised intruders
This system allows you to pre-program voice messages to challenge intruders or live communication through the speakers to inform them that action is being taken.
Real-time alerts
You can set virtual tripwires in this system, which will trigger a real-time alert. If the camera detects motion and the tripwires are crossed out of hours, an alert will be sent to your smartphone or monitoring centre.
Integrate TiOC with wider security solutions
Streamline your multi-level security with Almas' 360 software platform, giving you a comprehensive view of all your security measures in one convenient location.
 Monitor CCTV cameras, intrusion alarm sensors, access control readers, and other detectors on one integrated platform.
 Easily access specific live camera feeds with a single click, open doors or gates with just a click, and automate security processes to reduce breaches and improve investigations.
 Create alerts for unauthorised access attempts or out-of-hours activities, and decrease the risk of theft.
 Get real-time notifications if doors are left open, and quickly review footage before, during, and after an incident, with automatic linking of evidence for fast and efficient investigations."
Why Almas? The Right Security Solution, For Your Business
Almas will build you an integrated security solution to protect your site, assets and people. Full service solutions, advice on GDPR responsibilities and a range of payment options make Almas the logical choice.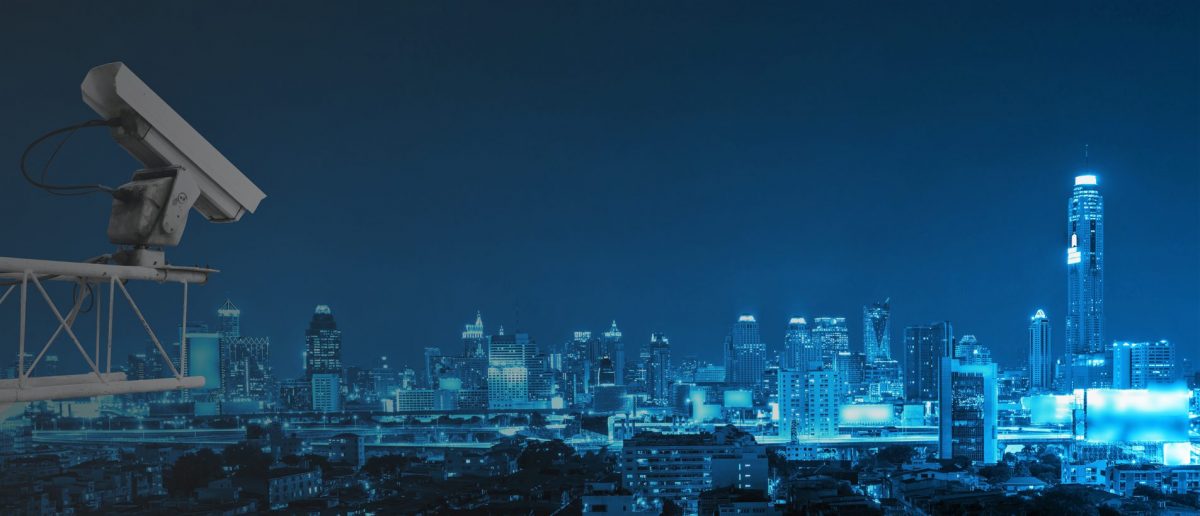 What do our customers say? If you would like more information or to arrange a consultation with one of our security experts…
Call 0333 567 77 99 (UK) or 01 68 333 68 (IRE), or complete your details and we will get in touch with you.