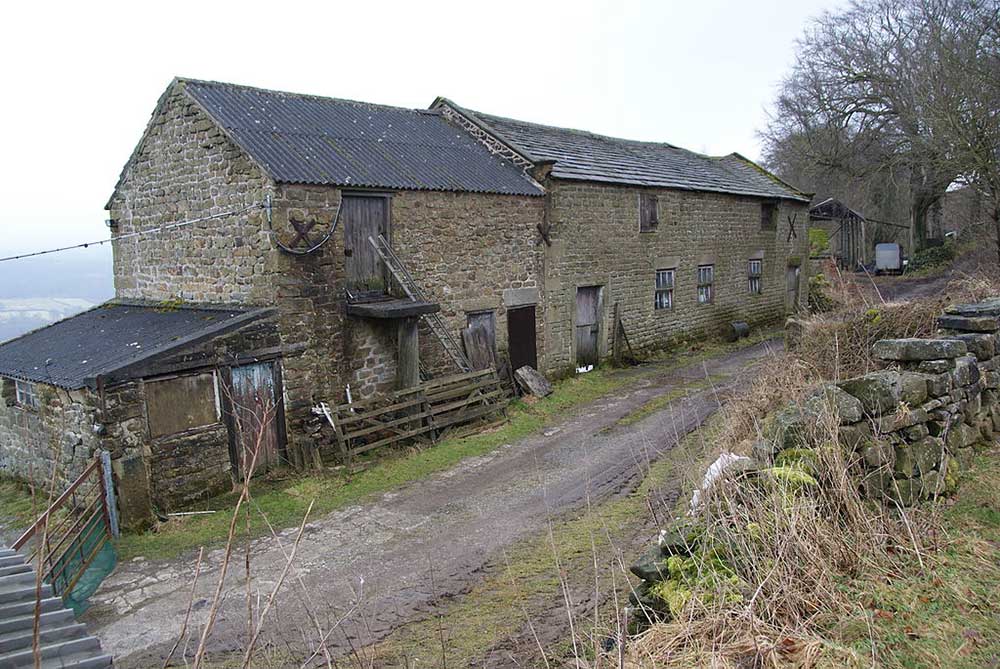 Blog
Rural Crime: Why aren't farmers embracing new security solutions?
Almas Team New research from Harper Adams University suggests that there is much more the police, insurers and media can do to tackle the enduring problem of rural crime.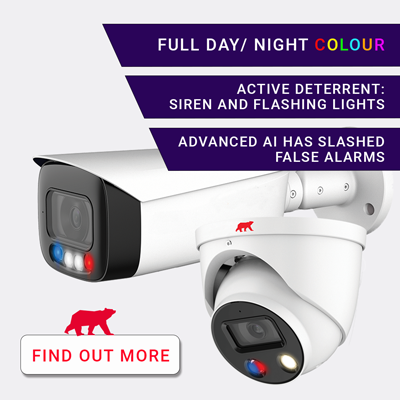 We have written several articles on the lasting and devastating impact of rural crime over the last 12 months; a trend that seems to be on the rise. New research from Harper Adams University suggests that there is much more the police, insurers and media can do to tackle the enduring problem of rural crime. In this article, we look at this research and suggest how CCTV is an important tool in the fight against rural crime.
Harper Adams Research
The PhD thesis "Behavioural Science and Farm Crime Prevention Decision making: understanding the behavioural culture of farmers in England and Wales", aimed to explore and better understand the thoughts, feelings, and attitudes of farmers towards crime, crime prevention, the police, and insurers. It was written by Dr Kreseda Smith from Harper Adams University.
The research included an attempt to understand how farmers make decisions about crime prevention, what factors influence those decisions, and how this compares to approaches the police are taking to tackle farm crime.
Results showed a disparity between how the police are tackling farm crime and prevention, and the needs of the farmers. This results in farmers believing the police treat them as second-class citizens, so they do not engage with crime prevention despite knowing they should. Farmers do not report crimes to the police as they feel they will not get a response, and it is a waste of their time. It becomes a toxic downward circle resulting in less engagement with the police, and more crime.
The backbone of England and Wales
Farming is still the backbone of the English and Welsh countryside, and it influences the rural economy massively. In England and Wales, the number of agricultural holdings tops 143,000, covering in excess of 10.6 million hectares.The total income from farming rose from 3.8 billion to 4.3 billion in 2013. Yet farms continue to experience profoundly depressing levels of crime, and the impact of farm crime reverberates far beyond the immediate rural community, affecting employment, food prices and food traceability. Despite efforts by the police to address this, the reality is that there is still more urban crime than rural crime, so police resources are focussed there.
Reporting the cost of rural crime is carried out by annual reports of the NFU Mutual insurance claims data, rather than police crime data, because the latter does not exist on a national basis. The latest NFU rural crime report cited that in 2017 rural crime cost the UK £44.5 million. This was an increase of 13.4% since 2016 and is surely an underestimation of the real cost of rural crime.
Dr. Smith's research found that small and isolated farms are more vulnerable to crime, while the presence of people on the farm seems to make little difference to the likelihood of crime occurring. Not all farmers were employing deterrence measures, with cost and time cited as key factors in their reticence to take action. Female and younger farmers were found to be more proactive when it comes to taking security precautions, and in seeking advice outside the agricultural community.
Do farmers need to think differently about rural crime?
Dr Smith's research suggested that enabling farmers to think differently about the farm and crime prevention options may be beneficial in making farms a less attractive target for criminals. The key approach suggested was one in which behavioural science is used as an alternative to more traditional policies of tackling farm crime.
Studies into rural crime outside of the UK have suggested that the slow uptake of modern crime prevention methods may be a result of illegal entrepreneurship or the result of farm workers committing crimes. A study in Australia reported that if crime prevention is easy to set up and run, and effective, then it is more likely to be adopted. Yet 64% of farmers surveyed in Australia locked their farmhouse but did not take the same care with other parts of their business. They also rarely used alarm systems, security lighting or signage as a deterrent. In Scotland, research undertaken in 1999 found that farmers believed that a farm dog was more effective than a security system[6].
What modern technology has to offer
Although farmers seem to be confident that they have knowledge of crime prevent methods available to them, in reality their knowledge is often limited to the information they have been given by the police or their insurers. One aspect that the research picked up on was that some farmers feel overwhelmed by the range of crime prevention options, and unsure of how to choose what is best for their business. When focus group participants were asked about crime prevention methods, all of the following were mentioned:
CCTV
Entry Alarms
Boundary Alarms
Standard Locks
Heavy Duty locks
Warning signs
Locking farmhouse door when not present
Secure Vehicle storage
Fuel Alarms
CESAR
Tracking devices
Record of serial numbers
Nosey animals
SmartWater
Farmwatch
Selecta DNA
Electric gates
Why CCTV works for rural crime
CCTV can help improve your security in a number of ways:
Access to your premises
Strategically placed CCTV cameras can capture clear images of anyone entering your property or trying to gain access to buildings. Cameras can be situated to cover important areas like food stores or machinery sheds. In the event that criminals target your farm, they will be caught on CCTV. Alerts can be triggered out of hours. You can also install a last perimeter intrusion detection system.
Protecting water and feed suppliesWell-protected water supplies and uncontaminated food are essential for raising healthy animals. CCTV cameras situated around feed stores and barns can be extremely useful in monitoring rodent activity, enabling you to direct pest control activities to the right place.
Protecting valuable livestock
Livestock, especially rare breeds, are valuable. CCTV cameras can be used to monitor stables, holding pens, pigsties or milking parlours. Used in conjunction with motion sensor activated security lighting and gate alarms, CCTV can prove invaluable in protecting your assets.
Monitoring livestock during lambing and calvingIn addition to protecting your premises from intruders, CCTV can be used to monitor livestock during crucial times such as lambing, calving and foaling. Routine operations, such as milking, can also be monitored.
There are so many benefits to CCTV, which is easy to use and operate – once installed you don't need to do any work because the system is there, watching all the time. Want to see what's going on even when you are not at the farm? You can use an app to log in remotely and check any time of the day or night. Should the worst happen, you will have unequivocal evidence which can be used to report the crime to the Police.
In these days of increasing rural crime and widespread theft of animals and equipment, technology should be your first line of defence. Almas Industries are market leaders, innovators, manufacturers and installers of CCTV, Biometric Access Control and Intruder alarms. You can arrange your free, no obligation farm site security audit by calling us on 01 683 3368 or 0333 567 66 77. If you prefer, you can always send a confidential email via [email protected]