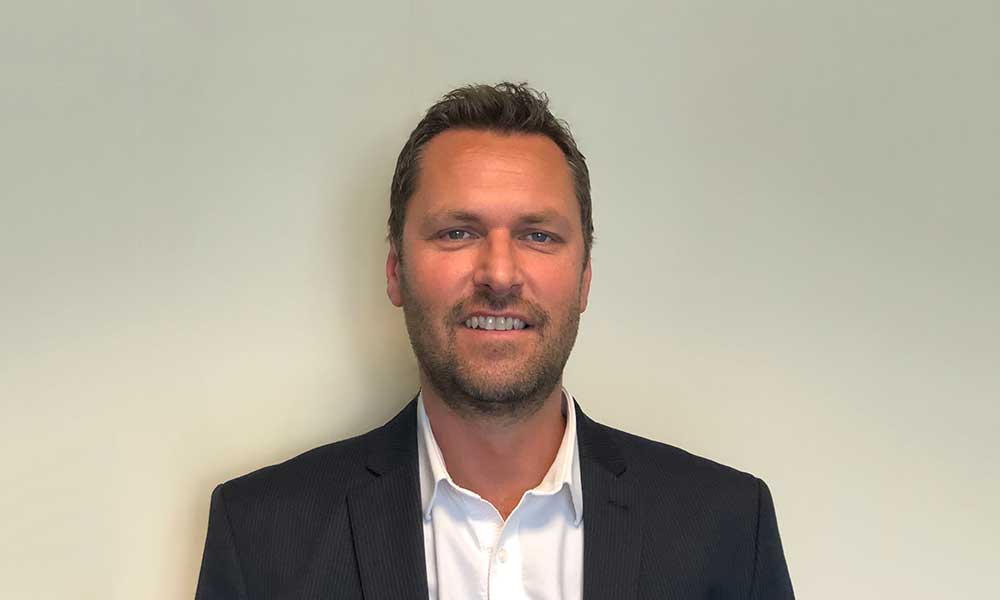 Blog
Interview with Nick Burke, Almas Industries Director
Almas Team Almas is a place where people enjoy coming to work and feel valued, can progress and have a culture that is open. We want our employees to share ideas. Titles don't mean a lot – and everyone has an important role to play.
Why did you join Almas?
There are a number of key reasons. Firstly, when I met the senior partners of the business I was impressed by their ambition to grow the business in the UK and Ireland and across the group as a whole. Their target back in 2016 was to treble the size of the business within five years. That really excited me. The high-tech biometric and life-saving products that Almas offer were a complete change of direction from my previous working life, which was in document managed solutions and equipment rental. I was interested in working in the security sector, as this sector is going to be growing exponentially over the next five years. The security of people, buildings and data is a hot topic. It was important to me personally that the next career move I made placed me within a sector which was growing. Over the next five years, the security sector is envisaged to grow by 5-7% each year. Lastly, it was a new challenge and a great experience to join an internationally owned company that operates across 8 European Countries.
What do you feel are the core values at Almas?
The core values at Almas are innovation, honesty and integrity. Being a security company, being honest with staff and clients is very important. Being transparent in the way we sell our solutions which in turn develops long term customer relationships. We encourage people to use their own initiative and there is an entrepreneurial flare within the business. The MD's across all the other countries bring a lot of experience and flair to Almas. Having worked for a family owned business I appreciate the fact that initiative and creative thought is encouraged.
What is your perception of Almas as a place to work? How has it changed since your started?
I think that Almas has changed and evolved quite a lot since I joined the business in November 2016. Our sales model has been completely changed and we are much more client-focused now than we used to be. We view ourselves as security consultants. We don't just sell products and then move on. We sell solutions and work closely with our clients to help improve their businesses. When I joined in 2016 historically there was a lot of churn in terms of employees. Apart from the key management positions, field sales and technicians tended to leave quite quickly if they were not immediately successful. Now we actively train and mentor our staff to get the best from them with the view that the business is better when staff stay and are able to develop themselves personally and professionally.
How do you think Almas has changed in the last year in terms of culture, direction and focus?
There has been a huge shift from short-termism to us all working with clear objectives towards a medium and long term strategic business plan. What we now have is a solid structure with great people in key roles. In 2017 we laid down that foundation which is now beginning to deliver the results. There has been significant investment in key areas such as people, product development, marketing and systems which are all very important to achieve long-term sustainable growth.
Do you feel that Almas has a clear identity in terms of its position in the marketplace?
Probably not as clear as it needs to be. I see, in the UK and Ireland, Almas as a leader in biometrics and defibrillators. We don't complete with the large national operators and the big FM companies. Our niche is selling mostly to SME's and key corporate companies that lend themselves to our solutions. We are always innovating, we want to say focused on what we do well, and not become so large and diluted that we lose control. I see Almas more as a company that does medium-sized contracts, rather than access control products which are bundled and packaged into larger FM contracts.
What do you think our strengths are?
Our group with our own R&D centre in France where we innovate and develop our own products. We are in a sector that is growing and are well-positioned to capitalise on the growth of the biometrics market. The group rebranded in 2016, and the Almas brand is growing. Our people, are without a doubt, our strength testament to the average tenure of our senior management team over 7 years.
And our weaknesses?
We need to continue working and building on our UK and Irish brands. Although we are leaders in our core sectors such as nurseries and care homes, we need to develop other verticals that we are not so strong in.
How do you see biometrics evolving in the next five years?
I think that biometrics is still relatively in the early adoption stage. It's becoming more accepted in everyday use: iPhones, facial recognition etc., Biometric technology is not as frightening to people as it was 10 years ago, people understand that it is secure, and that it improves businesses. In some form, I think biometrics will become part of our everyday lives.
How do you see the DOC side business developing over the next five years?
Defibrillators are getting a lot of coverage in the media. There have been many high-profile cases where cardiac arrest has taken the life of either a young person or an elite sportsperson. There have also been cases where a defibrillator could not be located or was broken. People are becoming more aware that CPR and defibrillation is the only means to save someone when they are in cardiac arrest. Time is of the essence and it is critical to get a defibrillator to a victim within 4 mins. Most people probably don't know where their nearest defib is, let alone if it is 4 mins away. There was a bill passing through parliament in 2016 to make defibrillators mandatory in education establishments, and in leisure, sports and certain other public facilities. Sadly, the general election stopped the progress of this bill, which would have had a major effect on the numbers of lives saved.
What are your hopes for Almas in the next five years?
My aims for the business are to deliver year on year growth in line with the group expectations. Also to provide an environment where people enjoy coming to work and feel valued, can progress and have a culture that is open. We want our employees to share ideas. Titles don't mean a lot – and everyone has an important role to play. In terms of our clients, we want them to feel that they are getting value for money and being well looked after. We have long-term relationships with many of our customers (over 10 years), which is really great.
If you were a technician or business development executive, looking for their next move, why would you join Almas?
Business development is all about sales, and the products that we sell really do make a difference. It's no exaggeration that we save lives! People that feel passionately about looking after customers will fit well into our team. Successful salespeople will progress within Almas, so there are lots of opportunities. Our technicians are the face of Almas playing a hugely important role looking after our customers, building trust and long terms relationships. It will be an environment where you are encouraged to use your own initiative. I'd like to think we tick a lot of boxes in terms of being a great company to work for.