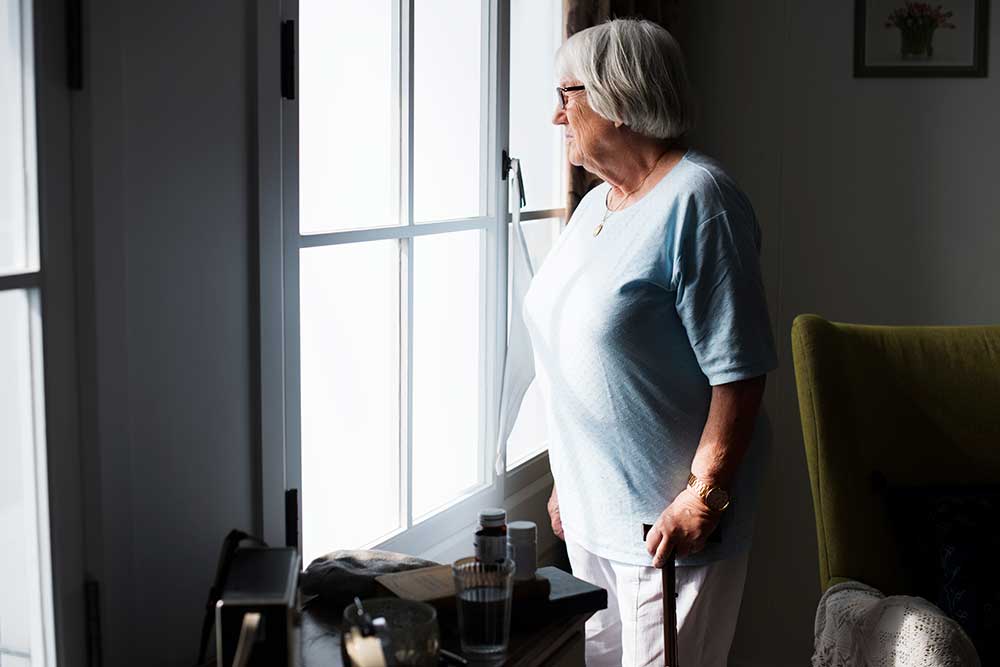 Blog
The bill to replace the Deprivation of Liberty Safeguards
Almas Team Leading bodies have argued that the care home sector is ill-equipped to deal with the new level of responsibly it would be given under LPS. The organisations said that their staff would be inadequately trained and funded to carry out the roles under the framework. This could result in higher fees for residents subject to LPS, and smaller care homes closing or others not being set up for fear of enduring the additional burdens.
The bill to replace the Deprivation of Liberty Safeguards (DoLS) has been agreed by Parliament, meaning a new system for authorising deprivations will likely come into force in 2020. If you own or manage a care home, then it's important to understand what this new system means as it could have a major impact on the care that person receives.
Why do we need to deprive people of their liberty?
There are estimated to be some 450,000 people in care and nursing homes in England and Wales at any one time and it is estimated that 70–80% may have dementia. Many will be unable to consent, in whole or part, to their care and treatment.
The Deprivation of Liberty Safeguards (DoLS) has been in place since April 2009. They are safeguards which aim to make sure that people in care homes (and other settings like hospitals) are looked after in a way that does not inappropriately restrict their freedom. They set out a process that must be followed if it is believed that it is in the person's best interests to deprive them of certain freedoms and set out guidelines to ensure a tailored care plan. In summary, DoLS ensure:
• that the arrangements are in the person's best interest
• there is an appropriate person appointed to represent the subject of the care plan
• the person is given a legal right of appeal over the arrangements
• the arrangements are reviewed and continue for no longer than necessary
How is LPS different?
Whereas DoLS only applied to hospitals and care homes, the LPS can be used in other settings, for instance, supported living, shared lives and private and domestic settings. They are also not tied to accommodation or residence; they could be used to authorise day centre and transport arrangements. Authorisations can also be given for arrangements being carried out in more than one setting. A full list of the proposed changes can be read here.
Why a new system?
The LPS is designed to provide a more streamlined alternative to DoLS, which reached breaking point due to a substantial case load increase triggered by the 2014 Supreme Court Cheshire West Judgement. This case effectively lowered the threshold for what constituted DoLS in care, leading to a rise in DoLS applications between 2013 and 2018. But the introduction of the new bill last year prompted significant concerns among practitioners, politicians and providers that the government had removed valuable safeguards from detained people in an effort to streamline the system.
In February, over 100 care organisations and charities called for the bill to be paused on the grounds that it posed a threat to human rights. Since then, the bill has only changed marginally. One of those organisations, the Voluntary Organisations Disability Group, said many of its concerns over the level of safeguards and the adequacy of funding remained unresolved.
It's all about definitions
One of the most contentious issues surrounding the bill has been the debate over whether to include a definition of what constitutes a 'deprivation of liberty'. A government amendment in January added a definition to the bill, following calls from peers to provide clarity to practitioners about when the LPS would be applied in practice. However, the proposed definition, which set out when a person would not be deprived of their liberty, was overturned by peers, who said it was "very difficult to understand".
Peers installed another, positive definition of a deprivation of liberty in its place, but the government said that its wording meant that it would not be fully in line with Article 5 of the European Convention on Human Rights, the basis for deprivation of liberty law. This would mean the LPS would not cover some deprivations of liberty, which would then have to be authorised by the Court of Protection.
With Parliament unable to agree, the government labelled an amendment to remove the statutory definition from the bill completely. In place of a definition, guidance about what sorts of arrangements constitute a deprivation of liberty will be now be provided in the code of practice on the LPS. This code will be reviewed within three years of the bill coming into force, and then subsequently every five years.
The role of the care home manager
Another major change to the bill during its parliamentary passage was a proposed reduction on the proposed role of care home managers. Originally, the bill specified that, whenever the LPS was applied in a care home, the manager would be responsible for almost the entirety of the process, including:
arranging assessments to determine whether the authorisation conditions were met and reporting to the local authority – the responsible body – on this;
deciding if the cared for person was entitled to an advocate;
determining whether the person was objecting to arrangements, triggering a pre-authorisation review by an approved mental capacity professional (AMCP), a specialist practitioner;
arranging a consultation with named people close to the person on their wishes and feelings.
On the basis of evidence supplied by the care home manager, the local authority would then decide whether to sign off on the deprivation of liberty request or not.
Are care homes ill-equipped?
Leading bodies have argued that the care home sector is ill-equipped to deal with the new level of responsibly it would be given under LPS. The organisations said that their staff would be inadequately trained and funded to carry out the roles under the framework. This could result in higher fees for residents subject to LPS, and smaller care homes closing or others not being set up for fear of enduring the additional burdens.
Peers and professionals also expressed doubts whether managers had the skills and knowledge to carry out or commission the required assessments, of the person's capacity and mental health, and whether a deprivation of liberty was necessary and proportionate. Moreover, critics argued that care home managers would face a potential conflict of interest between their responsibility for ensuring the smooth running and financial health of the home and their role as the guarantor of the service user's rights and safeguards under LPS.
Who is best placed to make decisions?
In response to this criticism, the government amended the bill and scaled back the responsibilities of care home managers. The final bill gives local authorities the option to give LPS responsibilities to care home managers or to undertake them themselves. This is meant to act as a check to ensure that a care home is suitable to oversee the process.
Where do we go from here?
It seems like LPS will be passed by the government despite the number of doubts that have been expressed by care organisations and the complexity of the bill itself.
Safety monitoring may not seem to have any relevance to LPS, but it is a powerful tool which can provide evidence when a deprivation of liberty decision needs to be made. The CQC has said that safety monitoring can help to keep people safe and monitor their care. So, in the case of the LPS, safety monitoring could enable a care home to show that:
a resident suffering from Alzheimer's or dementia is seen to be trying to escape on a regular basis
a resident's behaviour has become challenging to the extent where staff are struggling to cope and/ or they are a danger to themselves or others
a resident is failing repeatedly or becoming disoriented and therefore at more risk of an incident
Biometric access control is another tool that can enable care home managers to keep their residents safe. Because of the way in which biometrics can be used to tailor access to any site – internally or externally – it is possible to control where residents can go. In the case of someone with dementia or Alzheimer's, this means that it is easy to prevent them from wandering into an area where they would not be safe or leaving the care home at all. Access can be tailored to every individual's level of independence. This means that residents can retain their independence while remaining safe at all times.
Considering the complexity of the new arrangements under LPS, it makes sense for care homes to increase the tools that they use to monitor the people within their care. Safety monitoring is one such tool; biometric access control is another. The safety and security of care home residents need to be flexible, practical and easy to use; and even more so if a deprivation of liberty decision case needs to be made or put in place. If you are concerned about the effects of LPS on your business and want to find out more about how Almas Industries can help you improve your standards of care, contact us today for your free security audit on 0333 567 6677 in the UK or 01 68 333 68 in Ireland.