Construction site security
Biometric solutions to streamline workforce management access control risks.
Get a quote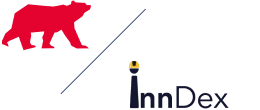 European leader Almas Industries has partnered with innDex specialist construction site management software to give contractors and site managers the tools they need to manage a safe, efficient and secure project.
Access Control and Site Security
Filter access with the most reliable technology

Utilising biometric readers alongside our turnstiles gives you certainty that only authorised and qualified personnel can access site at any time; reducing the chance of members of public or non-authorised personnel accessing dangerous areas.

Robust, easy to use and reliable fingerprint readers that adhere to GDPR requirements and secure access to your site.

Stop theft and vandalism

Access control, CCTV and perimeter intrusion solutions alert you swiftly to out of hours' incidents; stop theft of valuable materials and vandalism; monitoring by an ARC allows operators to challenge intruders verbally and react swiftly to limit loss and damage. Monitor operations when off site with the mobile camera app for your smartphone.
Get a quote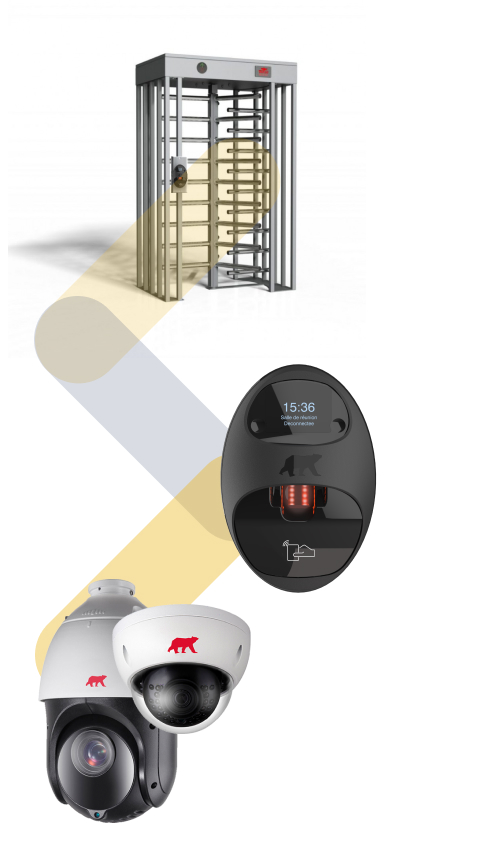 Site Health and Safety Compliance
Reduce false accident claims and payouts

Minimise compliance risk and reduce fraudulent claims by combining CCTV and biometric access control on site. Review footage of near miss events to prevent future accidents. Roll call software feature: know exactly who is on your site, and when.

Produce up to date safety videos using regular drone flight footage of the construction site and incorporate your safety presentation into your site's bespoke induction process.

Health and Safety Reporting on your Smartphone

Use the innDex app for health and safety reporting, on the move which is easily viewed and reviewed and then collated into your project daily diary for your whole project team.

Realtime and mobile monitoring of safety critical data; near miss reporting, prevent future accidents by acting on incident footage and reports.
Get a quote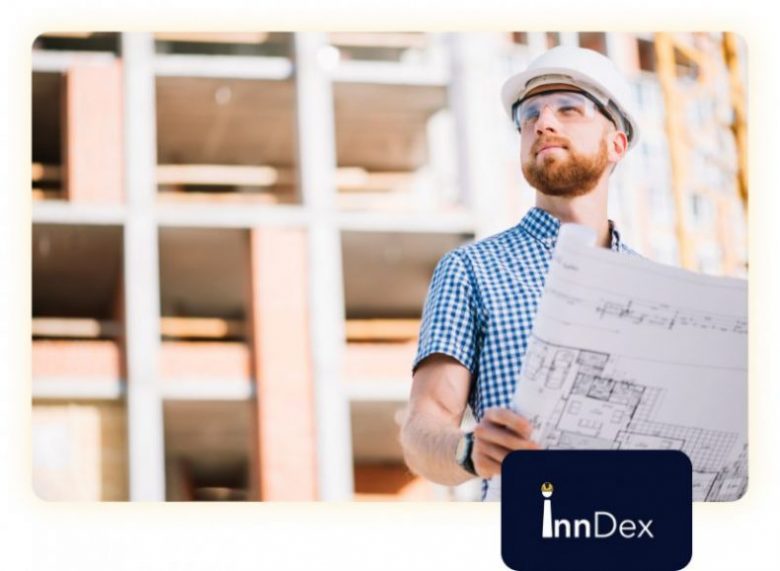 Streamline Site Inductions and Stop Time Theft
Put Your Finger On It

Suspect you're being over-billed? Biometric access control coupled with time and attendance software ensures transparency across the project team around hours worked with noticeable productivity gains. Reduce over-billing by subcontractors due to the unfalsifiable nature of the data captured.

Robust, easy to use and reliable fingerprint readers that adhere to GDPR requirements and secure access to your site.

Save Time on Site Inductions

Reduce the time taken to induct personnel onto site utilising the innDex digital app. The innDex system allows for a secure and seamless process when combined with unfalsifiable biometric access by Almas Industries.

The one-off user profile creation allows users to pre-enrol onto your construction sites. The features embedded include: Right to work identity check, skills and competency verification, competency/document expiry notification and any bespoke site induction options you require, all of which is easily updated as the site changes.

Once enrolled, users can move easily between your construction sites and you will know exactly how long they were on site for, to the minute.
Get a quote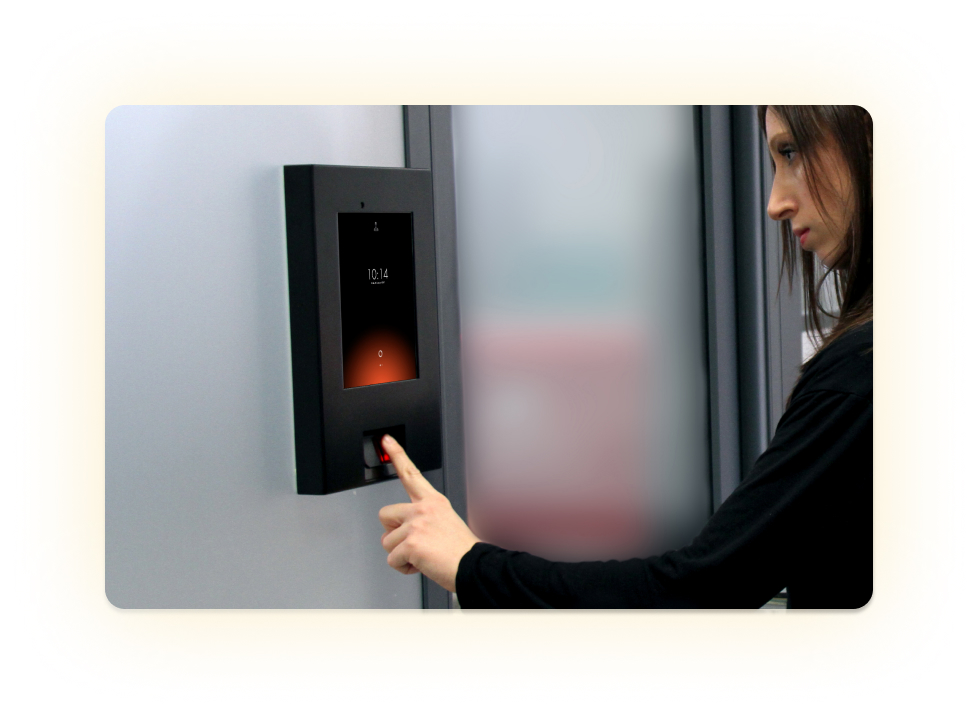 How much is time theft costing your project?
Hours overbilled per week per employee
10
Contracts, GDPR & Service

Responsive and full-service support is on hand at all times with a central point of contact for servicing and training needs. With best in class components being used in the manufacture, our products are reliable and effective.

GDPR compliant and secure solutions, and guidance on what you need to do to adhere to the law if support is required.

Flexible contracts and payment solutions available to match your project length and requirements.
Download our exclusive ebook and find out how biometrics and digital on-boarding can make your construction site a place where value is maximised, team performance enhanced and paper made a thing of the past.
Get in touch
It's easy to contact us and we're very approachable!
Site security audit
Every project is different; get in touch so we can discuss your site's requirements.
Specification and Quote
Once we know exactly what you need we will give you an accurate price and quote.
Implementation
If/ when you decide to go ahead – we will organise paperwork and then our technical team take over – planning the installation and training
Ongoing service and support
Post installation we're always on hand if you need support or service, or just refresher training. We'll make sure you're looked after – start to finish.
If you would like more information, or to arrange a free security audit with one of our security consultants…
You can call us on 0333 567 66 77 or 01 68 333 68, or complete your details and we will get in touch with you