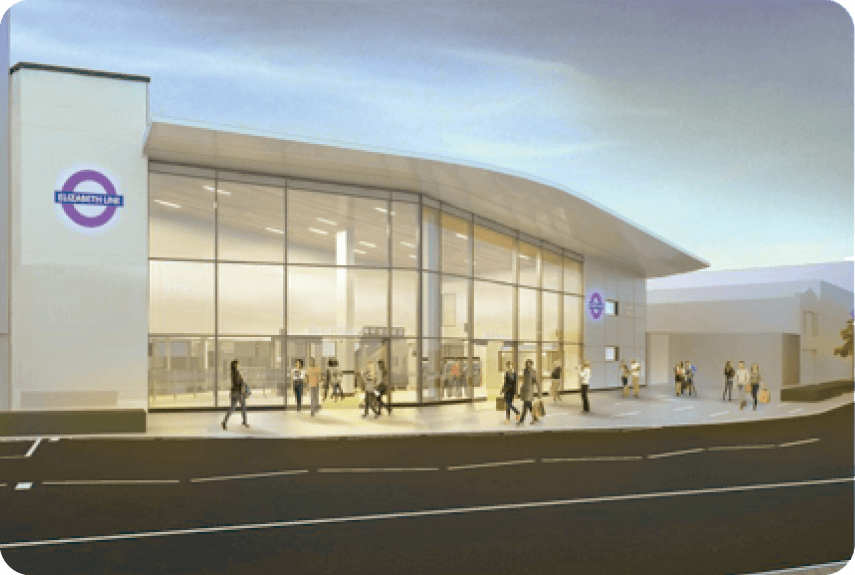 Testimonials
Construction Sector: VolkerFitzpatrick
Volker Rail
Ilford Station We've been using innDex at Ilford Station over the past 6 months and the efficiencies have shown to be outstanding.
VolkerFitzpatrick is a leading engineering and construction company in the UK. They provide specialist building, civil engineering and rail expertise to a range of markets. They have delivered successful projects in a wide range of industries, including commercial, industrial, education, rail infrastructure and depots, airports, waste and energy. The company has evolved and grown into a respected multi-disciplinary privately-owned contractor meeting the demands of today's construction industry and the safety of their 650+ employees is paramount. The Company is currently undertaking extensive refurbishment works at Ilford station in a contract worth almost £20m. The works included improved entrances and step-free access to accommodate higher numbers of passengers expected to use the new Elizabeth line and to improve step-free access. The Ilford station works are due to be completed by the end of 2020 with approximately 300 likely to work on the construction of the project.
The challenge
The time to induct new workers on-site and ensuring consistency is maintained as one of the main motivations for VolkerFitzpatrick to approach innDex.
Monitoring workers on-site and validating hours billed for by subcontractors was a second, major challenge.
Improving communication between all stakeholders was the third challenge.
The solution
Off-site digital inductions were introduced, saving hours on the first day and preventing delays to schedule of works, with only a quick fingerprint enrolment, required when the worker gets to site.
Online profiles are created to store personal details, documents and competencies for quick and efficient on-the-go induction of construction contractors.
Almas biometric readers record exactly who is on-site, and when, maintaining full transparency across the project with regards to hours worked.
Project dashboards, health and safety reporting and real-time roll call reporting is available on the innDex smartphone app
The results
"We've been using innDex at Ilford Station over the past 6 months and the efficiencies have shown to be outstanding. All new personnel have submitted their required paperwork prior to attending site which means we are able to get the team out to work quicker. The platform saves time for the users but also removes much of the administration (saving time and money) and securely stores the data to protect VolkerFitzpatrick as a business from breaches. The data is used to automate live dashboards which we will soon display on-site and in the offices so all are aware of who is on-site. The team at innDex have been fantastic by the way they spend time at the project working to develop digital solutions to everyday tasks alongside the project team. The platform has the ability to keep growing and adding more and more value as it is developed. One prime example is the creation of an end to end 'close call' feature which allows operatives to report things on site, management to review, action and respond to the person raising the close call. This means increased transparency and improves communication across the site and team."
Matthew Wilson, Senior Project Manager