Robust and cost-effective way to improve your property's security
CCTV Installation
Tailored surveillance solutions to meet the needs of your property
Protect your property and ensure the safety of everyone with our state-of-the-art CCTV installation services. With live or recorded footage accessible from any device, you can monitor your property and deter vandalism and theft.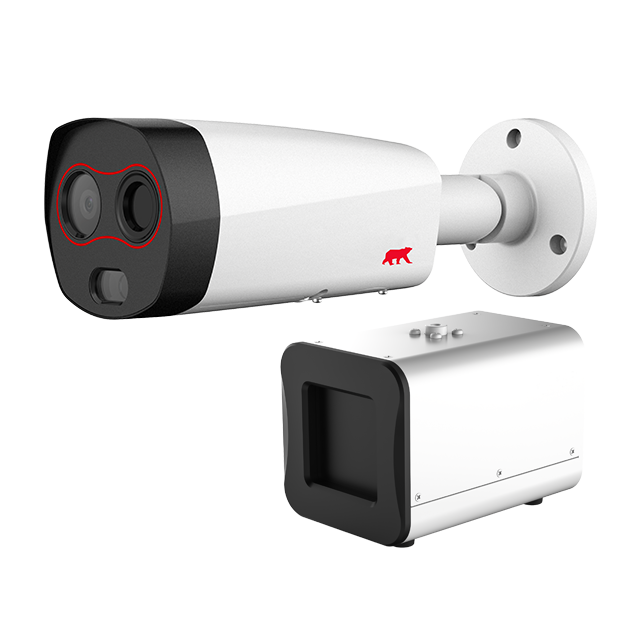 Tailored surveillance solutions to meet the needs of your property
Protect your property and ensure the safety of everyone with our state-of-the-art CCTV installation services. With live or recorded footage accessible from any device, you can monitor your property and deter vandalism and theft.
Almas' CCTV installations are designed to meet a wide range of requirements, from small enterprises to big multi-site operations.
Tailored system
Our security experts specialise in creating customised CCTV systems to match the specific demands of your property. We will implement a system that meets your unique security and health and safety requirements, ensuring your company's ultra-secure protection.
High definition
With our HD CCTV systems, you can see crystal clear images on desktop or mobile devices from anywhere in the world. Whether you're on or off site, you'll be able to watch your property in real time to ensure that everything is in order. You can rest assured that you'll have all the information you need to keep your property secure.
Set up trip wires
Our CCTV systems have advanced capabilities such setting up trip wires, which enable you to detect motion in specific areas and start recording automatically. The trip wire function ensures that any suspicious behaviour is captured and documented, providing you with the proof you need to take action.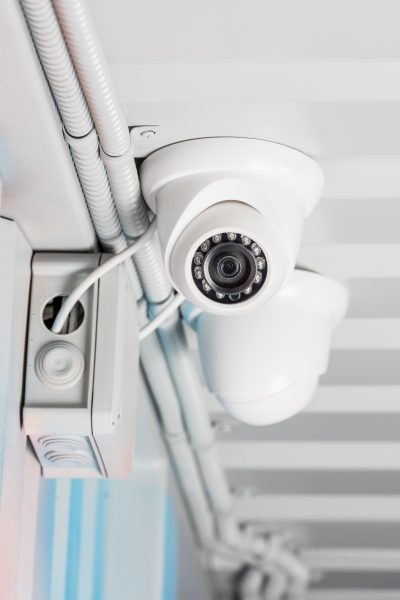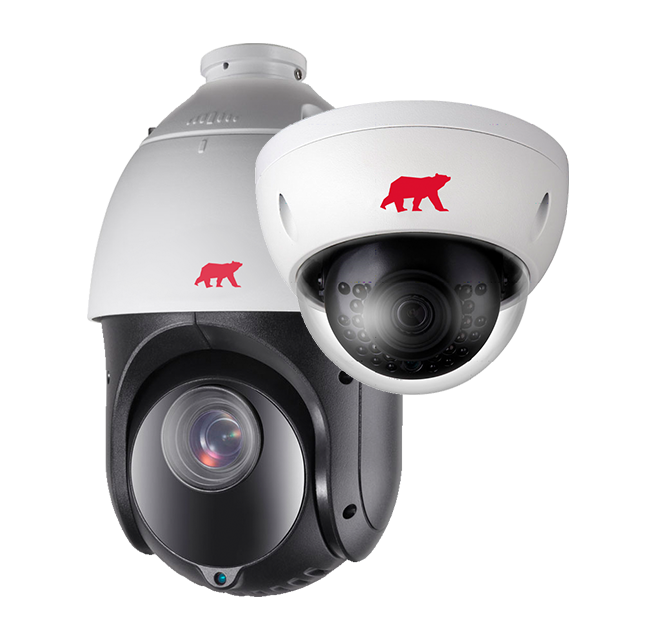 Our cutting-edge solutions provide a visible barrier to vandalism and theft while also ensuring the safety of everyone on your property, including employees, visitors, and customers. You can have piece of mind knowing that your property is secure around the clock with our CCTV systems.
Advanced features include:
Smart search and face recognition technology enable you to swiftly locate and identify persons in video footage.
Capabilities for head count and queue management assist you in keeping track of the number of people in a certain location and managing crowds and queues.
Heat maps depict high-traffic regions visually, allowing you to discover patterns and trends.
Monitor and regulate the flow of visitors on your property using traffic control tools, assuring safety and security.
These capabilities allow you to keep an eye on your property and assets even when you are not physically there, adding an extra layer of protection and surveillance to help keep your property safe and secure.
Integrate CCTV with wider security solutions
Optima 360 Security Platform
Streamline your multi-level security with Almas' 360 software platform, giving you a comprehensive view of all your security measures in one convenient location.
 Monitor CCTV cameras, intrusion alarm sensors, access control readers, and other detectors on one supervision plan.
 Easily access specific live camera feeds with a single click, open doors or gates with just a click, and automate security processes to reduce breaches and improve investigations.
 Create alerts for unauthorised access attempts or out-of-hours activities, and decrease the risk of theft.
 Get real-time notifications if doors are left open, and quickly review footage before, during, and after an incident, with automatic linking of evidence for fast and efficient investigations."
Why choose Almas for your CCTV and wider security requitements?
We understand the need for a multi-layered security solutions including access control, CCTV surveillance, monitoring and intruder solutions that are required to meet the risks within your industry. We have been protecting UK businesses for over 16 years and are SSAIB and PSA accedited.
Almas Industries' customers have access to an emergency technical support line 24/7 and support SLAs. Improve security and save management time by investing in a flexible and scalable solution.
Dedicated
Our security engineers and consultants support our customers effectively due to their expert knowledge; they are committed to providing you safety, security and peace of mind.
Tailored
The scalable solution you receive is tailor-made for you now, and in the future. Integration with your management software is feasible, contact us for more information.
Complete
We remove the burden of security by giving you an end-to-end solution including maintenance and service to SSAIB standards. What do our customers say? If you would like more information, or to book a consultation with one of our security experts…
Complete the form below or call us today on 0333 567 77 99 (UK) or 01 68 333 68 (IRE). We will get in touch to discuss your requirements so we can give you an accurate quote.
FAQs
We are here to help
Or if you would prefer to speak to a security consultant
What is CCTV installation?
CCTV installation is the process of installing closed-circuit television cameras in a specified location to monitor and record activities. The cameras are linked to a central recording device or network, allowing for live or recorded video viewing.
Can CCTV cameras be accessed remotely?
What are the benefits of CCTV installation?
CCTV installation provides a powerful visual deterrent against vandalism and theft and can help ensure the safety of people, property and assets. CCTV footage can also be used to investigate incidents and identify suspects.
How much does CCTV installation cost?