Optimise security on your premises
Improve security on site thanks to an intruder solution with 24-hour remote surveillance.
Intruder Alarm
What does our Intruder alarm system do?
The Almas Industries system provides an innovative security concept, customised to your own needs. Almas' solutions can be connected to 24-hour remote monitoring.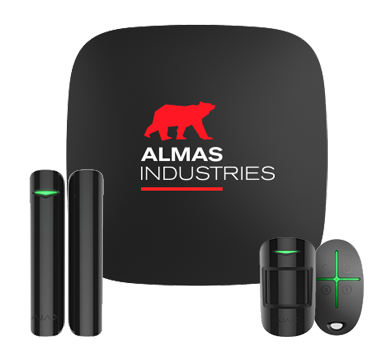 Advanced protection measures
Presence detection

Someone tries to break into your premises or gets in outside opening hours? Thanks to PIR detectors, perimeter detectors, doors detectors, windows detectors or video detection, detect and beat back burglars or thieves.

Dual network

To guarantee a constantly functional system, we can set a dual network with landline, IP and GPRS. Then if one network falls down the second takes over. Your intruder alarm system is always effective.

Alarm verification

If your system detects an anomalous presence, it allows interaction with your premises to confirm or disprove an intrusion when integrated with TIOC cameras. You save time and money by avoiding false alarms inconveniences.

Integration

Our system can integrate with biometric readers to set your alarm in/ out with fingerprints. To strengthen your security level, it can also integrate with our Optima security range.
Real time monitoring and information
24-hour monitoring

24/ 7 emergency and service monitoring centre reacts immediately in case of intrusion detection.

ARC Industry leaders

We work with industry leaders Smart Monitoring in Ireland whose state of the art software has slashed false alarms, meaning reaction time to genuine ones is super fast.

Mobility

See your sites alerts in real time with the smartphone app.
Secure and protect at an affordable price
Deterrent

Effectively protects interior and exterior areas against break-in, theft, vandalism and attack. Up to 90% of burglars don't even attempt entry when they see an alarm

Protects your assets

You avoid disruption in your organisation and loss by deterring intruders.

Safety guarantee

You guarantee your suppliers & clients the safety of their valuable information and goods thanks to our efficient & innovative alarm system.

Not just an alarm

Additional sensors such as CO2, and flood sensors can be fitted to the system to provide complete protection.
What does our Intruder alarm system do?
The Almas Industries system provides an innovative security concept, customised to your own needs. Almas' solutions can be connected to 24-hour remote monitoring.
01
DETECTION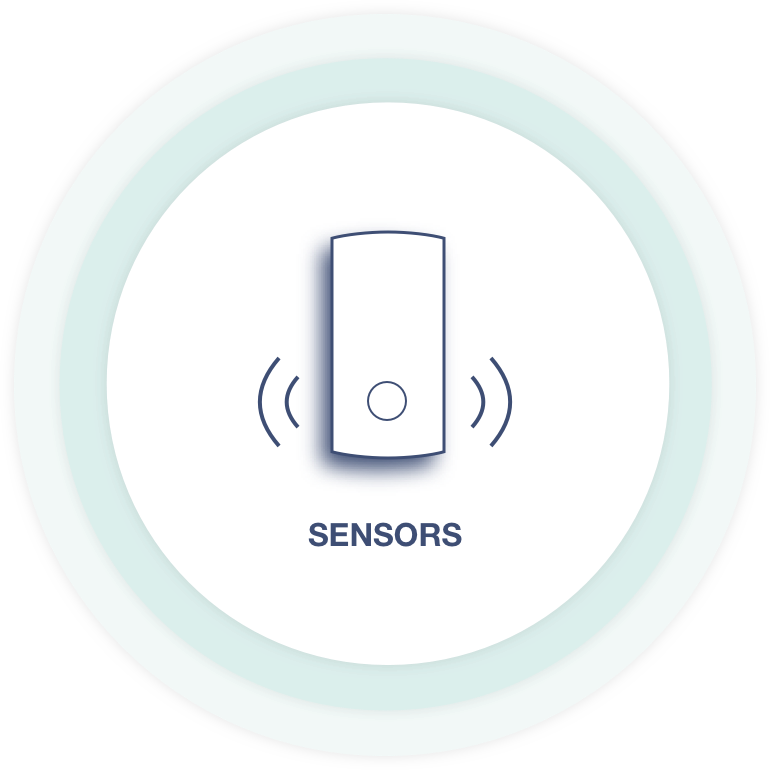 When the alarm system is armed, movement or intrusion is initally detected via sensors. Sensors can be passive infrared (PIRs), magnetic door contacts, pressure sensors, infrared long range perimeter sensors, glass break detectors, dual motion detectors and more. The alert is then sent to the control panel via alarm cable or via the network.
02
CONTROL
The panel controls the arming and disarming of the alarm system. It can be armed through using fobs, pin codes, or more securely, a biometric reader. Sensors are connected to circuits in the panel via alarm cable and the triggering of these sensors will prompt a pre-programmed response. The control panel is tamper proof installed with dual path signalling as required.
03
RESPONSE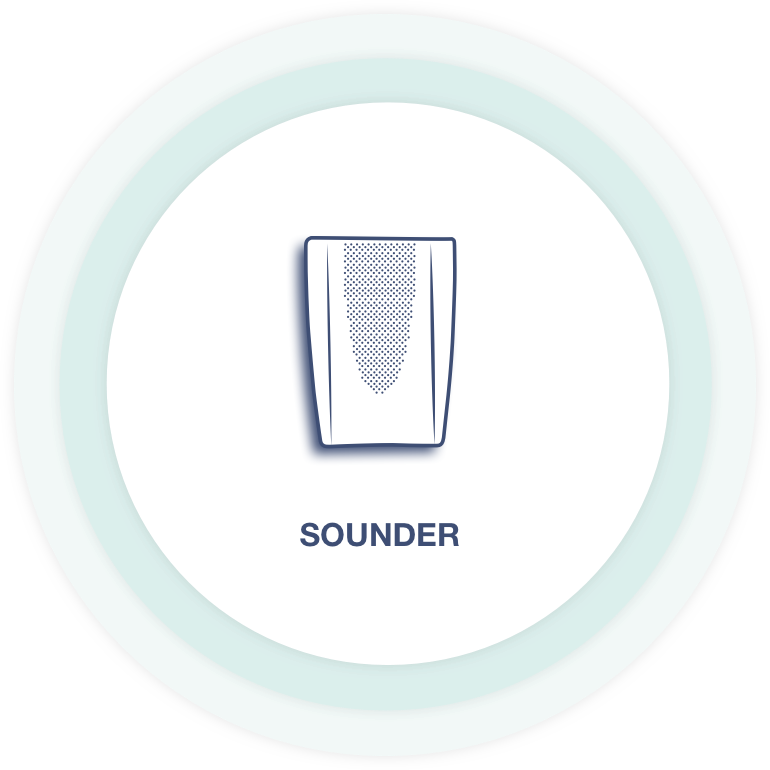 The most basic response to a triggered alarm is a loud internal and external sounder also known as a bell box. The tamper proof alarm control panel can also be preset to alert the keyholder and/ or an ARC (Alarm Receiving Centre) where trained operators will then take action; either to alert the authorities, the keyholder, or a guarding company.
04
INTEGRATION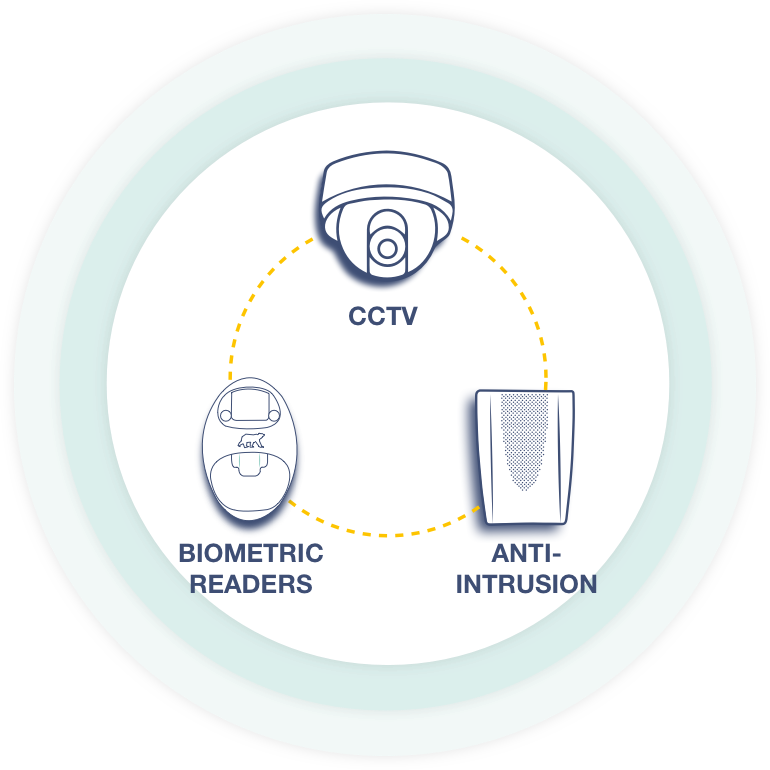 Couple an intruder alarm with CCTV for quick verification that an alert is a genuine intrusion. Combine with biometric readers to set/ unset the alarm and ensure you know exactly who disarmed the system and when.
Why Almas? The Right Security Solution, For Your Business
Almas are expert in security for the independent care sector. We will help you to build an integrated security solution which will protect your care environment and can advise you of your responsibilities under GDPR. We offer a range of payment options, including no upfront cost and full maintenance.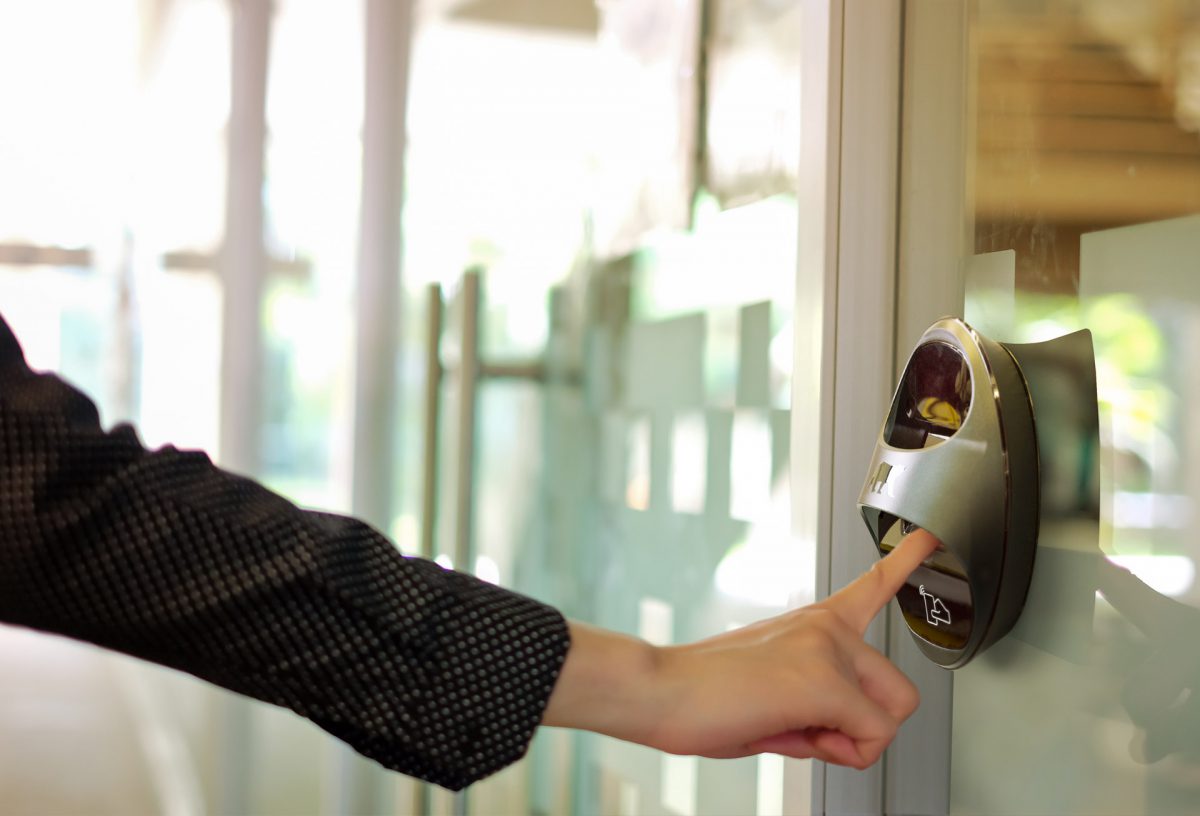 What do our customers say? If you would like more information, or to arrange a free security audit with one of our security consultants…
You can call us, or complete your details and we will get in touch with you
FAQs
We are here to help
Or if you would prefer to speak to a security consultant
Can I stay in the building when the system is switched on/activated?
No, you cannot be in the building when the system is activated because it would set off a silent alarm.  As part of the alarm verification procedure, the emergency and service control centre immediately checks the alarm activation.
What is included in an intruder alarm system?
An intruder alarm system is made up of the following components: a central control unit that controls the whole system, passive infrared sensors that detect intrusion and trigger the alert to the control centre as soon as anyone tries to break in, and a control panel
How can I reduce the number of false alarms?
Sensors should not point towards moving objects or sources of heat in the building.  The preliminary alarm check carried out by the emergency and service control centre can also help, before the police are informed.