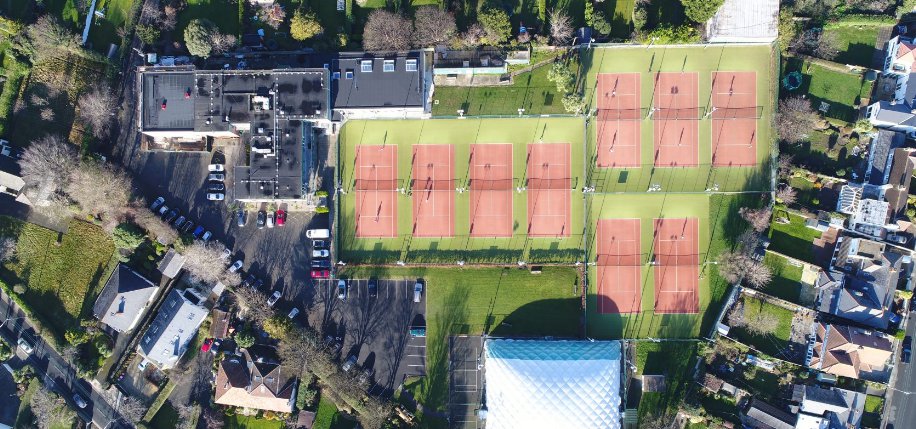 Testimonials
Health and Fitness Sector: Sutton Lawn Tennis Club
Sutton Lawn Tennis Club
Srdjan Kisic, General Manager The cameras have given us great peace of mind. They are of high quality and work really well.
Established in 1882, Sutton Lawn Tennis Club is one of the oldest tennis clubs in the world. The charity provides the opportunity for people of all skill levels to take part in tennis and squash activities including a thriving coaching session, social tennis and squash sessions, competitive reams and more.
Based in Sutton, Co.Dublin, the Club has 11 artificial grass tennis courts, 2 of which are covered by a dome for indoor play. Other facilities include 3 squash courts, a gym, sports shop and a bar, lounge and function room. The Club has approximately 1450 members.
Why did you choose Almas Industries?
Srdjan Kisic, General Manager said: "We have always had CCTV and an intruder alarm, as part of our security provision for the club. We decided in 2018 that the systems needed an upgrade. We found out about Almas Industries through a client of ours. We were impressed with the options available and the quality of the products. The CCTV works really well for us. So far, we have only had to use it on a few occasions to review footage of our carpark. We are really happy with the service from Almas and the speed with which they always respond if we have a question or an issue".
CCTV is a great tool
"We have two parts to the system at the club. An alarm which is linked to speakers which we can use to challenge intruders if required, and 16 cameras which help us to monitor the flow of people into, and within the club. We also use them to monitor cars in the car park".