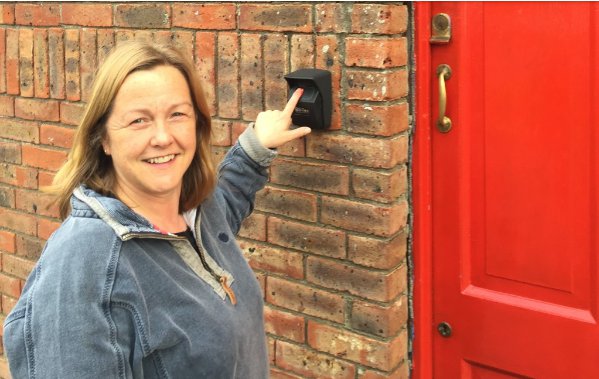 Testimonials
Childcare Sector: Kidz Biz Nursery, Dublin
Kidz Biz
Tayna Schorman, Owner It has given us peace of mind. We can monitor the business when off site and have a visual record of any incident on site
Why did you need a new access control system?
"Our nursery caters around 40 children from 3 months to school going age. I was looking at changing the access system because I was concerned about the security of the children".
Why did you opt for the biometric system?
"When we have started an after-school service, the eldest children began to reach the latch of the door. I wanted something that they could not access. I had thought about moving the latch further up on the door, but then I have been approached by Almas Industries and the biometric system solved the problem for us completely. The kids are not able to open the door as their fingerprint are not on the system. The biometric system guarantees the security of the nursery access fully. Also, the system saves us time as before we had to open the door through an intercom".
What parents think of the system?
"The parents really liked the system. At the beginning, it takes a little time to register everybody, but they were really impressed. Also, if I want to deny access to someone for a reason I can delete their registration. The system gives me the security that they cannot enter in our nursery. I usually register the regular collector of the children: the parents or the nanny, the staff is also registered, and they have access to the nursery all the time".