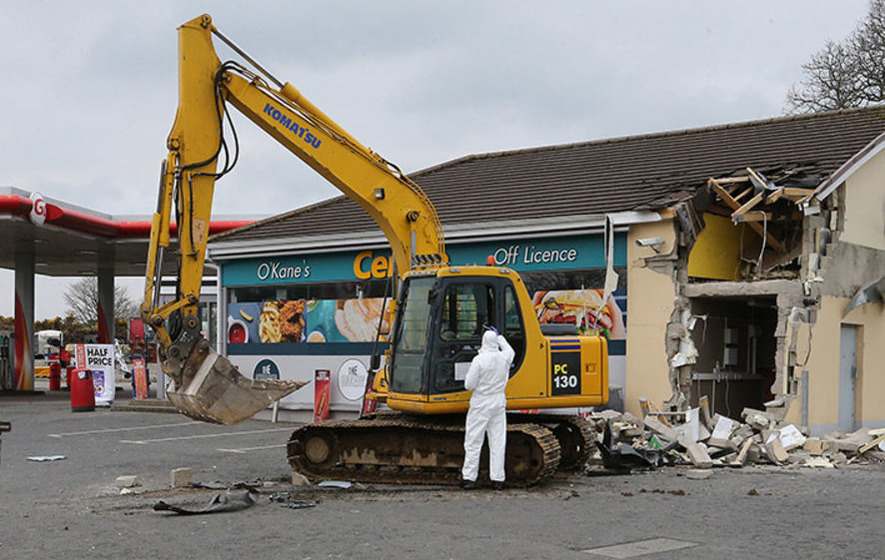 Blog
ATM Robberies: Worrying spate of thefts of ATMS across Ireland
Almas Team The Gardaí are investigating if the spate of robberies is linked to some efforts by dissidents, such as the New IRA, to increase their resources in a bid to assist terrorist activities.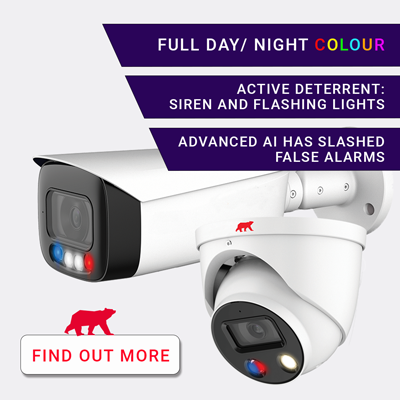 There have been over 10 ATM robberies on both sides of the Irish border in less than 12 months, in the north and south, including the latest raid which occurred in the early hours of the 8 April in Castleblaney, Co Monaghan. The Gardaí are investigating if the spate of robberies is linked to some efforts by dissidents, such as the New IRA, to increase their resources in a bid to assist terrorist activities.
Foreign Affairs Minister Simon Coveney said it was "hard to know" if dissidents were behind, or benefiting from, the raids. But he said the PSNI, with the assistance of the Gardaí, had to "get on top" of the robberies, which he said were happening on a "regular basis". Speaking on Today with Sean O'Rourke he said: "It seems to be organised. It's obviously being run by gangs are that are organised".
ATM operator Cardtronics reported in 2018 that attempts to steal cash rose from 400 in 2014 to 723 in 2017. It said that one in five incidents in Europe occurred in the UK. The report suggested that nearly half of all attacks could be considered as dangerous, in that heavy force was used. This could include ram-raids and gas explosions to blast out the ATM. Cardtronics predicted that half of all ATM raids would take place in rural areas by 2020, a prediction which seems to be coming true.
Counting the cost
So far there have been raids at over 10 sites in Ireland including:


The Gardaí now believe some of the gangs behind the recent ATM robberies were motivated by the knowledge that cash in some machines can be easily accessed once they escape the robbery scene with the machines. The PSNI has appealed to members of the public to lock up heavy plant machinery in order to try and prevent more incidents. "As in all of these ATM thefts, the actions of these criminals have not only caused immediate financial harm to the business that was targeted, but they have understandably caused fear in the community and impacted upon a vital service many local people rely on," Detective Chief Inspector David Henderson said.
Not a victimless crime
These raids affect the lives of local people,not only the business owners, but the users who must travel considerable distances to find alternative ways to draw cash. Damage to expensive machinery causes delays in production, damage to the local economy and the likelihood of criminal finances being redirected back into funding further organised crime or terrorism. When an attack occurs, it can take up to four and a half months for the ATM to reopen. Cardtronics has developed a five-point manifesto, in which it is calling for: a zero tolerance policy of ATM crime; harsher penalties for ATM criminals; all ATM attacks to be treated as 'serious crime'; mandatory surveillance equipment to record cash machine crime; and more vigilance in local communities.
CCTV is a must
It is not clear from the news reports if all the sites that were attacked had CCTV installed. It goes without saying that in cases of such violent crime, appending those responsible is vital. If these crimes are being undertaken by organised gangs, then its crucial that identifications can be made, so that those responsible can be bought to justice.
CCTV monitoring is vital for retail businesses where cash is handled. Petrol stations, grocery stores and banks are all high-risk businesses that need overt, well-advertised CCTV to help prevent these types of crime. Yes, organised and determined people will continue to plan and commit these types of crime, but CCTV can help to prevent it. If you have CCTV, should the worst happen, you will have a record of any incident which could help to bring those responsible to justice.
Take action now to prevent ATM Robberies
If you own a business that handles large amounts of cash, or have an ATM installed at your premises and don't have CCTV installed – take action now – make CCTV your first line of defence. Almas Industries are market leaders, innovators, manufacturers and installers of CCTV systems, Biometric Access Control and Intruder alarms. You can arrange your free, no obligation security survey by calling us on 01 683 3368 or 0333 567 66 77. If you prefer, you can always send a confidential email via [email protected].