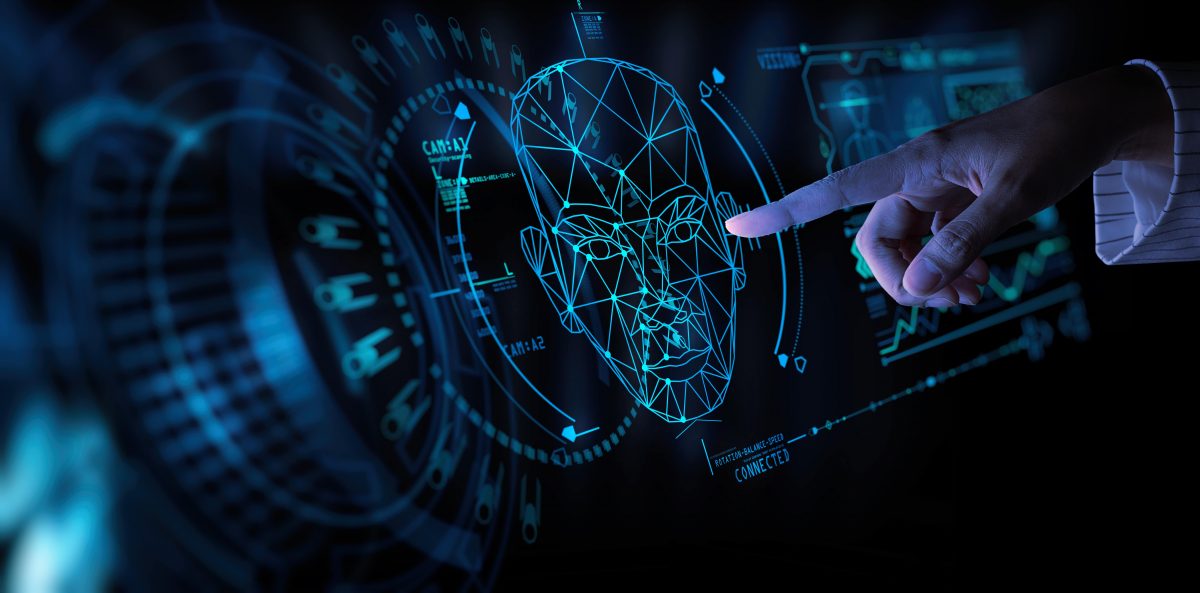 Blog
Biometric Access Control Market 2021: Beyond COVID 19
Almas Team For many, 2020 was something of a watershed year. As societies – both local and global – we had to take pause, take stock, and focus not just on what we're doing well, but those areas where we can do much better.
The pandemic has been good for some industries – pharmaceuticals, PPE manufacturers, app developers (particularly in the arenas of online meeting, networking, learning, and games), and of course those industries dependent on keyworkers such as supermarkets. For others, particularly smaller businesses and the hospitality industry, it has been disastrous.
It was most certainly a year to pause and reflect for those of us working in biometric access control as clients' plans were re-worked, put on hold, or shelved until a little economic certainty returns. What this allowed us to do, though, is look at how the industry has performed for the last few years and anticipate how it will change in the next few, and also examine how COVID will potentially affect that.
In a global industry estimated to be worth US$43.7 billion, during 2018-19 the USA and Europe have been the main two hotspots for biometric access control usage, with around 22% of the market each, and with China a close third taking another 20%. Japan, India, South America, the Middle East and Africa account for approximately another 30% of the market with the rest of the world making up the remainder.
FACIAL RECOGNITION VS FINGERPRINT
During that same period we have seen a small, but important shift in favour of facial recognition over fingerprint identification, with year-on-year revenue share for fingerprint recognition dropping by 3.4% to a 55.56% share, and facial recognition increasing by 3% to a 19.53% share. The remaining 0.4% is accounted for by fluctuations in voice recognition, iris recognition, and hand geometry systems.
If we turn our focus to Europe, this shift is a trend that has been developing steadily over the last six years. In 2014 fingerprint identification software was worth US$52.62 million with a 66.51% market share. By 2019 the revenue had remained fairly constant, while its share of the market had dropped by 12% over that period.
Facial recognition, on the other hand, accounted for just 8.95% of the market in 2014 and was worth US$7.08 million. Its market share has increased annually until 2019 by which time it had more than doubled to 21.53% and is worth an estimated US$21 million.
Looking at other biometric access control systems for that period, we see relatively little change. Voice recognition's share dipped by just 0.66% to a 13.59% share, iris recognition crept up by 0.22% to a 6.97% share, and hand geometry has also increased by 0.08% to a 3.62% share.
In many ways, the growth of facial recognition isn't that surprising. Camera technology and associated software have improved dramatically over the last 10-15 years, and facial recognition has become much more mainstream with its use on mobile phones and laptops. The same can be said for fingerprints, particularly where mobile phones are concerned. While fingerprint identification may have lost a little of its market share, it's still the most common form of biometric access control and its year-on-year revenue remains consistent. Fingerprint access control is widely accepted as an established and reliable method of authentication, whereas facial recognition does not, as yet, instil the same confidence.
The most marked shift is actually where biometric access control is in use. From 2014-2019 we see a small, but steady increase in revenue in government, transportation and financial settings, but there has been a significant increase in revenue from the commercial sector. That said, in terms of market share, all those sectors have seen a relative decrease as other, smaller sectors have started to incorporate more biometric access control into their workspace.
HOW HAS COVID-19 AFFECTED THE BIOMETRIC MARKET?
So what does this mean for us now in 2021, how has COVID-19 affected the industry, and what's on the cards for the next five years?
According to ABI Research, they expect revenue to have fallen by 22% in 2020, and, while that's quite a significant drop, they also anticipate the industry will rally strongly in 2021 as more economic stability returns.
Dimitrios Pavlakis, Digital Security Industry Analyst, says that the current decline is the result of government reaction to the pandemic, commercial demands shifting, and finally the nature of the technology itself.
With all the support required to shore up economies and help the most vulnerable, governments spending priorities had to change. They needed to "focus on damage control, personnel well-being, and operational efficiency"; meaning that many fingerprint-based applications requiring user registration had to be put on hold.
In terms of the commercial sector, with so many people being forced to work from home, many companies have similarly put large purchases on hold, he notes, however, that the pandemic has sparked the need for new applications of biometrics such as multi-factor authentication for remote workers which he believes could become permanent IT authentication measures in the long term to counter the increased security risks due to home working.
And finally, in terms of the technology, the pandemic has forced everyone to think more carefully about what they touch, given how viruses spread. "Hygiene concerns due to contact-based fingerprint technologies pummelled biometrics revenues forcing a sudden drop in fingerprint shipments worldwide," Pavlakis said.
On the basis that this year's downturn is little more than a blip on the long-term industry radar, what can we expect to see?
Looking at the trends from the last five years, there's little reason to think they won't continue loosely on the same trajectory. Globally we can expect China to increase its share within the market quite strongly, with the rest of the world other than the USA and Europe continuing more modestly. While we may see a switch in who has the biggest share between the top three, what we will see is a continued increase in revenue across the board.
As mentioned above, in Europe the overall revenue is expected to increase, 2020 notwithstanding, with the biggest gains in facial recognition, increasing its market share by another 10% over the next 10 years, and with fingerprint identification to reduce commensurately. This reversal of usage is not the beginning of a full reversal from one to the other, more a shift in balance, with the right tool being used for the right job. Even with this trend, fingerprint biometrics is set to remain the biggest market for the foreseeable future.
For Almas Industries, the outlook is positive. Despite the economic downturn due to the Covid pandemic, we performed well in Q3 as economies and businesses started to reopen, bouncing back strongly. Almas Industries has the sixth-largest market share of biometric access control software in Europe; we have a solid knowledge base, years of experience and our strategy is to further expand through integration with best-in-class industry-specific softwares and security solutions in the coming years.
Our Optima Management Software is the heart of the solutions we provide, we've recently developed it further as a 360-degree, modular, security management suite. It's flexible management software to help future-proof business' security; that will adapt and grow as our customers do.
This modularity is what makes it so flexible and therefore effective. From biometric access control, CCTV and thermal detection, to time and attendance, we can integrate the system with myriad optional solutions such as fingerprint identification, facial recognition, security cameras and intruder alarms. All businesses are striving to work more productively this challenging economic environment; integrated security solutions save time and improve control and efficiency.
2021 has begun with new waves of Covid across the UK and Europe, but vaccines provide justified hope that we now have a way out of the crisis. The market for biometrics may well be inexorably changed due to Covid and the impact it's had on the way we work and live and Almas Industries is well placed, and ready, to support our customers as we all adjust to the post-Covid world.
Contact the team at Almas Industries today to discuss biometric access control, biometric readers, or facial scanners for your business.
Resources:
Global Biometric Access Control Software Market Report, History and Forecast 2015-2026