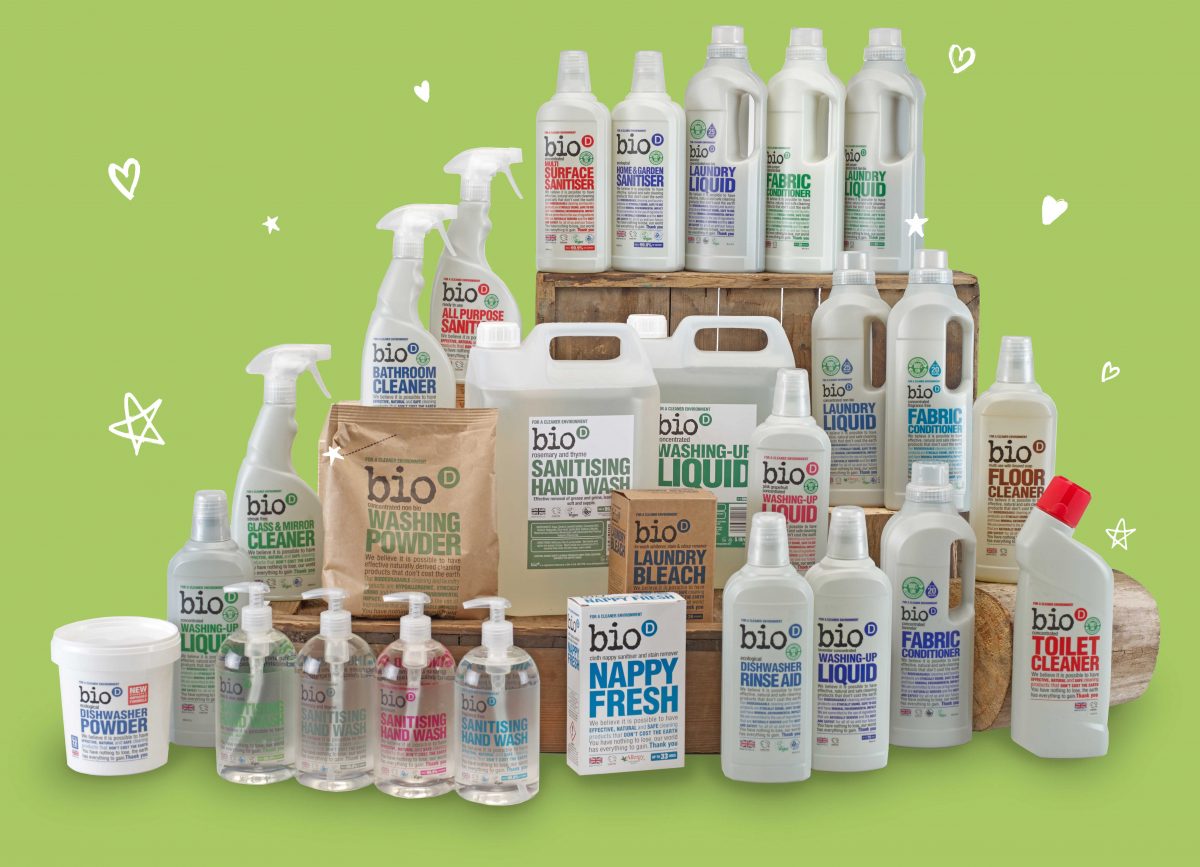 Testimonials
Manufacturing: The Bio-D Company Limited Almas have installed an IP CCTV system at Bio-D; with cameras covering the site both internally and externally, an Optima Facial Recognition Access Control covering the main front door and an Optima Facial Recognition Time and Attendance system for all employees to use.
About Bio-D:
Bio-D offer a range of cleaning products suitable for everyone. Made in the UK from ethically sourced ingredients and their bottles are made from 100% recycled and recyclable packaging, their products are some of the most sustainable and environmentally friendly cleaning solutions on the market.
The Bio-D Company work hard, and with some great organisations, to help consumers contribute to a healthier, more sustainable planet. And, for more than 25 years, been creating household products that are natural, effective and kind to our planet.
What solutions did Almas install at the Bio-D site?
Optima Facial Recognition Time & Attendance – All Employees
Optima Facial Recognition Access Control – Main Front door
IP CCTV – Internal and External CCTV
What security challenges prompted Bio-D to contact Almas?
Bio-D originally looked on Almas' website as interested in our Time & Attendance systems, they now use Almas for all security and T&A requirements.
They were using outdated manual time sheets – which cost both time and money with no way of checking staffs actual attendance. Using contactless facial time and attendance has helped with less contact for Covid and giving real time data.
The site previously had an audio intercom before including Facial access control, both the intercom and old key code system were no longer working for them. Bio-D wanted a secure but also manageable system along with being contactless for Covid.
Overall the security and the efficiency of the site have been improved.
"I would like to write a note to say thank you to Dan and the team for all the help, support and advice they have given us over the last year. Pre-Covid we were looking at putting in place a new time and attendance system, and we had some initial conversations. Dan picked this up, and recommended the system we have now implemented which is a facial recognition time and attendance system (no touching required). Since then we have extended the range of products we have purchased from Almas to include a contactless access control system and also CCTV. We cannot recommend Almas enough. Thank you"
If you'd like expert advice and support with your access control, CCTV or time and attendance systems, please give us a call: 0333 567 77 99 (UK) or 01 68 333 68 (IRE) or email us: [email protected]