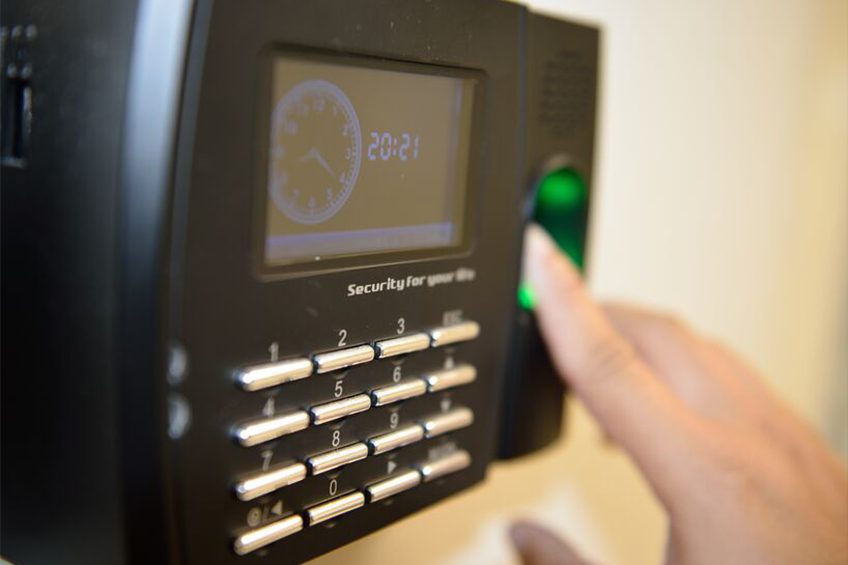 Blog
What Is An Access Control System And How Does It Work?
Almas Team More and more businesses are turning to more technological advancements to effectively protect and streamline their processes and security.
More and more businesses are turning to more technological advancements to effectively protect and streamline their processes and security.
In the post-pandemic age, many UK companies have had to adopt more strict security measures to protect their building and the employees within. Opening up their offices again following extended periods of working from home required considerable preparation and communication from employers to employees. Touchless access control systems not only help to keep the workplace secure from outsiders – but also provide peace of mind that only permitted staff are occupying certain areas of the building.

What is Access Control?
Over the decades, access to certain parts of a building has been permitted by the use of key holders, fobs, and keycards. Such credentials allow the carriers to access a building or section within, but they can easily be lost, stolen, or lent to another, which compromises the integrity of the security of the building.
Today, the technological advances in access control incorporate stricter criteria including biometric readers, such as facial scanners and facial recognition, fingerprint identification, and retinal scanning. Some of these touchless forms of access control are already utilised by personal mobile phone devices and have become widely accepted as a form of access control.
When tied to visitor management systems, access control helps to ensure that your business has clear and concise records of who is occupying your business, and ensures that everyone is safe from theft or threat from unauthorised people.
Door Acessc
As we mentioned above, physical items such as keys, keycards, and fobs can be easily stolen or cloned. Door access control lets a business owner control those who have access to the premises through the operation of doors, gates, and barriers.
Access control systems offer secure avenues with the use of your facial recognition, fingerprint scanner, or other personal ID – which are much harder to replicate – or a personal mobile device that would require its security to access. This form of access is already popular in offices, factories, hospitals, and other businesses that connect it to their building management systems.
Tying in your access control system with a visitor management system means that you can provide entry instructions by email and a link to a QR code or Bluetooth credentials.
This is a much more effective process than having to produce keycards and fobs in person, and gives management or security the ability to make split-second decisions for safety and security. Networked access control can remotely lock down or open doors at the click of a button.

The Importance of Access Control
Keeping tighter reigns on permissions, approvals, and denial of access to employees that are not approved for certain areas also eliminates the risks associated with confidentiality breaches and incidents by ensuring only those with approval are within sensitive areas.
Is your business ready to leap to biometric access control systems? Contact the team at Almas Industries today to discuss biometric access control, fingerprint scanners, or facial scanners for your business or care home security.