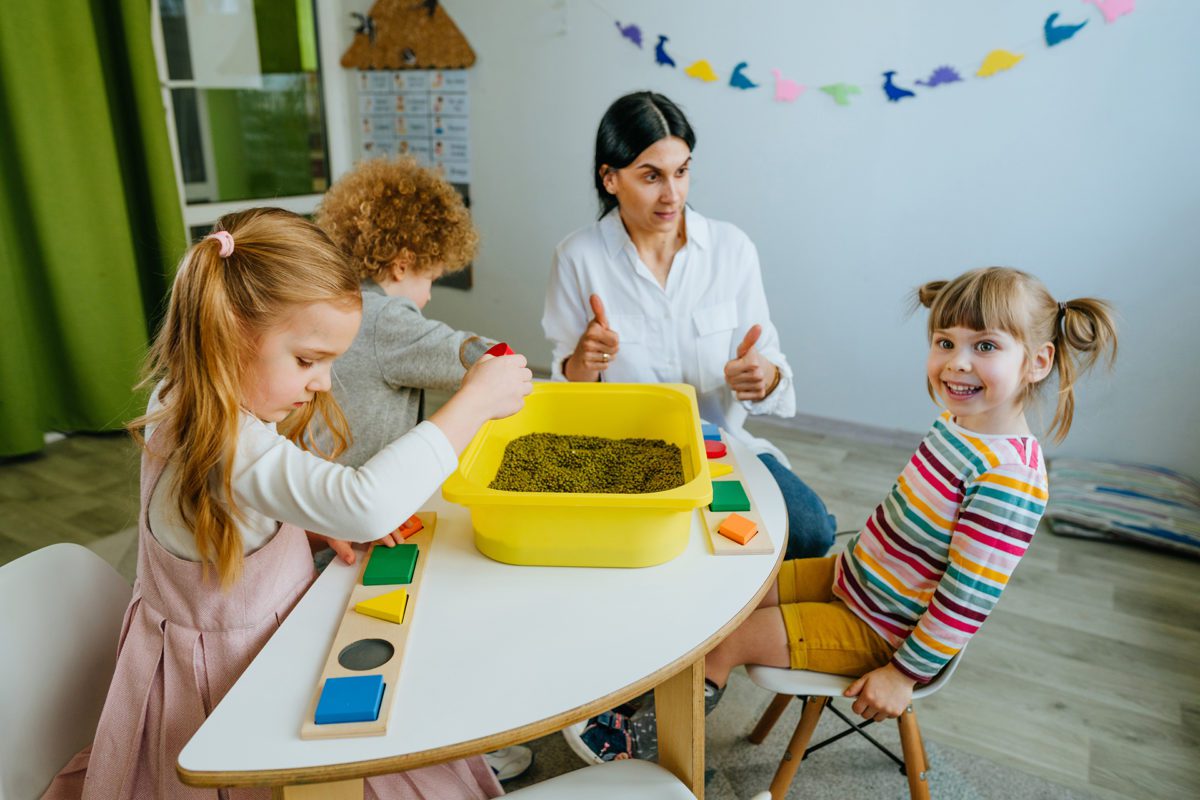 Blog
How Technology Can Support Nurseries In The Wake Of Overwhelming Staff Shortages [2023 Update]
Almas Team When your nursery management team is over-stretched, addressing persistent staff lateness drops to the bottom of the list.
The National Day Nurseries Association (NDNA) reports that nurseries throughout the UK are being forced to close or limit their services at an alarming rate due to a lack of workers.
The situation is expected to worsen as more childcare facilities close their doors as people leave, creating a subject of concern for those who stay. This additional stress threatens to strain the remaining employees, raising the question of whether it will hamper their performance and allow problems in the nursery to go unnoticed.


Many nurseries today rely on running an incredibly well-structured care operation, often with 4 or 5 staff members looking after groups of infants at one time. This ensures the children are in good hands and kept safe from the potential risks that naturally occur when toddlers are playing together or with equipment.
However, unless one on one, no member of staff can watch every child all the time. In a split second a child can fall and hit their head, or another child can get too boisterous, and accidents happen.
CCTV can be a valuable tool for nurseries facing overwhelming staff shortages. It can be difficult to monitor classroom activities and ensure compliance with regulations when there are fewer staff members. CCTV cameras can add an extra layer of monitoring, ensuring that children are safe and well-behaved while also assisting nurseries in adhering to education board regulations and guidelines. Of course, they don't compensate in terms of staff ratios, but CCTV footage can also be used to review activities, evaluate learning methods, and improve staffing distribution and management.
CCTV also provides evidence in the event of a false claim of wrongdoing, and it can also provide evidence of wrongdoing if required. Quick and effective investigation leads to less downtime, potentially allowing a staff member to return to work more quickly and management to return to more productive tasks.
A high-quality CCTV system can withstand disciplinary investigations and be used by the police if a serious incident occurs, and a criminal investigation is launched. If the nursery has safety monitoring, management will be able to review the footage and determine what happened, whether it was an unfortunate accident or if there was a gap in care that they can address and implement measures to prevent the error from occurring again.
Knowing their child is safe and secure when they drop them off at the nursery is essential for any parent. When the nursery grounds have a CCTV safety monitoring system, parents will feel confident that the nursery management takes security seriously and, more importantly, that they are not afraid of footage being scrutinised.
Overall, nursery CCTV is a useful resource when dealing with staff shortages, ensuring children's safety and well-being while also protecting the interests of all parties involved.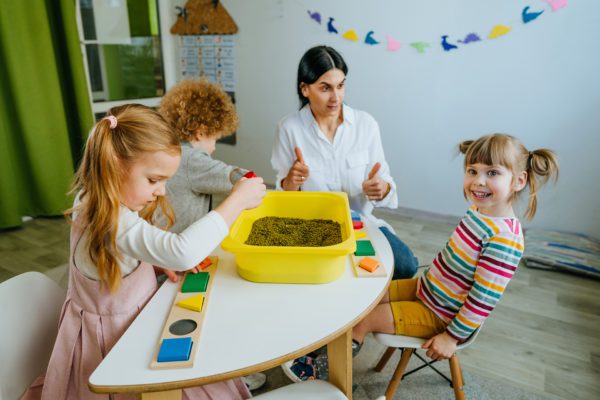 Biometric access control can also be a constructive solution to the problem of nurseries' staff shortages. Nurseries can use biometric readers and technology such as facial recognition or fingerprint scanners to provide access control and visitor management. This means that no one would is needed at the front desk to check in visitors because the technology does it automatically leaving more staff available to have all hands on deck with the kids. This can help nurseries reduce the number of employees they need, streamline their operations, and save money.
Furthermore, installing biometric technology in childcare environments means that only the parents or guardians of the children, family members or nannies are permitted to enter the premises. If domestic arrangements change, access rights can be updated immediately in the software, improving safeguarding provision. If you have a pin code system, you would need to change the code every time a child leaves, a staff member leaves or parental arrangements change. It's not practical and it simply doesn't happen, leaving the nursery at risk of a serious security breach.
Automated time and attendance (T&A) systems are a valuable tool for nurseries facing staff shortages. With fewer staff members, nursery managers may find it difficult to manually track employee attendance. By automatically tracking staff members' attendance and hours worked, automated T&A systems can help save time and management hours. This means that nursery managers can devote less time to administrative tasks and more time to providing high-quality care to children.
These solutions also give information on which staff members are in and at what time to ensure the correct mix of staff, with the correct skills, are always on duty. Biometric clocking in systems also lead to self-regulating behaviour by staff. They know that their accurate movements are being tracked, rather than rounded up hours and minutes.

When your nursery management team is over-stretched, addressing persistent staff lateness drops to the bottom of the list.
They don't have the time to investigate it properly
They are worried that the staff may leave
Inaction can lead to other staff's morale dropping…
Almas system integrates with leading Early Years Software Providers, eyworks. The integration combines the greatest elements of Almas and eyworks into a single, easy-to-use platform. This streamlines everyday operations for workers, making it simpler to manage timetables, check attendance, and maintain correct records.
By combining face or fingerprint access control with employee clocking in, it improves security, increases productivity, and saves hours of management work in a single, easy platform. As a leading provider of nursery security solutions, our Almas Security Experts can help you ensure children's safety and well-being while improving operational efficiency, even in the face of staff shortages. Whether you're based in the UK or Ireland, we're here for you. Give us a call on 01 68 333 68 (IRE) / 0333 567 77 99 (UK) or send us an email at [email protected].