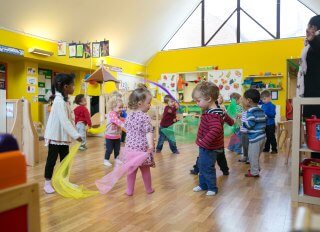 Testimonials
Childcare Sector: Monkey Puzzle Day Nursery
Monkey Puzzle Day Nursery
Isabella Zhang, Owner We chose the biometric access control system because you offer so many different types of package
About the nursery
The nursery, which is part of the Monkey Puzzle Group, offers children the chance to learn and play in calming surroundings specifically designed to create a loving and safe environment. There are dedicated nursery spaces for the different age ranges, including mobile and non-mobile babies. Each room reflects the seven areas of learning as prescribed in the Early Years Foundation Stage and is designed to be accessible to every child.
Why choose biometric access control?
"I was looking around for a reliable biometrics system and had heard about Almas Industries. We chose the fingeprint access control system because you offer so many different types of package. We felt that it would offer us peace of mind and that the costs involved were very reasonable! The system is very straightforward and easy to use. All of our staff and the parents of the children in the nursery are happy. Communication prior to the installation was excellent, and on the day of installation, everything went smoothly. We would have no hesitation in recommending Almas Industries to others based on our experience".