Automatic Number Plate Recognition
ANPR Camera
ANPR CAMERAS: when is a camera not just a camera? When it's also an access control reader
Control access to gated, fenced or shuttered sites such as garages, storage depots, logistics hubs by using a vehicle's registration to grant the access.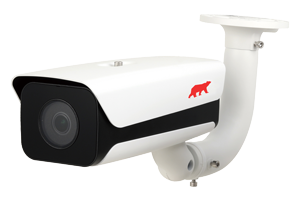 Long range access control camera
Max illumination distance = 25m

The high performing CMOS image sensor and processor is capable of reading vehicle information day and night.

Deep learning algorithm

Allows recognition of not only the licence plate, but the brand, model, logo and colour.

High-level protection

Integrated design with low power consumption, built-in lightning protection module, and IP67 protection grade, suitable for a variety of environments
ANPR CAMERAS: when is a camera not just a camera? When it's also an access control reader
Control access to gated, fenced or shuttered sites such as garages, storage depots, logistics hubs by using a vehicle's registration to grant the access.
ANPR Camera Systems Deliver a Seamless User Experience and Improve Security
ANPR cameras recognise or 'read' a vehicle licence plate. Indeed ANPR stands for Automatic Number Plate Recognition. Rather than just recording an image as with a normal CCTV camera, they transform this optical data into digital information in real-time. This is then cross-checked against a database. Law enforcement agencies use ANPR to capture naughty motorists, but businesses can use the technology to improve security and user experience.
ANPR cameras are also known as LPR (Licence Plate Recognition) cameras, the functionality is essentially the same. Through advanced artificial intelligence vehicle number plates are analysed. This information can then be used in a number of ways and incorporated into different security solutions for businesses to manage access control and to aid incident investigation.
ANPR Cameras for Access Control
Within Optima access control software, a vehicle number plate can be added to the user's record. Their vehicle then becomes an access control credential. Instead of a fob, fingerprint or card, the number plate is the mechanism by which they access a controlled area.
Stop Parking Wars
If you have limited parking spaces in your company car park, or residents' parking area, install ANPR cameras and stop unauthorised users from stealing spaces!
Allow Access To Regular Deliveries
Register regular delivery drivers on the ANPR and access control system.
Save Time
Free up gate security guards or reception staff from having to monitor access to car parks and site.
Pulse open the gate or barrier for occasional visitors from the access control software on your phone or PC.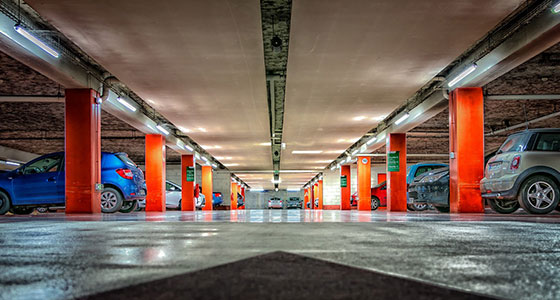 LPR Cameras for Incident Investigation
Review footage of an incident that occurred in the camera's field of vision, you must be recording the footage by connecting the camera to an NVR or cloud server.
High-quality footage clears up accidents swiftly. Cameras can be set to record on motion detection out of hours rather than 24-hour recording, which will save storage.
Manage your multi-layer security solution using Almas' 360 software platform; allowing you to see all your security in one place. View CCTV cameras, intruder alarm sensors or other detectors and all access control readers on one supervision plan.
View specific live camera feeds at the click of an icon
Open doors or gates by clicking an icon
Create automations and link events to evidence to reduce security breaches and improve investigation
Create alerts for unauthorised attempts or out-of-hours access.
Reduce Risk of Theft
Set alerts to trigger if doors are wedged open. Click on the alert to see camera footage before, during and after the incident; automatically linked and readily available to speed up investigation. Check that no unaccounted-for goods were removed, and no unauthorised people entered a storage area.
Why choose Almas for your ANPR camera and wider security requirements?
We understand the need for a multi-layered security solutions including access control, CCTV surveillance, monitoring and intruder solutions that are required to meet the risks within your industry. We have been protecting UK businesses for over 16 years and are SSAIB and PSA accedited.
Almas Industries' customers have access to an emergency technical support line 24/7 and support SLAs. Improve security and save management time by investing in a flexible and scalable solution.
You can see ANPR in action here at our customer, Beyond Storage's site.
Here's what our customers say about us:
Find out more about ANPR cameras and related security solutions such as access control, anti-intrusion and CCTV – book a consultation with one of our security experts…
Call us on 0333 567 77 99 (UK) or 01 68 333 68 (IRE) or complete your details and we will get in touch to discuss your requirements so we can give you an accurate quote.

Still have some questions?
Here are some FAQs we;ve been asked in the past.
These may help or please get in touch and we can answer them
How much do ANPR Cameras cost?
We know you want a price straight away! But how much your LPR camera system will cost is determined by many factors including
The size and vehicle movements on your site
Number of cameras
Cabling runs and power availability to the gate or barrier
Recording requirements
Wider security requirements
Drop us a line to arrange a no-obligation consultation so we can tailor a quote to your needs.
Can we use LPR for clocking in purposes?
Not really. To use data for clocking in and out of personnel, you need to be certain that the person being clocked in, is 100% the employee expected. You cannot guarantee this with a number plate as anyone could be in the vehicle. ANPR cameras are a great tool for access control and incident investigation. For clocking in, use the right solution. You can find out more here
Are ANPR cameras covered by GDPR?
Yes, if images are being recorded, then absolutely, you need to follow guidance around CCTV regarding the  collection, storage, retention and access to, the images recorded. You'll also need clear, compliant signage. The ICO governs the enforcement of GDPR in the UK, they have a lot of resources to help you be compliant.
You can also read more about how to be compliant in our leading article, here
What triggers an ANPR camera?
ANPR can be triggered either through software or hardware. You can trigger them through a car driving over a wire inlaid in the road. However, more usually, they are triggered by software, as the car approaches the set range of the camera
What are the benefits of using ANPR Cameras?
ANPR cameras give added security to your business as you can track all visitors. ANPR cameras can reduce the need for security, gate or reception personnel and certainly free up time of these employees.
When employees leave, if their registration is linked to their access control credentials – access to car parks and site is automatically prohibited when you suspend or delete them on the system.
ANPR cameras also negate the need for fobs or pin codes that are easily shared, lost and can't be controlled. Fobs also bear a replacement cost.