Care Home Security
Security solutions promoting safety and productivity within the care sector
Get a Quote
Why does your care business need effective security and access control?
Safety and security of residents is a prime consideration when selecting a care environment for elderly relatives or adults with special needs. Care and Residential Home security needs to be flexible; it needs to suit the needs of clinical staff and be practical for residents with differing physical or mental capacity. According to Care Home Environment, systems that use mechanical keys often do not meet all the access needs that a modern care home may have.
It's never been more important to know exactly who is on your site, and when.
Biometric Access Control
Secure Premises with Biometrics

Almas's sleek Facial recognition or Fingerprint Access Control systems give care and residential homes a flexible, contactless and affordable management tool that can help you control which agency staff can access certain parts of the site, and when.

Move beyond keys, fobs and cards that can be lost or stolen and improve your security today.

Comply with Safeguarding

Almas' biometric access control and Optima software's flexibility means that Liberty Protection Safeguards can be addressed for each individual resident.

Anti-barricade features are built in due to the ability to remotely open any door via your mobile or the software if required. Alerts can be set if doors are wedged open, combined with CCTV snapshots to check if a resident absconds.

Integrate with Fire Alarm Systems

You need to be able to evacuate residents and staff quickly and effectively in the event of a fire or emergency.
Integrate biometric readers to the fire alarm system and they will automatically dis-engage upon activation of the alarm.
Free Security Audit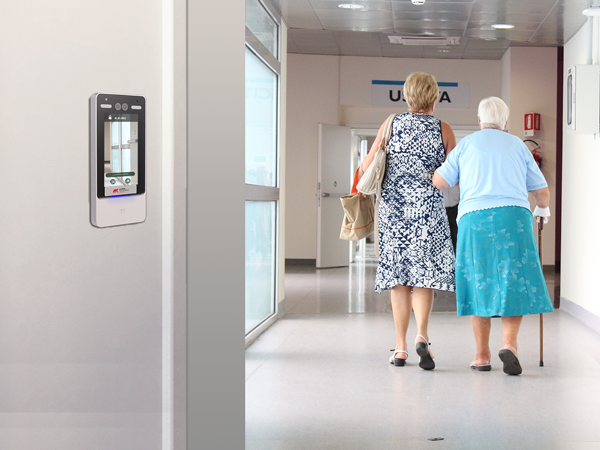 Safety Monitoring: Protect Staff and Residents
Protect Staff and Residents

Residents are vulnerable and therefore safeguarding and safety are paramount in their care environment.

Safety monitoring can help staff self-regulate their actions when dealing with patients.

Improve Health and Safety

Accidents in care homes are inevitable: some are preventable, others are not.

False claims are growing and threatening care businesses both financially and reputationally. CCTV footage provides evidence of unpreventable accidents.

React Swiftly with Fall Detection Cameras

Prevent serious injuries by detecting whether or not care home residents have suffered from a fall.

Ensure that staff are able to quickly provide support to patients that require help getting back up.

Supporting Care Campaign for the Vulnerable

Almas Industries are proud to support Care Campaign for the Vulnerable; promoting responsible CCTV to safeguard residents within a care environment.

CCTV footage provides valuable training opportunities for future improved care.
Call for a site survey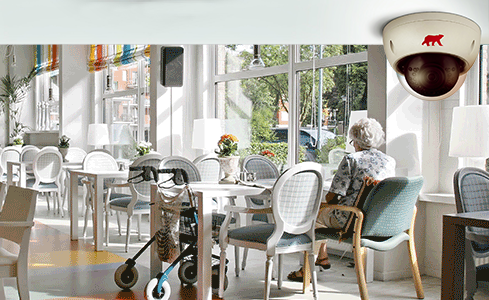 Infection Control
Measure Temperature

If you want an additional layer of protection for your staff and residents, the optional temperature detection and mask detection features can be activated in the facial access control system.

Even beyond Covid-19, temperature detection is a good early warning system; stop potentially feverish individuals from entering the care home and spreading infection among residents.

Detect Facial Masks

Ensure that all visitors and regular delivery staff are wearing masks appropriately when entering and leaving your premises to help stop the spread of Covid.

Our solutions allow you to enforce mask wearing and deny access to non-mask wearers without having to tie up an additional member of staff.

Check Vaccinations

Protect vulnerable residents by checking whether key agency staff have been vaccinated before entering your site. Ensure access is only permitted to vaccinate staff by using Optima Access Control and biometric readers
Protect your business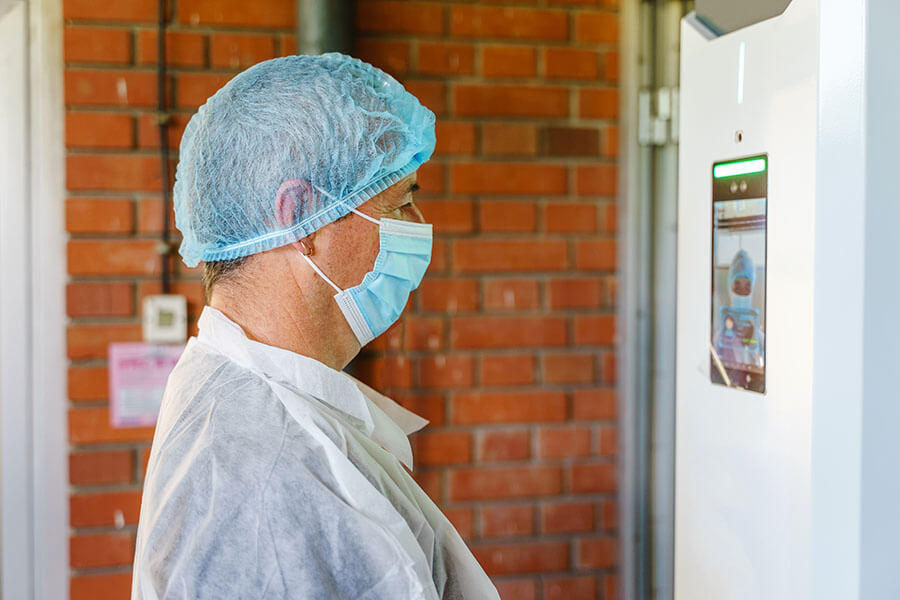 Staff Time and Attendance
Save Management Hours

How much time do you spend collating and calculating key staff and agency workers hours at the end of each month?

How do you check whether their hours are correct?

Familiarity between teams and junior management can lead to lateness going unreported, meaning you are over-paying.

Check Staff On-Site

Many care establishments use agency staff; in a 24hr operation management cannot physically check attendance on every shift.

Biometric time and attendance means that records cannot be falsified, allowing you to know exactly who is on site at any time of the day.

Reduce costs

Simple time and attendance reporting gives you the evidence you need to make sure that agency bills are accurate.

Reporting allows you to crack down on time theft and drive down unnecessary operational costs.
Get in touch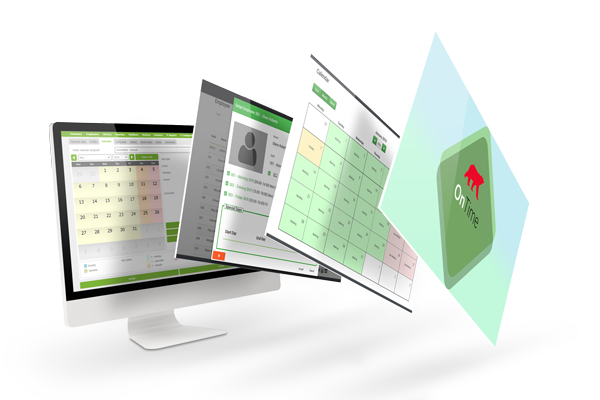 Why Almas? The Right Solution, For Your Care Business
Almas are experts in security for the care sector. We will build you an integrated security solution to protect your residents, staff and business and can advise you of your responsibilities under GDPR. We offer a range of payment options including no upfront cost and full maintenance. Almas customers have access to a technical hotline 24/7 and strict support SLAs. Set yourselves apart from the competition alongside improving safety, security and saving management time..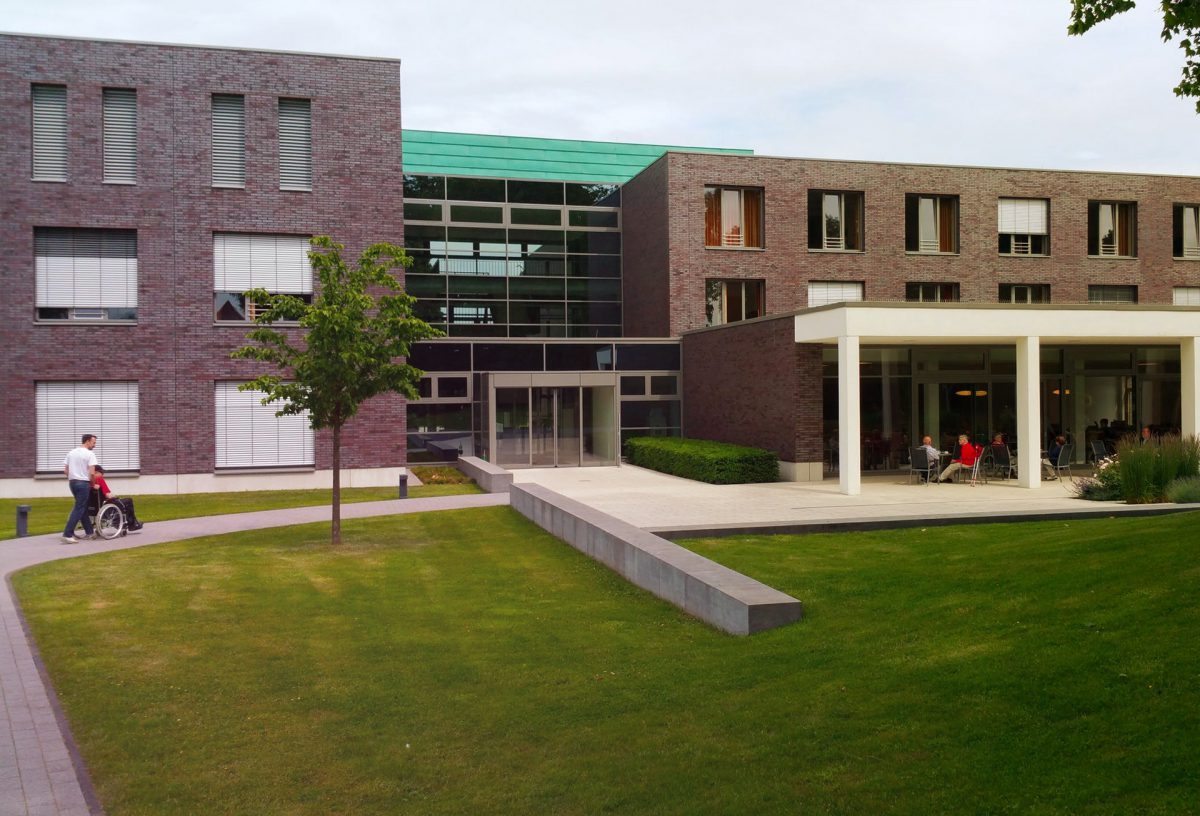 If you would like more information, or to arrange a free security audit with one of our security consultants…
You can call us on 0333 567 6677 or 01 68 333 68, or complete your details and we will get in touch with you