Future-proof Your Access Control
Do you know exactly who is on your site, right now?
Which Access Control System is Right for My Business?
Simply, it depends on your site, the usage and the flow of people and vehicles.
Almas' Security Audit Consultation will identify, with you, which system will be most effective and secure for your site.
Door entry systems include video door intercoms, bluetooth readers, fob and card readers, face scanners, vein and fingerprint readers. Almas will design and install the best access control system for your business' needs.
Prices start from just €59 per month.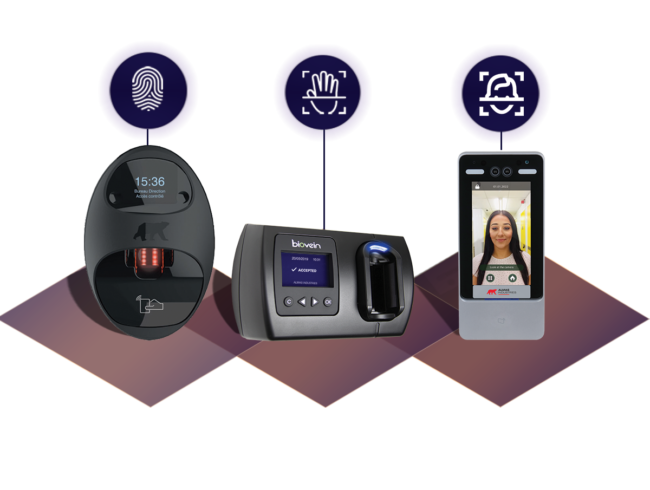 Fingers And Faces Are Better Than Keys
FINGERPRINT READERS are now a tried and proven access control system. Fast, secure and simple to use. We've been manufacturing and installing them for over 15 years.
FACE SCANNERS are now becoming more affordable and popular in the wake of Covid. They give a great user experience with contactless, fast passage of movement for high traffic areas.
VEIN READERS offer an exceptionally high level of security to protect critical areas.
Almas' biometric range of access control readers are stylish, robust, dust and water ingress proof and ensure that only the person enrolled can access that area, it's not about the credentials they carry, but who they are. We've been installing and maintaining access control systems for over 16 years for Irish businesses.
Know Exactly Who Is At The Door
Video intercoms allow you to check a face against a name, against credentials whereas traditional audio intercoms allow unverified people to access your site.
One to One or One to Many Video Intercom System
Single tenant vs multi-tenant intercom
If installing outside a multi-tenant commercial building or serviced office, the intercom must have the ability to display a directory of tenants and direct calls to the relevant offices.
Route to multiple people or departments:
Similarly, you can narrow calls to go to different departments or rooms within the same business. This reduces the disruption, although it can reduce the likelihood of the call being answered swiftly.
Extension numbers:
Alternatively rather than having single buttons by department or tenant, a numerical pad can be used to 'dial' the right extension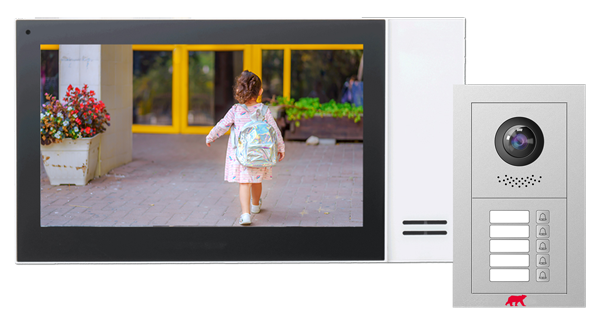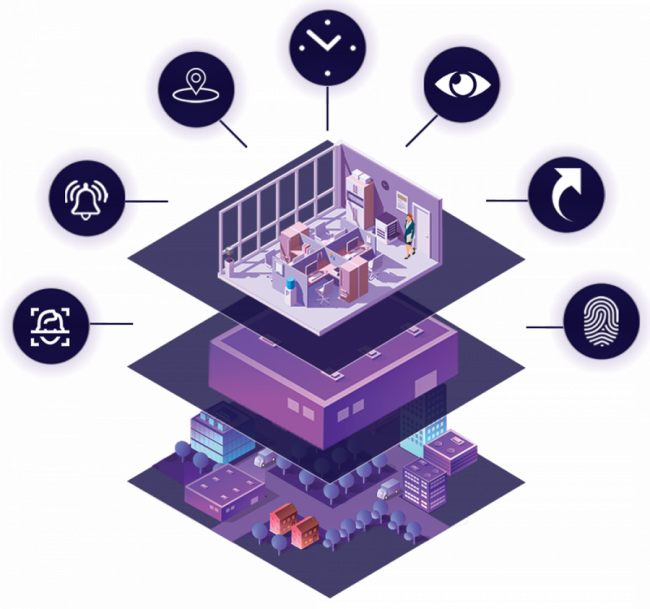 Go Beyond Opening The Door
10 years ago, you used a passcode to open your phone, now you use your face or finger – why wouldn't you futureproof access to your business too?
STREAMLINE PROCESSES: Integrate with your business management software to suspend accounts or access if customers aren't up to date with their fees or to exclude an ex-employee immediately. Onboard new users in seconds.
FLEXIBLE MANAGEMENT TOOL: Optima software adapts as your business changes. Scalable solutions from 5-50,000 employees.
EASY INTEGRATION: Link with visitor management or other security systems with our Optima 360 module, all your security in one, easy to use platform.
0
Years serving Irish Businesses

What's Great About Almas?
Experts in reliable and affordable security solutions for businesses. Focussed on delivering a local level of care.
GDPR MATTERS
When you're asking your employees and customers to use their face or finger for access control, you'd better be sure that you're keeping that data safe. Not only because it's the law under the GDPR, but because it's the right thing to do. We can provide guidance and templates to keep you compliant.
Please ask your security consultant if you have any questions.
PSA ACCREDITED
Security systems are only good when they work! Our technical support team, supported by our field security engineers are always available to ensure your system is working effectively. We pride ourselves on our local level of service.
We are PSA accredited, this means we adhere to stringent guidelines with regards to procedures and standards.
FLEXIBLE PAYMENTS
Whether you want to pay up front, or in installments, we have options.
We will work with you on a security solution that's right for your budget and flexible as you grow in the future.

Here's what our customers say about Almas:
Ready to Future-Proof Your Access Control?
Complete your details and we will get in touch to discuss your requirements so we can give you an accurate quote. Or you can call us on 01 68 333 68 Option 2

Still got some questions?
These may help
Why is access control important?
You need to know who is on your site, and when for a number of reasons; to protect intellectual property, GDPR sensitive data, server rooms, to keep people away from dangerous areas or equipment and to have a record of who is on site for health and safety reasons. Preventing unauthorised access to certain areas at specific times protects people, assets and property.
Are biometric systems expensive?
They aren't free and they vary wildly depending on manufacturer, quality and software. What you don't want is a cheap biometric system that's easy to hack and where your users' data won't be secure. We have monthly and outright purchase plus maintenance options to suit almost all budgets and costs start from £59 per month.
How does facial recognition work?
Facial recognition works by utilising biometrics to create a template of your face through key, unique facial points. It then compares the template with information in a database of known faces to check if there is a match.
Can my fingerprint be stolen?
No, because we don't keep a picture of your fingerprint on our database. During enrolement, unique points (called minutiae) on your fingerprint are analysed and mapped. Then these are coded into a binary template using a proprietary algorithm.
What is the cheapest biometric system?
If that's what you're looking for, then we probably won't be for you. We don't sell systems that won't keep your data secure. We won't sell unreliable biometric readers.
We sell cost effective solutions starting from £59 per month.
Are biometric readers waterproof?
Yes, they are tested to IP for facial and IP for fingerprint. Don't get us wrong, if you turn a fireman's hose on them, you may have some issues, but for all but the most extreme conditions, our readers are robust, reliable and tamperproof.
Which is the best biometric system?
Simply put, that depends on what you need it for and on what scale. That's why we don't give prices over the phone – we find out how your business works, survey your site and then give you an accurate quote.
How much does biometric access control cost?
We don't give prices over the phone because we don't know what the right solution is for your business– we find out how your business works, survey your site and then give you an accurate quote.